How do you keep a 35 year old model relevant? Keep updating it of course, add new engines, and even give it the AMG treatment. That's the formula Mercedes-Benz has employed to keep the iconic G Wagon selling. But it has all been a case of been there, done that for the G-Class isn't it? So it was time to go crazy... colour crazy i.e.! The AMG version of the G-Class now has the crazy colour edition - not the kind of name you'd really expect from a premium brand car's most luxurious model offering. The Mercedes-AMG model is available as the G63 (V8) and G65 (V12) globally. In India we get the G63 with its familiar 5.5 litre biturbo V8.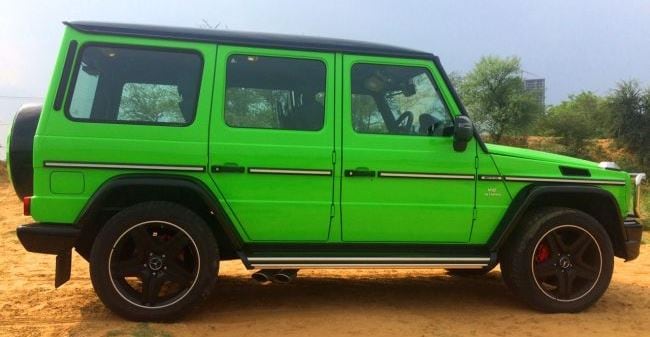 Now you may be surprised to know as I got a lot of attention in traffic with this car when I drove it. Alright so I am kidding of course! Just one look at that colour, and everyone I passed definitely thought I was a special kind of crazy! So I guess it is called that for a reason then! Crazy colour indeed! Not too many of them are being made, and rightly so, as there aren't too many crazy people (with crazy fat wallets) as well! And if you don't like the 'Alien Green' paintwork, it is also available in India in Solar Beam (yellow) and Sunset Beam (orange). The Crazy colour edition has 5 colour options globally which include a Tomato (red) and a Galactic Beam (purple). And I wasn't kidding about the fat wallets! The car is priced at Rs 2.17 crore ex-showroom Delhi.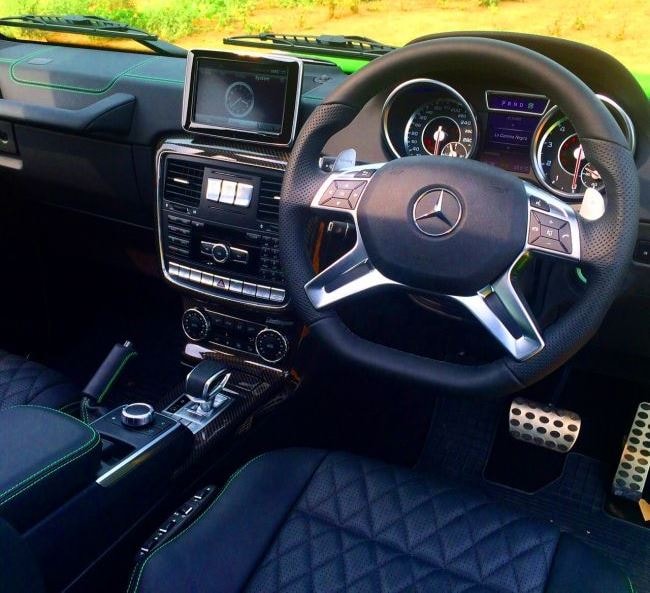 On the outside the car has the same tell-tale design nuances that tell you it's the AMG model - which includes the badging on the front grille, rear and fenders, and the AMG alloys. For that kind of money, you except not just performance but also the luxury, and so of course you do get that! The car is finished in leather all around, impeccably good material quality too. And here on the crazy colour edition, you also get contrast stitching on the black leather to match the exterior paint. And a lot of carbon fibre inserts in the dash, console and door trims. Gadgets wise, the car has pretty much everything you could possibly want.

Also Read: Most Expensive Cars Launched in India in 2015
0 Comments
The car performs every bit like the AMG it is too, complete with the growl that the engines from Affalterbach are known for. So if I wasn't getting enough attention with the colour, I was certainly roaring about to get enough heads turning too! The G Wagon's commanding ride height and hallmark tough suspension are also very evident.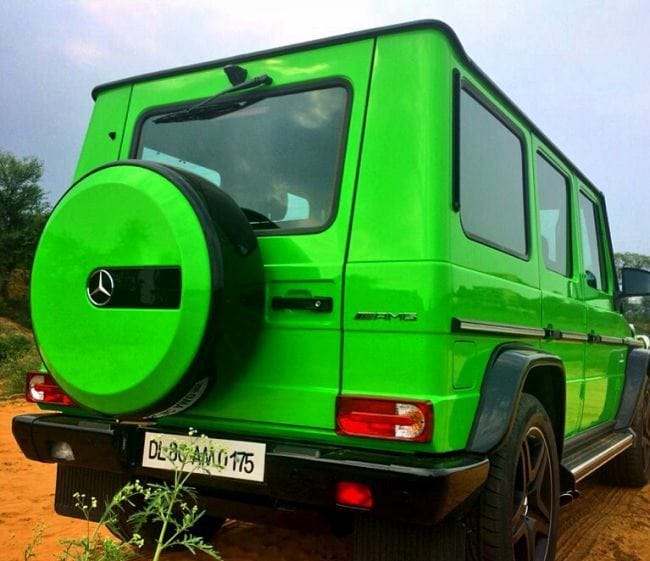 Is it a practical car? Of course not! It isn't even for every rich person's driveway! But if you do have the green in your wallet, and are a little removed from what people call "normal", then go for the green in your garage too!
For the latest auto news and reviews, follow CarandBike on Twitter, Facebook, and subscribe to our YouTube channel.