More and more two-wheeler manufacturers are trying to bring innovations to their products. While electric two-wheelers are slowly gaining traction around the world, Yamaha has gone a step ahead and filed a patent for a two-wheel drive motorcycle. Simply put, the company is making a bike where the front wheel will be propelled by an electric motor. The leaked patent drawings show that the prototype model gets a hub-mounted motor at the front with the battery being placed right below the fuel tank. It is yet to be seen whether the hub-motor on the front wheel gets a dedicated battery to itself or not. Power to the rear wheel will be sent through a regular internal combustion engine.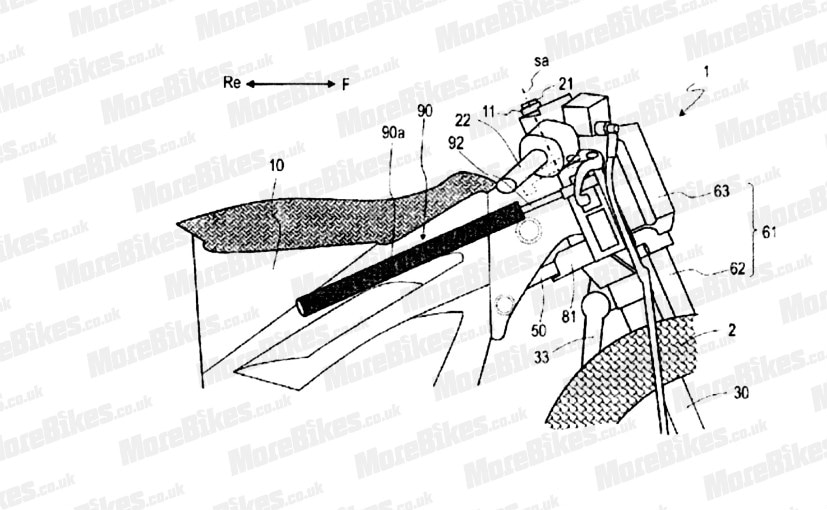 (Yamaha files patent for two-wheel drive motorcycle)
0 Comments
More than a decade ago, Yamaha tried to attempt something similar for the Dakar Rally in order to try and wrestle the crown of the top two-wheeler manufacturer from KTM. Yamaha called its 2WD system as 2-TRAC, which did not quite turn out to be as Yamaha wanted it to. Without a shred of doubt, the four-wheel drive (4WD) technology has proved its worth when it comes to off-roading and such. It will be quite interesting to see Yamaha implements its 2WD technology in its future models.
For the latest auto news and reviews, follow CarandBike on Twitter, Facebook, and subscribe to our YouTube channel.