The Bajaj Dominar 400 is the newest premium bike from Bajaj and is the home-grown two wheeler manufacturer's most powerful bike yet. The bike offers a wholesome package with muscular looks and a high performance engine derived from the KTM 390 Duke, all at a price which makes it very attractive for the entry-level performance bike buyer. Priced at Rs 1.36 lakh (ex-showroom Delhi) for the standard variant and Rs 1.5 lakh (ex-showroom Delhi) for the variant with dual-channel ABS, the Dominar 400 severely undercuts the best bikes in the entry-level performance bike segment, making it even more affordable than the KTM 200 Duke.
At the launch of the motorcycle, Bajaj Auto Managing Director Rajiv Bajaj announced that the Dominar will become what the Pulsar brand had achieved - change the way motorcycling is seen in India. Another significant statement made by the Bajaj chief is that the Dominar brand will directly compete with Royal Enfield motorcycles. In essence, what that means is grabbing a slice of the market for motorcycles costing between Rs 1 lakh and Rs 2 lakh. Royal Enfield currently holds 80 per cent market share in this segment, with the remaining brought up by KTM, Yamaha, and Honda.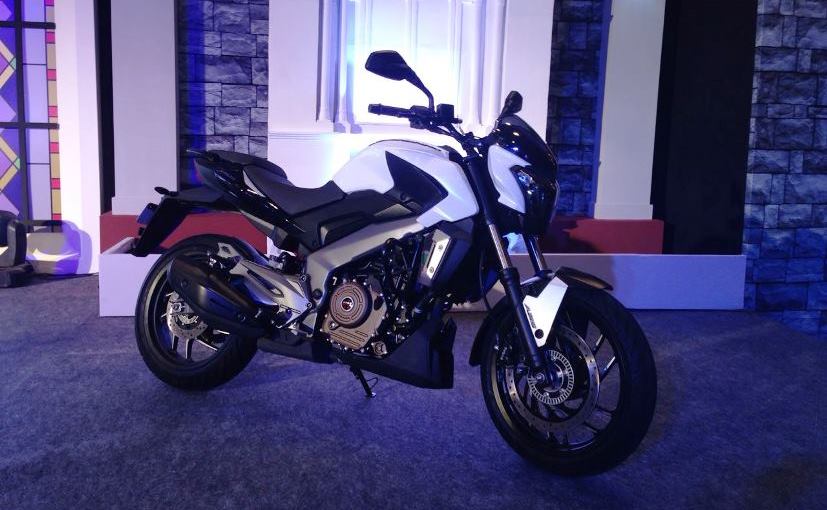 It is this segment which sees sales of over 60,000 bikes a month that Bajaj hopes to capture 20 per cent of, and the target is to sell around 10,000 Dominar bikes a month. Royal Enfield currently sells over 50,000 motorcycles every month and overall volumes in this segment are expected to increase to 10 lakh units by 2017-18. With a 20 per cent targeted share of this segment, it amounts to a top line of Rs 3400 crore a year. No wonder, Bajaj is betting big on the Dominar, saying it will change the face of motorcycling in India, like the Pulsar brand did fifteen years ago.
So, does the Dominar have what it takes to become a game changer in the market? It certainly has all the attributes that make it a very attractive product - muscular and stylish looks, hi-quality equipment, high-performance engine and a price that gives it immense value for money. Most importantly, the Dominar doesn't try to fit into any single genre or classification - neither a naked street nor an outright cruiser. What it offers is a practical, one-size-fits-all motorcycle that could be your daily commute and the occasional long distance tourer that promises a level of performance that is comparable to the best in the segment.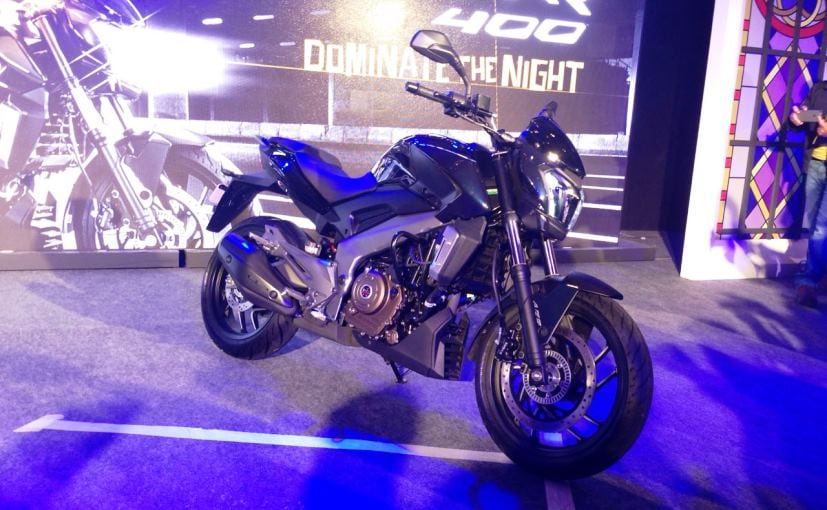 Sure, it may not dent Royal Enfield's sales, or even be successful in winning over any significant number of Royal Enfield fans, and despite its underpinnings sourced from the KTM 390 Duke, the Dominar may not have the fan following like that of the KTM motorcycles as well. But the Dominar isn't just made for the domestic market. Bajaj is the largest exporter of two wheelers and the Pulsar 200NS, called the Rouser 200 in Latin American markets is a hugely successful product abroad. And it is in those markets where there is increasing demand for affordable, mid-size performance motorcycles that the Dominar will also strive to break into. And the Dominar will be exported to all overseas markets where Bajaj has a presence, except a few.
In the ultimate analysis, what the Dominar 400 offers is a huge price advantage for a product with all the seemingly right qualities - attractive, muscular design and hi-quality cycle parts and components with a high-performance engine. It is a package that promises maximum bang for your buck, and that itself is one of the most important traits of a winning product. Whether it manages to rope in the volumes as Bajaj is expecting, remains to be seen.
For the latest auto news and reviews, follow CarAndBike on Twitter, Facebook, and subscribe to our YouTube channel.