In 2012, KTM changed the way Indians looked at street motorcycles with the then completely different styling of the KTM 200 Duke. The 390 Duke followed and made a mark in the Indian market as a cult performance bike, not seen in the Indian two-wheeler space since the 1980s and 1990s. KTM India has recently launched its third product offering in the Duke range for India - the made in India and all-new for India KTM 250 Duke. In a way, it looks like one-too-many motorcycles in a market where there seems to be no replacement for displacement. But, a closer look reveals that KTM India's product strategy seems to be spot on.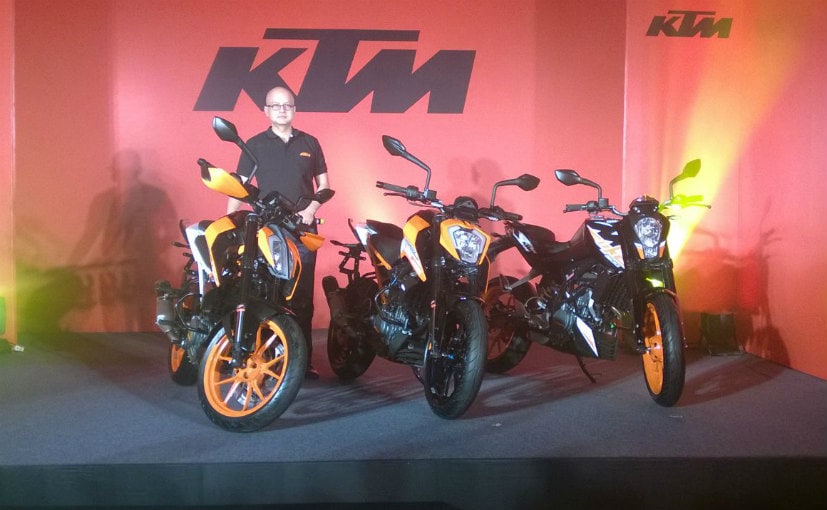 2017 KTM Duke Range
While the 200 Duke has largely remained unchanged for 2017, with a few cosmetic updates, the 390 Duke has received the most updates, including a larger front disk brake, new chassis and TFT colour instrument panel, although engines on both the 200 and 390 remain largely the same as the outgoing models. What has changed is that both engines have now been upgraded to meet Bharat Stage IV (BS-IV) emission regulations which will kick into place from April 1, 2017. KTM India also took the opportunity to introduce an all-new model for India - the KTM 250 Duke, which has been in production in India for some time now, but only for KTM's certain export markets.
It's a strategy which is well thought out - the 200-250 cc Indian motorcycle segment is the fastest growing motorcycle segment, and has seen over 50 per cent growth in the past year alone. It's as if the Indian motorcyclist wants to get into the 'performance' side of things, but without breaking the bank and is willing to spend roughly between Rs 1.5-2 lakh - slap bang in the territory of KTM's Duke range in India. And so, enter the 250 Duke! At Rs 1.43 lakh (ex-showroom Delhi), the KTM 200 Duke will now cater to the budget conscious lot wanting to get into the KTM brand umbrella, while the 250 Duke (Rs 1.73 lakh ex-Delhi) will offer more displacement, more performance and styling similar to the even more aspirational KTM 390 Duke, which is priced at Rs 2.25 (ex-showroom Delhi). What also works for the 250 Duke is that it's got a fuel consumption advantage over the performance-oriented 390.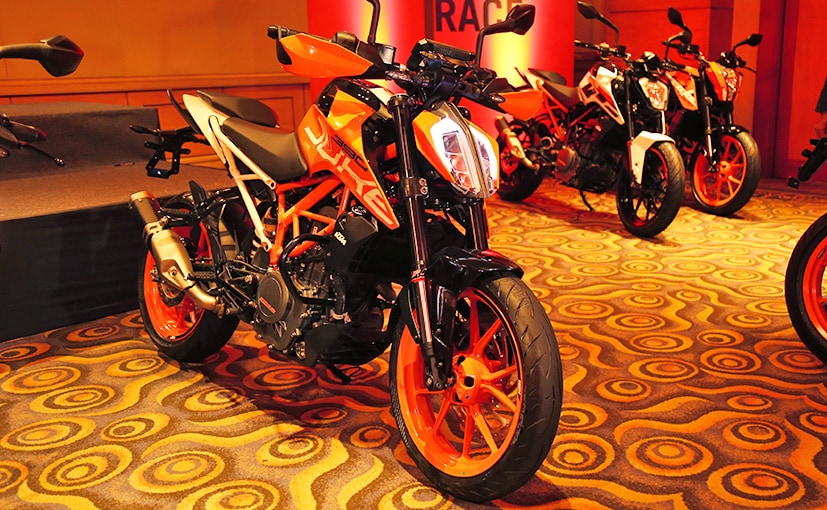 KTM 390 Duke
So, the question now is will the new Duke range make KTM India's fortunes head north? Quite likely, but it's not as simple as it sounds. In 2007, Bajaj Auto invested in 14.5 per cent of the then beleaguered Austrian two-wheeler manufacturer which was going through a financial crisis of sorts with the global financial crisis hitting most motorcycle manufacturers across the world. In 2012, KTM and Bajaj Auto formed an alliance and Brand KTM entered the Indian market with the 200 Duke, followed by the 390 Duke and the RC twins. And it's been a journey which has been quite successful.
According to most estimates, KTM India has grown by over 48 per cent in the past five years. And yes, in the meantime, Bajaj Auto also increased its stake in KTM to 48 per cent. And that investment, together with utilizing Bajaj's manufacturing facilities to make in India KTM bikes seems to have paid off. KTM has been manufacturing the Duke models ranging from the 125, 200, 250 and 390 for export markets, and Bajaj has played a significant role with the alliance providing access to emerging markets such as China, the Philippines, Malaysia and Colombia.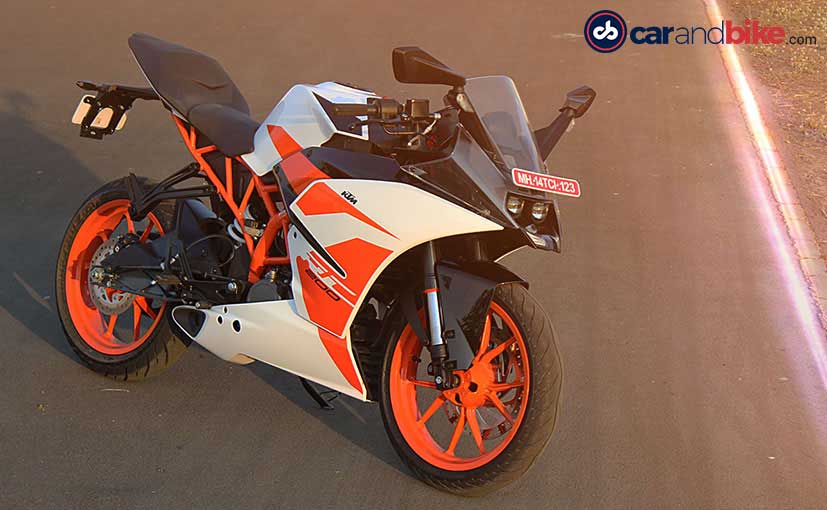 KTM RC 200
0 Comments
In FY2012 KTM India sold 2200 bikes and in FY2017 that figure has shot up to 37000 bikes. With the Duke range getting more power with the new 250, KTM is expected to do well this year in India as well, expected to end FY2018 with double digit growth. So, does KTM's success in India mean we get to see larger KTM models in the Duke and Adventure range for India? So far, there's been no confirmation on those lines, and yes, the Indian market needs to mature and economies of scale needs to be taken into account for KTM to manufacture or at least partly manufacture those bikes in India to keep prices competitive. But with the way the premium motorcycle space is growing in India, who knows? And if India tops the list of KTM's global markets, as is estimated, it could only be better news for the Indian motorcyclist - opening up an entire range of large displacement KTM bikes in India.
For the latest auto news and reviews, follow CarandBike on Twitter, Facebook, and subscribe to our YouTube channel.