Hybrid technology in India might soon move beyond just cars and bikes with Swedish auto major Volvo Buses looking to introduce hybrid buses in India. To be launched in 2016, Volvo will roll out this pilot hybrid city bus project in Navi Mumbai.

Volvo's Electromobility strategy was first unveiled in 2012, when the company showcased hybrid buses at the Delhi Auto Expo. With the Indian government recently unveiling the FAME (Faster Adoption and Manufacturing of Hybrid and Electric vehicles in India) scheme for faster adoption of electric and hybrid vehicles, Volvo is all set to produce these buses from its Bangalore plant.

The new hybrid buses claim fuel savings of 30-40 per cent for users although this could vary according to road conditions.

Akash Passey, Senior Vice President, Volvo Buses, said: "Today, with over 5000 hybrid buses running with either the Volvo brand or Volvo-owned brands across the world, we have good experience in this technology. Starting in India, the product, of course, will be built out of our facility in India in Bangalore and, as is natural, you always start with the initial pilot lot of vehicles so that the customers or the public or the authorities get a feel of what this product delivers on Indian roads."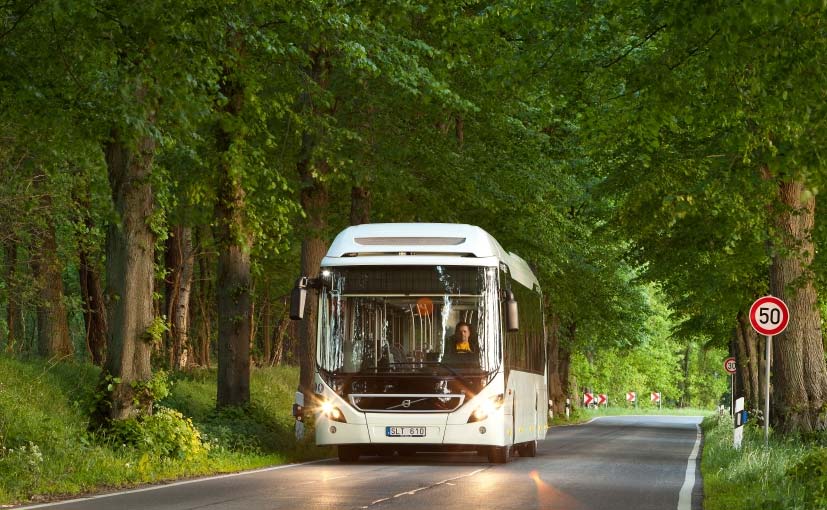 The Volvo 7900 Hybrid is the company's second series-produced hybrid bus model. It features a new lighter body design and increases passenger capacity. With 40-50 per cent lower exhaust emissions, this hybrid offer a quiet and emission-free ride and is perfect for city traffic conditions. Given the high cost of the battery technology, Volvo assures of lower lifecycle costs and also lease options on the battery to ensure cheaper operating expenses. Globally, Volvo has introduced a plug-in hybrid and a full electric bus in Sweden.
0 Comments
Things have started looking up for Volvo Buses after a few years of downturn in India. "Its good to see that in the last year, the government is taking a lot of active initiatives to bring in concepts like 'Make in India', smart cities, FAME, etc. which encourage global manufacturers like us to focus more on India," Passey said.

"The last 3-4 years which have been tough on the business side because of the overall economy being down. We have seen a change in that. The city bus segment has still been dominant over the last few years and we see the coach market and the long distance bus market coming back. That's the business we're looking forward to."

The introduction of hybrid public buses is heavily dependent on government support in terms of financial incentives and infrastructure. Currently, India is the second largest market for Volvo Buses and the addition of hybrid buses might not add too much in terms of volume in the company's sales, but it is sure to generate interest in hybrid technology buses in the country.
For the latest auto news and reviews, follow CarandBike on Twitter, Facebook, and subscribe to our YouTube channel.