Volkswagen's next premium SUV for the US market - the Cross Coupe GTE - made its world debut at the 2015 North American International Auto Show. Unveiled as a concept, this 5-seater plug-in hybrid concept showcases the future design language for Volkswagen's North American SUVs.
The company also announced that it will start production of its mid-sized SUV in Chattanooga, Tennessee by the end of 2016. The SUV, on showcase at the Detroit Auto Show, uses a plug-in hybrid system with a maximum output of 355bhp and an all-wheel drive system that uses an electric driveshaft. The company claims this hybrid SUV returns an impressive mileage of 30Km/l.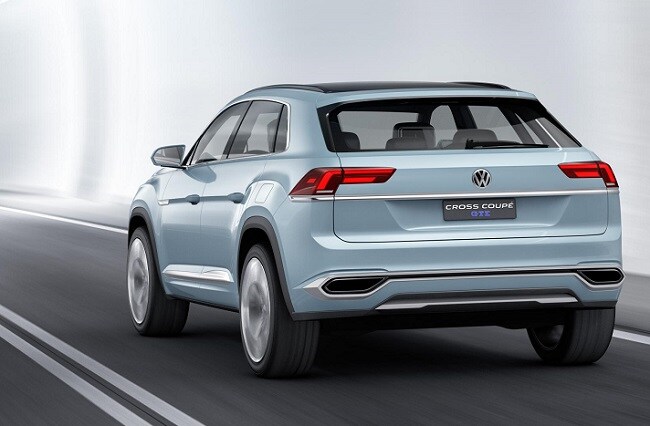 Klaus Bischoff, chief designer at Volkswagen says, "The Cross Coupe GTE is the ambassador of a new design language developed by Volkswagen for the U.S." He further adds, "The concept car has a commanding presence; it is powerful with a look that could almost be described as aggressive."
"Numerous details hint at how we envision a future production SUV model for North America. The underlying concept combines German engineering and design with a vehicle that suits the American lifestyle. That means high efficiency, clear and powerful design, logical operation and supreme quality-combined with lots of space, superior performance, and outstanding comfort."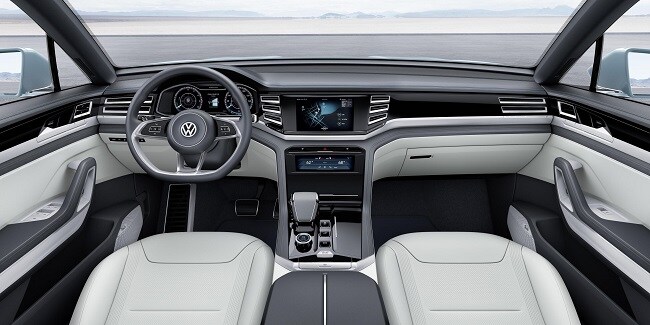 The GTE acronym generally applies to sporty VW models with a high-tech plug-in hybrid drivetrain. Such vehicles offer the driving experience of a grand tourer (Gran Turismo or GT) and with one or more electric motors and a battery, they also offer zero-emissions. The company claims that the Cross Coupe has a zero-emission range of up to 32Km and can reach 100Km/h from standstill in just 6.0 seconds. The car has various operating modes: E-Mode, GTE, Hybrid, Off-road and Battery Hold/Battery Charge.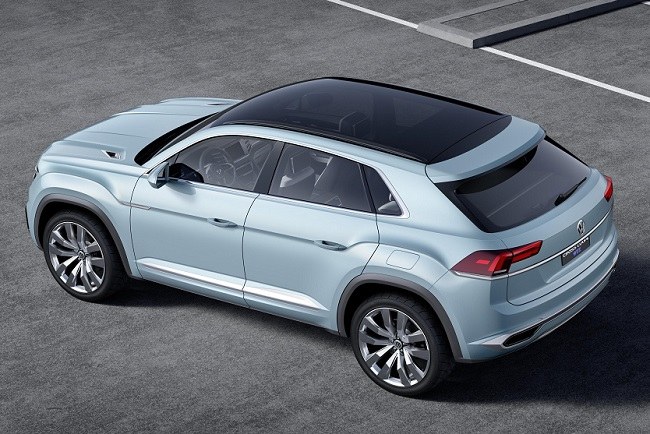 The Cross Coupe GTE is the third concept SUV showcased by Volkswagen in U.S. , after Cross Blue in Detroit in January, 2013 and the CrossBlue Coupe in Los Angeles in November, 2013, all of which can be produced off Volkswagen's modular transverse matrix (MQB) architecture.
For the latest auto news and reviews, follow CarAndBike on Twitter, Facebook, and subscribe to our YouTube channel.