The Pentagon's Defense Advanced Research Projects Agency (DARPA) is funding the development of a new motorcycle called the SilentHawk. The idea was born out of the need for a 'quiet' dirt bike that would enable special forces to operate near-silently for extended periods while transporting small numbers of troops over hostile terrain. The bike has a range of over 270 km and the engine makes peak power of 40 bhp and 165 Nm of torque. With a top speed of 128 kmph, the bike has a weight of just over 158 kg.
Logos Technologies, which makes military tools like drones and sensors, and Alta Motors, which makes electric bikes, have joined hands to create the SilentHawk. The bike uses a hybrid engine and it can run on petrol, diesel, as well as jet fuel. When running on conventional fuel, the SilentHawk recharges its batteries and any electronic devices like radios, GPS devices or tablets that are connected to the bike.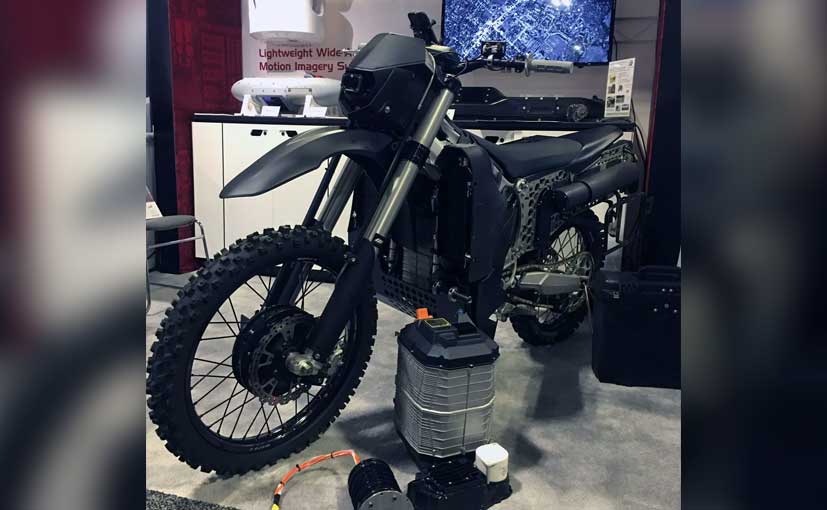 The bike comes equipped with a two-wheel drive system to take on different kinds of rough terrain, and has a large 21-inch spoked wheel at the front with a 19-inch wheel at the rear for better off-road capability. The hybrid design allows the user to transform the bike into a quiet, electric-only mode if required. The loudest noise comes from the chain drive, and in normal operation, the bike makes a sound as loud as a vacuum cleaner, while the quiet mode makes noise of around 55 decibels, which is roughly equivalent to the volume of normal conversation.
The bike is currently a prototype under development, and potential applications could include travelling over rough terrain quietly and quickly as well as the ability to airdrop the bike at any location. The final prototypes are expected to be completed within a year, and if DARPA approves, the next logical stage in development will be a production model.
For the latest auto news and reviews, follow CarAndBike on Twitter, Facebook, and subscribe to our YouTube channel.