Upcoming Cars News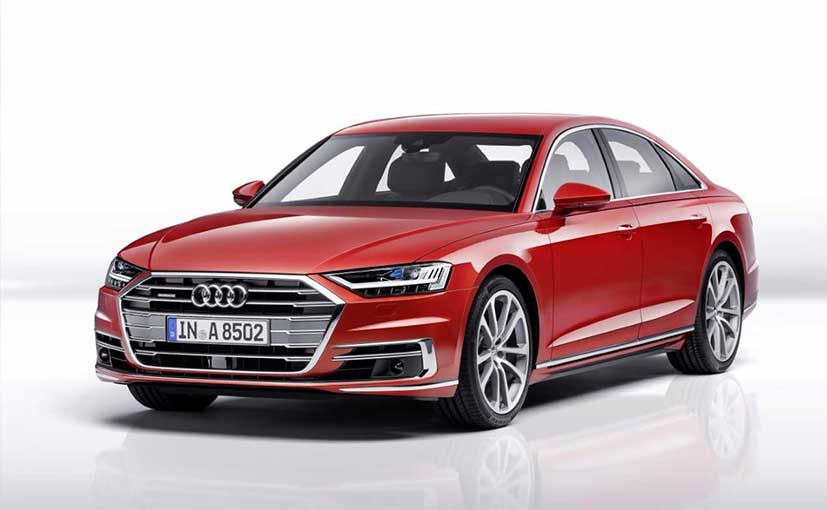 The A8 coming to India will only be the long wheelbase model and will rival the likes of the Mercedes-Benz S-Class and the BMW 7 Series.
Maruti Suzuki has officially released the sketches of its upcoming XL6 crossover. It is based on the Ertiga but gets a refreshed design that makes it look more like a crossover than an MPV.
The LC500h is on sale in 68 countries already and India will be the 69th to get it. 12,000 units of the LC500h have already been sold worldwide ever since its launch.
Tata Motors Chairman and Group Head- N.Chandrasekaran at the sidelines of Tata Motors AGM clarified that the Hexa holds a pivotal position in Tata's line-up and it has no plans to discontinue it....
The stunning first-ever Porsche Cayenne Coupe has been confirmed as arriving here this before the end of this year. We also have details on the models that India will be getting.
The next-generation Hyundai Grand i10 was teased recently and the car is slated to make its global debut on August 20, 2019, exclusively in India. The third generation of the hatchback will be...
The Renault Triber will be the newest subcompact multi-seater to hit the Indian market and is slated for launch next month. The all-new offering was unveiled last month and is an India-specific...
Tata Motors will launch three new products based on the Impact 2.0 design philosophy while the Tiago, Tigor and Nexon facelifts will get similar design cues.
The upcoming Maruti Suzuki XL6 was recently spotted again, and this time around we have come across the cabin images of the upcoming crossover. Based on the Maruti Suzuki Ertiga, the XL6's cabin...
BMW is all set to 2 Series Gran Coupe at the Los Angeles Auto Show in November 2019 where it also makes its World Debut. The car will be launched worldwide in the first half of 2020.