The Toyota Yaris is all set to enter the C-segment sedan space soon and the company has already announced the introductory prices for the car. With prices starting at ₹ 8.75 lakh, the new Yaris looks like a promising product to rival the likes of Honda City, Hyundai Verna, Maruti Suzuki Ciaz, Volkswagen Vento, Skoda Rapid and even the Nissan Sunny for that matter. As opposed to its rivals, the Toyota Yaris comes with only one petrol engine option on offer, in both manual and CVT automatic versions. However, the car makes up for the missing diesel engine with premium styling, and several first-in-class features that make it stand out. But will that be enough to take on its strong segment-leading rivals? We put down everything on paper to find an answer.
Also Read: Toyota Yaris Launched In India To Take On Hyundai Verna, Honda City And Maruti Suzuki Ciaz
9.89 Lakh *
On Road Price (New Delhi)
Also Read: LIVE: Toyota Yaris India Launch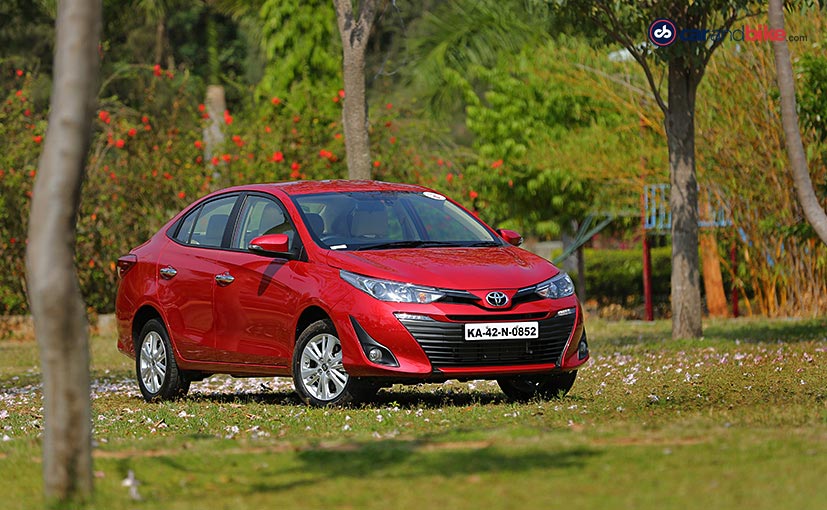 Also Read: Toyota Yaris Starts Reaching Dealerships
Design and Dimensions:
Visually, all the cars in this space have started to come with much nicer and premium-looking design. However, among these six cars, we have to the new Toyota Yaris looks the nicest with its bold looks and sharp styling that have inspired by its older cousins the Corolla Altis and Camry. Next in line is the new Hyundai Verna with the new signature cascading grille and the improved design language that makes the car look much more premium. The Honda City, of course, has been one of the top-sellers in this space the cars sharp design truly plays a considerable role in it and same goes for the Rapid as well. As for the Maruti Suzuki Ciaz, Volkswagen Vento and the Nissan, the cars haven't received an update for a while now and while they have their own set of visual qualities, right now, the rivals do make a stronger case for themselves in terms of looks.
Also Read: Toyota Yaris Features Leaked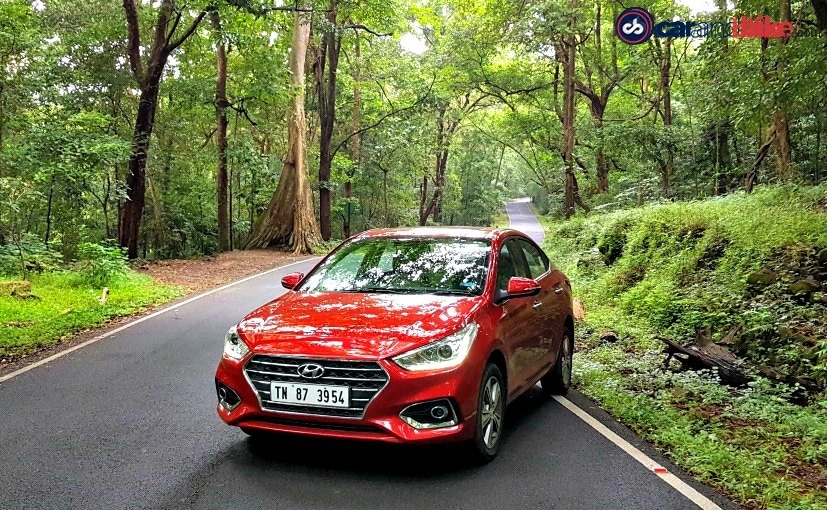 Also Read: Toyota Yaris Review
Dimensions
| | | | | | | | |
| --- | --- | --- | --- | --- | --- | --- | --- |
| Vehicle | Yaris | Verna | City | Ciaz | Rapid | Vento | Sunny |
| Length | 4425 mm | 4440 mm | 4440 mm | 4490 mm | 4413 mm | 4390 mm | 4455 mm |
| Width | 1730 mm | 1729 mm | 1695 mm | 1730 mm | 1699 mm | 1699 mm | 1695 mm |
| Height | 1495 mm | 1475 mm | 1495 mm | 1485 mm | 1466 mm | 1467 mm | 1515 mm |
| Wheelbase | 2550 mm | 2600 mm | 2600 mm | 2650 mm | 2552 mm | 2553 mm | 2600 mm |
Engine and Transmission
(Considering the Toyota Yaris is offered in only petrol variant we'll be comparing only the petrol engines of all the cars.)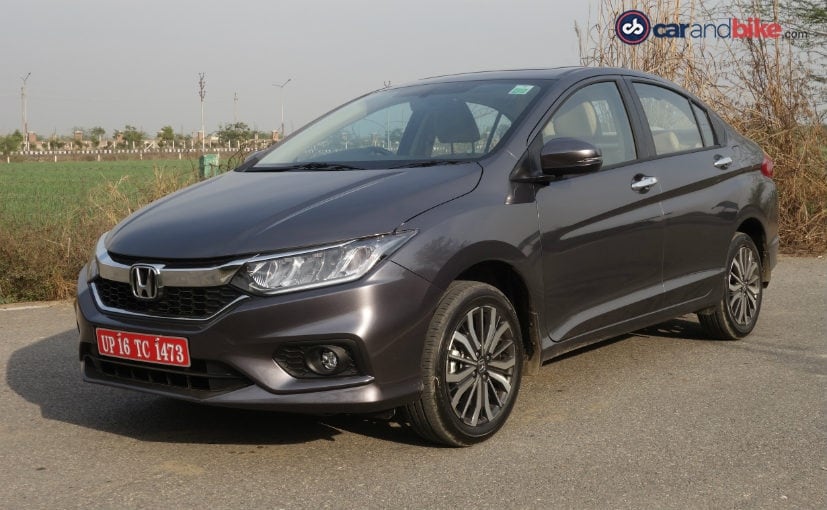 Also Read: 2018 Toyota Yaris TRD Variant Showcased At 2018 Bangkok Motor Show
Leading the pack is the Hyundai Verna which comes with the most powerful petrol engine on offer - 1.6-litre 4-cylinder VTVT unit that makes over 121 bhp and 151 Nm of peak torque. The car is also offered in a smaller 1.4-litre petrol variant that makes 99 bhp and 132 Nm of torque. Right behind is the Honda City with its 1.5-litre petrol engine that makes 117 bhp and 145 Nm of peak torque, followed by the new Yaris, which is powered by a 1.5-litre dual VVT-i engine that is capable of churning out a good enough for 108 bhp and 140 Nm of peak torque. Volkswagen's Vento also comes with two petrol engines on offer, 1.6-litre MPI and a 1.2-litre TSI, and both the engines make the same 104 bhp. The Skoda Rapid shares the Vento's 1.6 MPI engine and offers the same power and torque. The former naturally aspirated motor makes about 153 Nm of torque, the turbocharged 1.2-litre petrol develops, 175 Nm of peak torque. The Nissan Sunny gets the least powerful 1.5-litre petrol engine that comes in two states of tune - 98 bhp (manual) and 100 bhp (CVT), torque output is the same at 134 Nm. Finally, the least powerful variant is the Maruti Suzuki Ciaz, which gets a 1.4-litre petrol engine that makes 91 bhp and develops 130 Nm of peak torque.
Also Read: Toyota Yaris Hybrid Leads Green Car Push For Japanese Automaker In Europe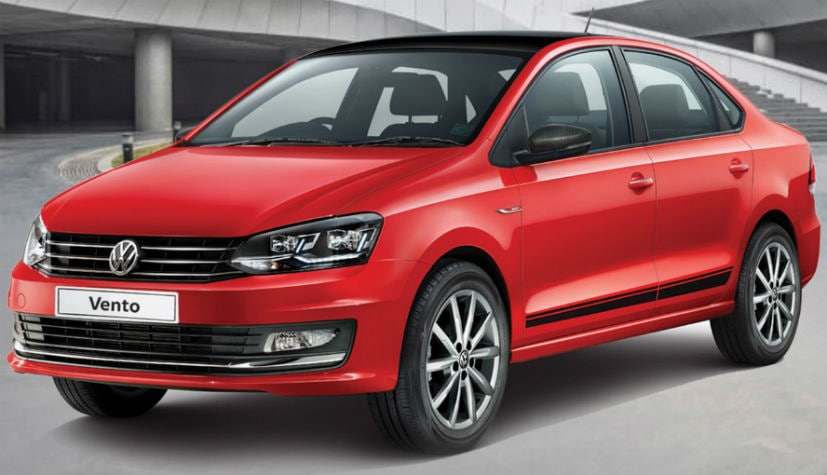 Yaris
Verna
City
Ciaz
Rapid
Vento
Sunny
Engine
1.5-litre
1.4--litre
1.6-litre
1.5-litre
1.4-litre
1.6-litre
1.2-litre
1.6-litre
1.5-litre
Max Power
108 bhp
99 bhp
121 bhp
117 bhp
91 bhp
104 bhp
104 bhp
104 bhp
98 bhp / 100 bhp
Max Torque
140 Nm
132 Nm
151 Nm
145 Nm
130 Nm
153 Nm
175 Nm
153 Nm
134 Nm
Transmission
6 MT / 7 CVT
6 MT
6 MT / 6 AT
5 MT / CVT
5 MT / 4 AT
5 MT / 6 AT
DSG
5 MT
5 MT / CVT
Transmission
All the cars in the list come with the option both a manual and an automatic transmission. The Toyota Yaris, Honda City and the Nissan Sunny come with the options of either manual gearbox or a CVT unit. The Yaris comes with a 6-speed manual or 7-speed CVT automatic, while both the City and Sunny get a 5-speed manual gearbox and a CVT option.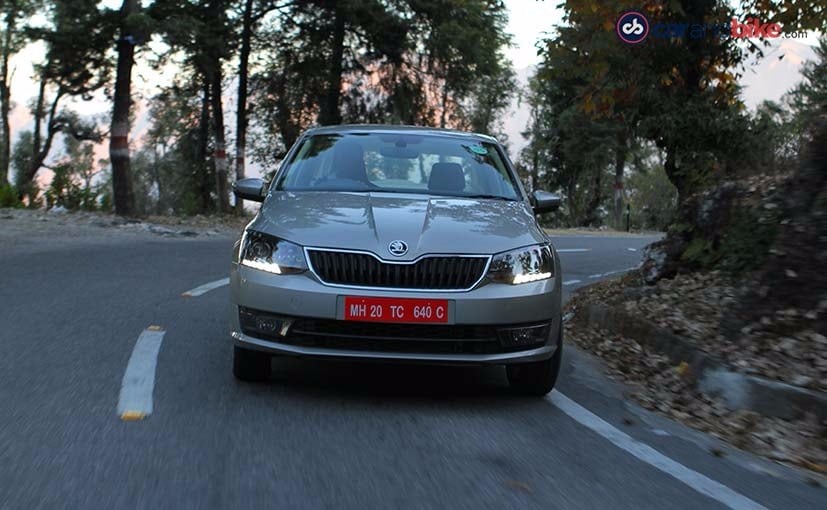 The Hyundai Verna and Maruti Suzuki Ciaz come with a 6-speed and a 5-speed manual gearbox respectively, while the automatic options include a 6-speed automatic torque converter for the Verna and 4-speed AT for the Ciaz. As for the Volkswagen Vento, the 1.2 TSI engine gets the DSG automatic transmission as standard, while the 1.6 MPI gets a 6-speed manual unit as standard. The Skoda Rapid, on the other hand, comes with both a 5-speed manual and a 6-speed Tiptronic automatic unit.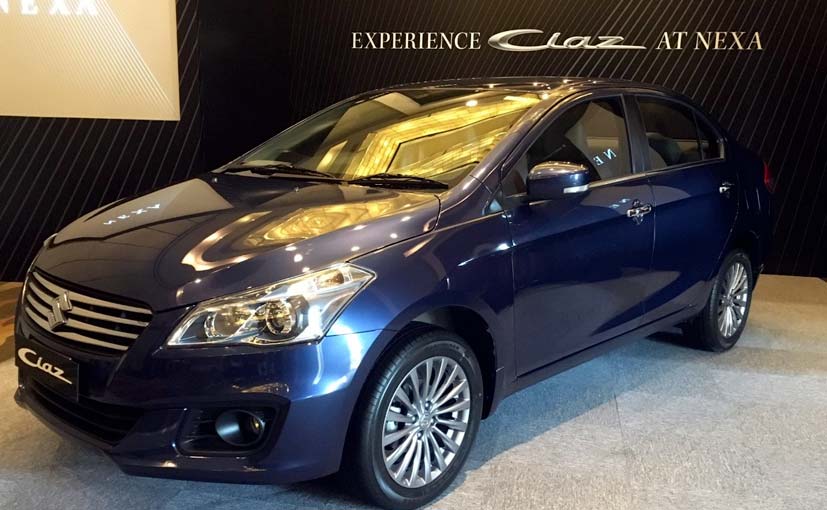 Price:
| | |
| --- | --- |
| Petrol Vehicles | Price (ex-showroom, Delhi) |
| Toyota Yaris | ₹ 8.75 lakh - ₹ 14.07 lakh |
| Hyundai Verna | ₹ 7.80 lakh - ₹ 12.55 lakh |
| Honda City | ₹ 8.71 lakh - ₹ 13.74 lakh |
| Maruti Suzuki Ciaz | ₹ 7.83 lakh - ₹ 10.63 lakh |
| Skoda Rapid | ₹ 8.35 lakh - ₹ 12.21 lakh |
| Volkswagen Vento | ₹ 8.19 lakh - ₹ 12.48 lakh |
| Nissan Sunny | ₹ 6.99 lakh - ₹ 9.43 lakh |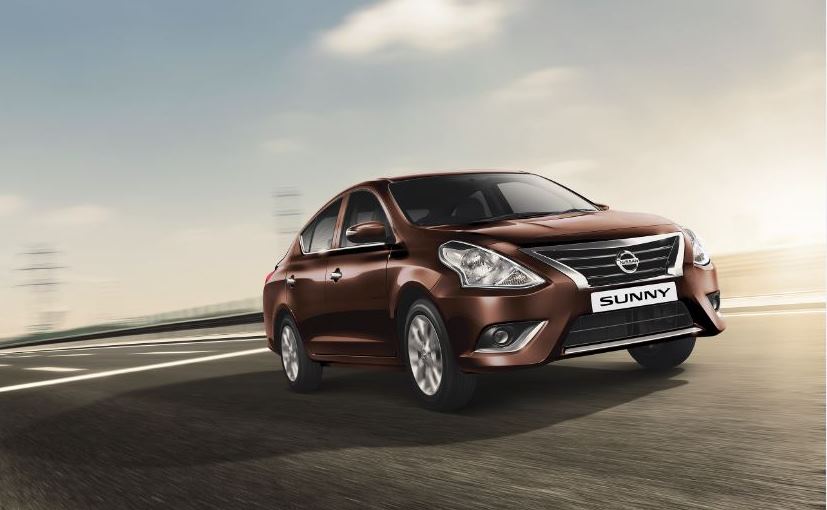 Conclusion:
0 Comments
The Toyota Yaris is clearly the most expensive petrol sedan in its segment, but at the same time, the car offers a host of class-leading features that we have already told you about. While the Ciaz and Verna play in the same price bracket, the City, Rapid and Vento function in a slightly higher price bracket compared to them. The Nissan Sunny might be the cheapest option compared to all, but the car is also the least updated among the lot. We will need to compare the cars in real-world conditions before we could actually say which is the best car to buy, but considering the on-paper performance, we think the competition will be tough between the Yaris, City and Verna.
For the latest auto news and reviews, follow CarandBike on Twitter, Facebook, and subscribe to our YouTube channel.