The Rs 10 lakh bracket is a psychological barrier for the superbike buyer in India. It's also a price range which offers some bikes with impressive performance and stylish looks. Choosing one over the other is a difficult proposition for the buyer. We list out the top bikes under ₹ 10 lakh and what these bikes offer.
1. Ducati Monster 821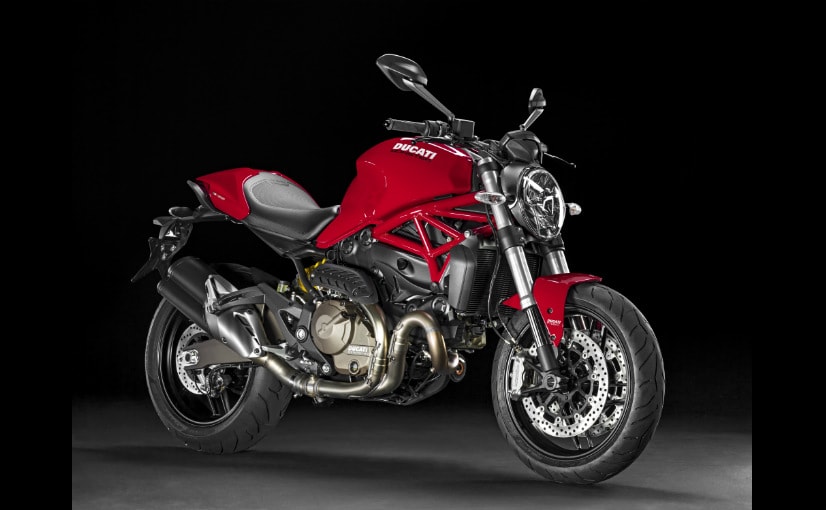 (Ducati Monster 821)
The Ducati Monster 821 follows traditional Ducati Monster styling with its muscular and bulky looks, an exposed trellis frame and a fat 17.5-litre fuel tank accentuating its all-muscle design. The talking point though is the 821.1cc Testastretta 11-degree L-twin which makes 112bhp at 9250rpm and peak torque of 89.2Nm at 7750rpm.
Ride-by-wire offers a choice of three different throttle maps - Urban, Touring and Sport. In Urban, power is restricted to 75bhp with the Ducati Traction Control at a most intrusive Level 6. Touring gets the full power but traction control is dialled low at Level 4. Sport offers full power with the least traction control and ABS intervention. Top speed is an estimated 225km/h although a lack of any wind protection doesn't make it ideal for prolonged high speed cruising.
While the Monster 821 in red is priced just above ₹ 10 lakh, the Monster 821 Dark at ₹ 9.72 lakh (ex-showroom Delhi) offers a stylish and muscular naked with the performance to live up to the Monster legacy. Of course, you just don't get it in red. For those seeking to make a statement, and ownership to the Ducatisti club, the Monster 821 could be the perfect blend of performance and looks.
2. Ducati Scrambler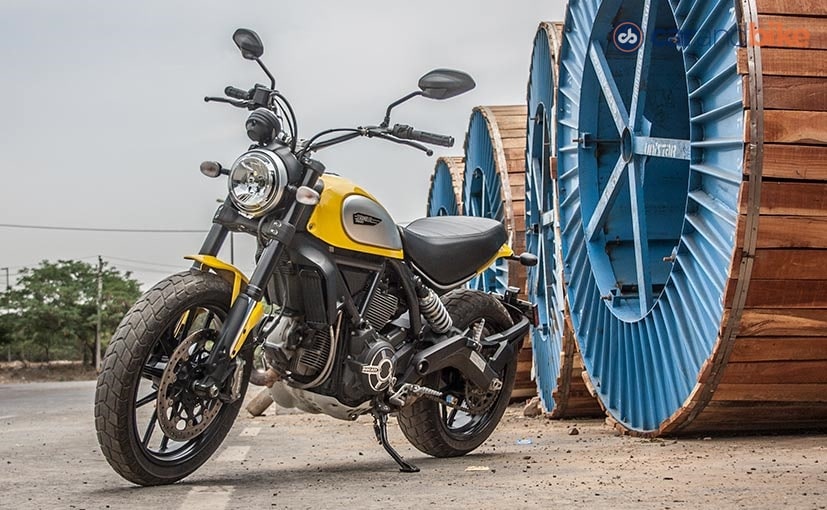 (Ducati Scrambler Icon Yellow)
The Ducati Scrambler is a simple, neo-retro motorcycle, launched as a contemporary tribute to the original Ducati Scrambler of the 1960s. What is described as the post-heritage design of the Scrambler actually works quite well, combining modern elements with the simplicity of motorcycle design of the '60s and '70s.
Powered by an air-cooled, L-twin 803cc motor, the Scrambler makes 75bhp of power and peak torque of 68Nm. Throttle response is a bit snatchy and may take you by surprise, but overall performance is very entertaining and handling offers a feeling of intuitive confidence.
Perfect for city riding, and even the daily commute, at ₹ 6.62 lakh (ex-showroom Delhi), the Scrambler offers a fun motorcycle but may not be the ideal bike for long distance touring, owing to lack of wind protection and a slightly stiff suspension.
3. Triumph Street Triple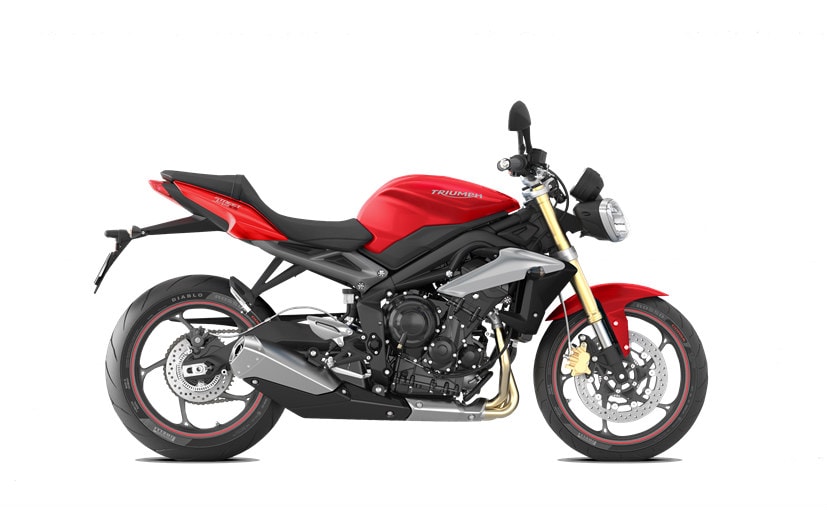 Agile, fun, punchy and with an exhaust note and engine sound which is instantly likeable, the Triumph Street Triple is the performance seeker's ideal toy. Offering the best of both worlds as a bike which can be used for riding in the city as well as carving the racetrack on weekends, the Street Triple offers a level of performance which is both entertaining and highly addictive.
Powered by a 675cc in-line triple engine, the Street Triple offers refined performance and smooth acceleration that is difficult to rival in its segment. Output is rated at 78bhp at just over 11,000rpm and 57.3Nm of peak torque kicking in at 8,375rpm. Priced at ₹ 7.91 lakh (ex-showroom Delhi), the Street Triple offers the perfect blend of sporty performance and everyday practicality.
4. Kawasaki Z800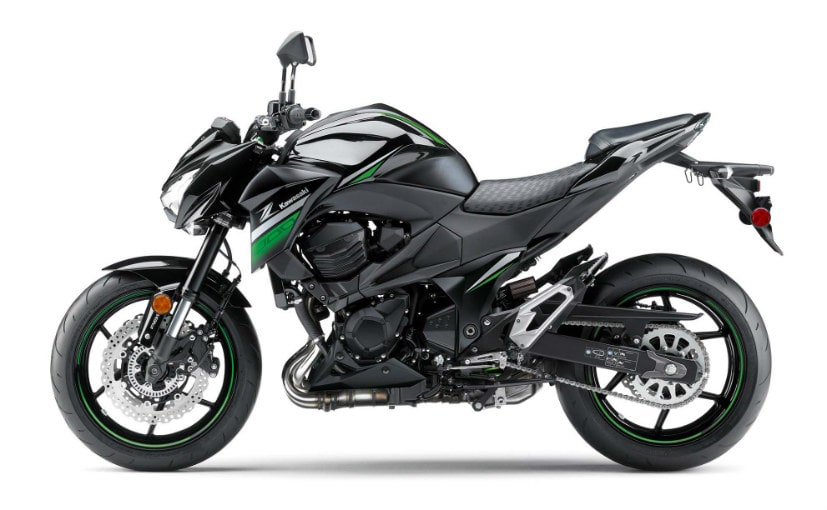 The other naked in this list is the Kawasaki Z800 which is the Triumph's closest competitor, both in terms of price and performance. Aggressively styled and with a level of performance that can rival larger litre-class superbikes, the Kawasaki Z800 has all the performance you possibly need in a motorcycle with an intake and exhaust note from the in-line four engine that is unique and full throated, even at low revs.
A tubular backbone chassis offer great feedback to the rider, resulting in a package that is nimble, and offers responsive handling and stability. The short gearing results in an unsure feeling of what gear you are in and the lack of a selected gear indicator is sorely missed. At ₹ 7.5 lakh (ex-showroom Delhi), the Kawasaki Z800 is a great bike for city use - be it the daily commute or even the occasional track use. Being a naked, the lack of any wind protection
5. Harley-Davidson Roadster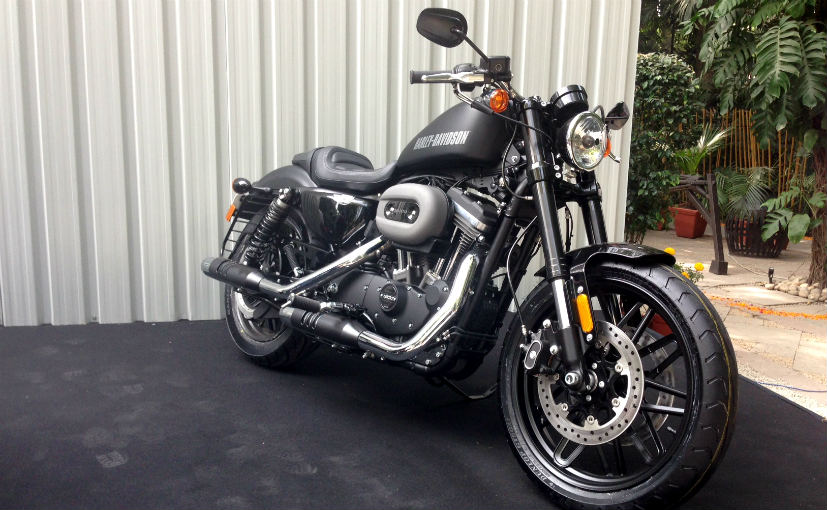 (2017 Harley-Davidson Roadster)
Harley-Davidson's newest sportster, the Roadster isn't really a performance oriented motorcycle when compared to other bikes on this list. But what it offers is a sporty cruiser with agile handling and an engine with strong low-end torque.
The Roadster follows garage-built custom design with minimalistic retro styling, and it offers good ground clearance ideal for Indian road conditions. The Roadster is powered by a 1202cc air-cooled V-twin engine (called the 1200 Evolution engine) which puts out 98Nm of torque at 4250rpm. That engine also powers the 1200 Custom as well as the Forty-Eight and is known for its spirited performance.
At ₹ 9.7 lakh (ex-showroom Delhi), the Roadster just about makes it to this list, but what it offers is ownership of the bar and shield brand and a cruiser which is sleek, yet follows distinct retro styling.
6. Triumph Bonneville T100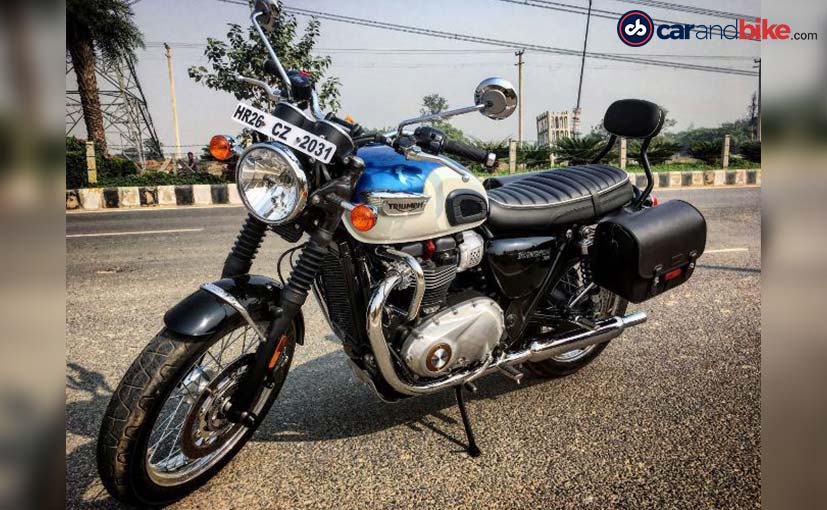 (Triumph Bonneville T100)
The Triumph Bonneville T100 is the newest motorcycle from Triumph India and offers classic styling of the 1959 Triumph Bonneville but in a real modern classic avatar. Powered by a high-torque 900cc parallel-twin, liquid-cooled engine, the new T100 makes 54bhp power and peak torque of 80Nm at 3230rpm. Performance is adequate for city riding and even the occasional long distance ride, and it's not overwhelming for riders even new to superbikes.
At ₹ 7.78 lakh (ex-showroom Delhi), the Triumph Bonneville T100 offers a stylish, neo retro bike which looks great and has the right hardware for entertaining performance - both for daily riding and extended leisure rides.
7. Benelli TNT 600i ABS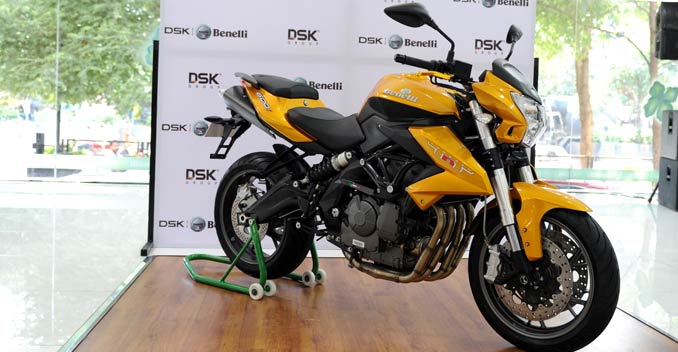 (DSK Benelli TNT 600i)
The Benelli TNT 600i ABS is one of the most popular entry-level superbikes. Priced at ₹ 5.7 lakh (ex-showroom Delhi), the TNT 600i ABS is one of the least expensive superbikes with an in-line four engine available on sale in India.
The 600cc in-line four motor is a smooth, refined unit, producing 84bhp of power at 11,500rpm and 54.6Nm of torque at 10,500rpm. The TNT 600i is a refined four-cylinder superbike which is perfect for those new to multiple cylinder engine. Refined engine, impressive exhaust note from the four-pot mill and neutral handling make it a good value for money proposition. What it lacks is perhaps the performance associated with an in-line four.
For the latest auto news and reviews, follow CarAndBike on Twitter, Facebook, and subscribe to our YouTube channel.