A supercharged Kawasaki Z900RS has been showcased at the Tokyo Motorcycle Show. The custom Z900RS, has been made as a tribute to the Kawasaki Z1RTC, a 1977 turbocharged Kawasaki Z1-R that was sold in the US and Japan. The supercharged Kawasaki Z900RS has been customised by Japanese firm Doremi, and has been completely transformed from a road-going retro bike to a hyper performance bike with a supercharger bolted on the side. Called the Kawasaki Z900RS Mk II, the bike uses a lot of 1970s Kawasaki Z1-inspired custom bits which are available for customising regular Z900RS models as well.
The fuel tank size of the Kawasaki Z900RS Mk II has been reduced, to allow the supercharger intakes to be hidden from view, and they sit ahead of the fuel tank at the front of the bike. The air intake is mounted on the left hand side of the engine and the bike's seat unit, tail bodywork and indicators have all been replaced with custom-made aftermarket kit parts that better fit the 1977 look. Morris mag wheels are used and the four mufflers come from Doremi's original four-muffler racing exhaust.
16.75 Lakh *
On Road Price (New Delhi)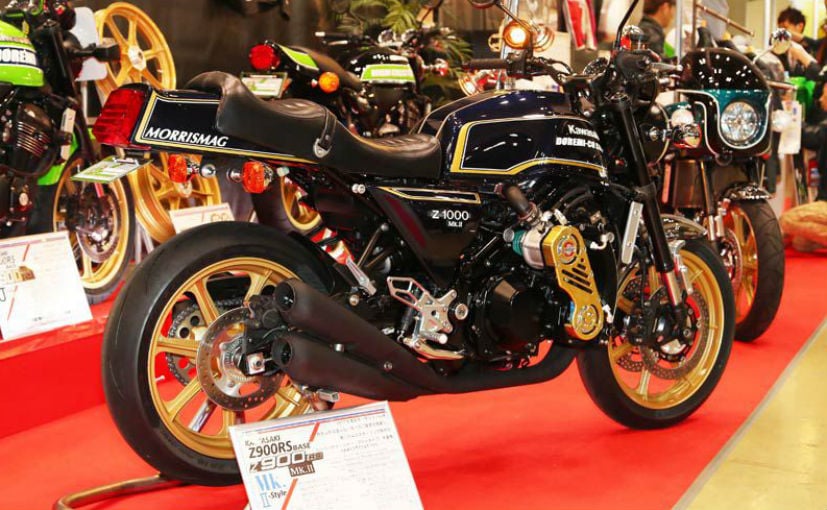 0 Comments
Doremi makes a whole catalogue of bolt-on parts, and for the Kawasaki Z900, the firm has several accessories which pay homage to the original Kawasaki Z1, including side panels, Z1 style tail cowl, classic looking LED blinkers, retro tail lamp, fenderless kit, a dummy frame which serves as an engine guard as well as a Morris mag Z900 RS compliant kit. According to the firm, all these accessories are either under production or can be customised to individual orders. As for the supercharged Z900RS, no power figures have been released, but it's expected to put out significantly different output than the stock Kawasaki Z900RS, which makes 109 bhp at 8500 rpm and 98.5 Nm of peak torque at 6500 rpm. In India, the stock Kawasaki Z900RS is priced at ₹ 15.30 lakh (ex-showroom).
For the latest auto news and reviews, follow CarandBike on Twitter, Facebook, and subscribe to our YouTube channel.