Ferrari has unveiled the 488 Pista which is the successor to Ferrari's V8-engined special series - the 360 Challenge Stradale, 430 Scuderia and 458 Speciale. First things first, the Pista here does not refer to a dry fruit or the color, rather it means 'track' in Italian. The Ferrari 488 Pista pays a direct homage to Ferrari's unparalleled heritage in motor sports. The car's development evolved directly from the company's involvement in the FIA World Endurance Championship - in which it has won five Manufacturers' titles in the GTE class in the six years.
The 488 Pista weighs in 90 kg less than the 488 GTB. This fact, combined with the largest ever increase in engine power for a special series car makes it the most powerful V8 in Ferrari's history. The engine punches out 711 bhp and 770 Nm. The most powerful V8 from Ferrari helps the 488 Pista reach a top speed of 340 km/h. 0 to 100 kmph is achieved in just 2.85 seconds and 0-200 kmph is reached in 7.6 seconds.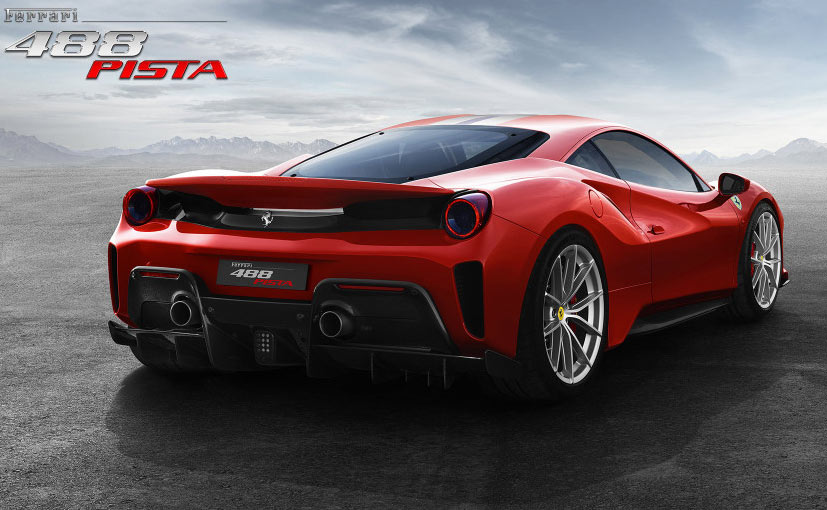 The 488 Pista makes full use of Ferrari's motor-sports experience for maximum aerodynamic performance even on the road. Among the racing solutions adopted is the front F1-inspired S-Duct and the design of the front diffusers which feature a ramp angle that was optimised for the 488 GTE to create strong suction for increased downforce. Additionally, the rear blown spoiler is higher and longer and the shape has been optimised. The final result of all these interventions is a 20 per cent increase in downforce compared to the 488 GTB.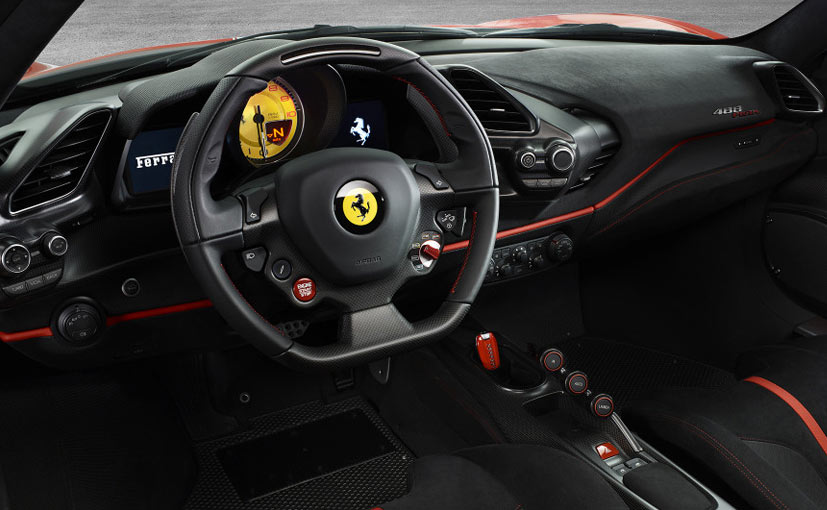 The Ferrari 488 Pista integrates the version 6 of the Side-Slip Angle Control system. SSC 6.0 incorporates all the following systems: E-Diff3, F1-Trac, the magnetorheological suspension (SCM) and, for the first time ever, the Ferrari Dynamic Enhancer.
0 Comments
The design of the 488 Pista is focussed on functional aerodynamic concepts. Ferrari Design used innovative elements, such as the aerodynamic S-Duct at the front, as an opportunity to visually shorten the car's nose, creating an original floating wing effect. The concept of the front is echoed in the dolphin-tail rear spoiler which appears suspended to provide an impression lightness and efficiency, while the rear volumes add a sense of power to the tail.
For the latest auto news and reviews, follow CarAndBike on Twitter, Facebook, and subscribe to our YouTube channel.