In what could revolutionise point-to-point transportation of goods, Tesla has announced that its new all-electric Semi Truck will have a whopping 966 kms of electric range on a single charge! This update in range is more than the 805 km of range that was originally announced at the truck's launch last year. Apart from the range, the Tesla semi truck will also be able to get from 0-100 in just over 20 seconds when fully loaded to its 36,000 kg or almost 36 tonnes towing capacity! In comparison, a regular diesel semi truck in the United States does the same sprint in over 60 seconds!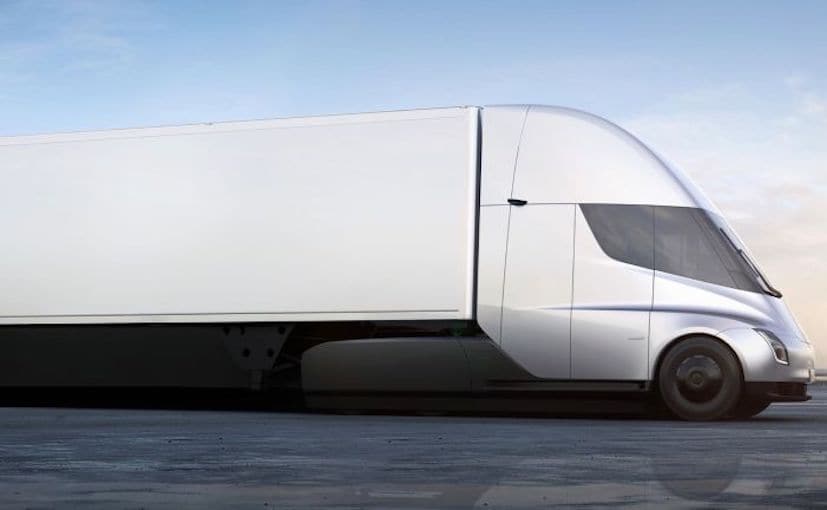 The new Tesla semi truck will be available in two variants, one with the 966 km range and one with a lower 483 km range. The high range version will be priced at $1,80,000 or about Rs 1.20 Crore while the lower range version will be priced at $1,50,000 or about Rs 1 Crore. While pre-reservation of trucks is something that is not prevalent in the commercial vehicle market, in the case of the Tesla semi, several US chains including supermakets have pre-reserved their semi truck fleets. The Tesla truck will make it to production in 2019.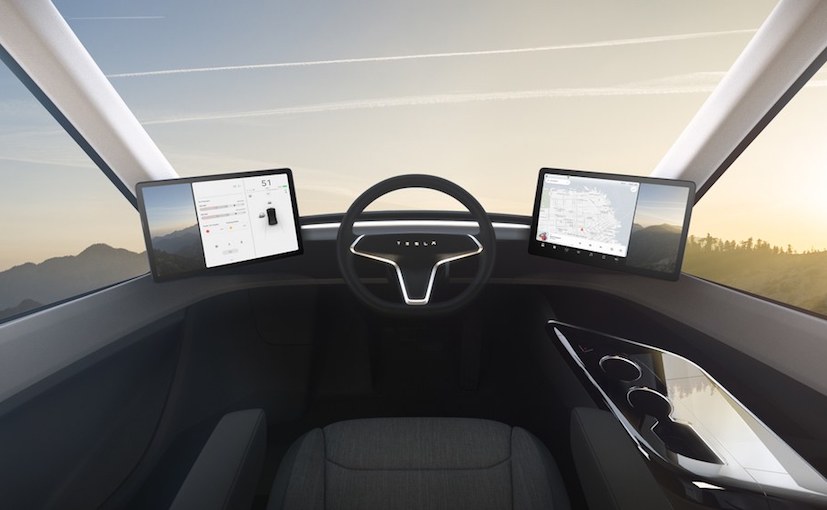 0 Comments
Apart from long range and quick acceleration, the Tesla semi truck will also be fitted with first ever tech for trucks like semi autonomous driving capabilities. It will also have the ability to detect jack knifing by detecting lockups or sudden change in direction and individually applying brakes on wheels to prevent that from happening. The Tesla semi truck will also have quick charging or fast charging capabilities. Tesla will soon be installing a new charging system called megachargers specially for their semi truck customers which will give them a charge of almost 650 kms in just 30 minutes. These will be similar to the currently available Tesla superchargers but will be placed only in very limited locations accessible by these trucks.
For the latest auto news and reviews, follow CarandBike on Twitter, Facebook, and subscribe to our YouTube channel.