Honda HRC Vice President Shuhei Nakamoto took everyone by surprise last year in Buenos Aires when he declared that "for Honda the Dakar Project is second only to MotoGP." More important than the World Superbike, the MXGP and the Enduro, Honda aims at winning the toughest race in the world. To meet this purpose, the Japanese giant returned to the Dakar Rally with a factory team in 2013 after 23 years of absence. The 2016 Dakar will be their fourth attempt to win the crown and to break the KTM supremacy of 14 consecutive successes.
The presence of Nakamoto at Buenos Aires this year also confirms Honda's determination to win and this time the Number 2 of HRC will also spend the first three days of the rally with the team at the bivouac - a true declaration of 'war' for those who know the Honda style well.
Honda will line up five factory riders: Joan Barreda (32), Paulo Goncalves (36), Michael Metge (36), the veteran Paolo Ceci (40) and the young American Ricky Brabec (24), who will make his Dakar debut.
No doubt that Barreda and Goncalves are the top riders and they can count on the support of Metge and Ceci, the water boys. The Spaniard, in particular, is fast on any kind of terrain and he can boast 13 Stage wins in his last four participations (2012-2015). The Portuguese is a consistent and expert rider and his strongest point is his race strategy. "If an HRC rider wins," he said, "it's like we all won."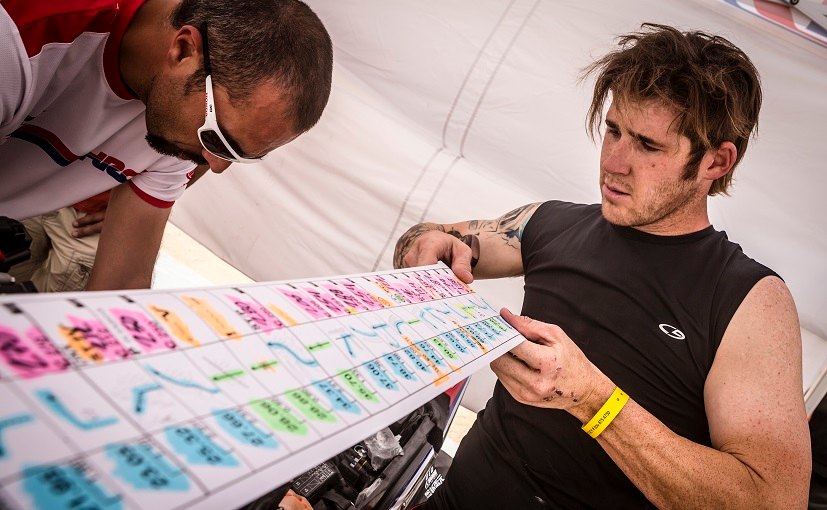 If Joan Barreda is considered one of the favourite to the crown, Honda is investing also on young talents. "We believe a lot in Ricky Brabec, a fast rider used to tackle the American Bajas", said Martino, "he was 5th at the Abu Dhabi Rally and in Ruta 40, so he is a great talent, but we will also have two promising riders in the Honda South American Team that Honda HRC supports with a four rider line up (two Brazilian and two Argentinian)".
For the latest auto news and reviews, follow CarAndBike on Twitter, Facebook, and subscribe to our YouTube channel.