The reality seems to be dawning on all car manufacturers that electric vehicles are the future and the target for most carmakers like Mercedes-Benz, Audi and even BMW are gearing up to meet the 2020 deadline. Well, how could Jaguar Land Rover, stay away from the electric car hype. Jaguar Land Rover announced that from 2020 all its new vehicles will be electrified. The company made the announcement at its inaugural Tech Fest.
Also Read: Audi Ready To Launch Electric Cars In India By 2020
Dr Ralf Speth, Jaguar Land Rover Chief Executive Officer, said, "Every new Jaguar Land Rover model line will be electrified from 2020, giving our customers even more choice. We will introduce a portfolio of electrified products across our model range, embracing fully electric, plug-in hybrid and mild hybrid vehicles. Our first fully electric performance SUV, the Jaguar I-PACE, goes on sale next year."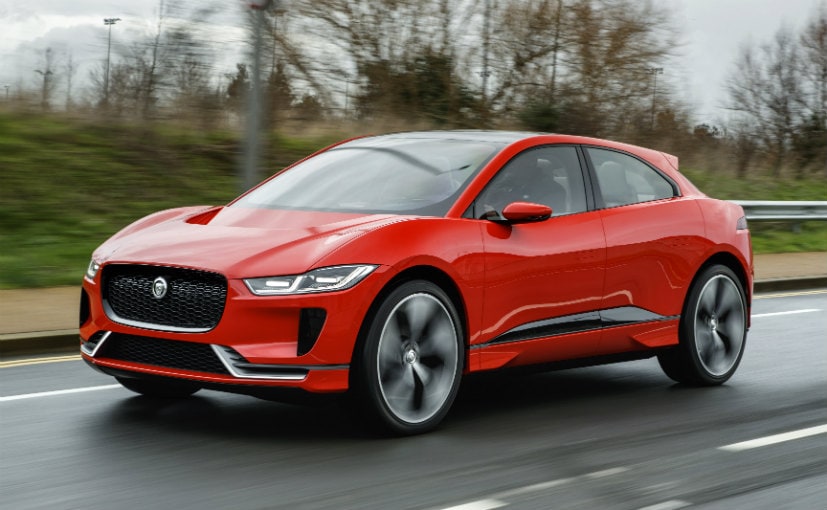 The Jaguar I-Pace will be the first all-electric car from Jaguar
Also Read: Volvo Cars To Focus On Electric Vehicles From 2019
Beside the I-Pace, Jaguar Land Rover is also working on an electric Jaguar E-type Zero. Acclaimed by Enzo Ferrari as 'the most beautiful car in the world, the E-type will have those gorgeous looks it's known for as also zero emissions. The E-type Zero is based on a 1968 Series 1.5 Roadster and will boast of an electric powertrain which will propel it from 0-100 kmph in just 5.5sec. It was engineered by Jaguar Classic at the company's new Classic Works in Warwickshire, UK.
0 Comments
There's also the Jaguar Future-Type which is a vision for the car of 2040 and beyond. The fully autonomous virtual concept explores mobility for the connected world of tomorrow, where vehicles could be shared not owned. At the heart of this Future-Type is Sayer - the intelligent steering, which according to the folks at JLR is the only part of the car that you will own.
For the latest auto news and reviews, follow CarAndBike on Twitter, Facebook, and subscribe to our YouTube channel.