Tata Motors had first showcased the Nexon AMT at the 2018 Auto Expo. And very recently, we had a chance to drive it as well. Tata says that it will be launching the Nexon AMT in May 2018. There is little to distinguish the Nexon AMT from the Nexon manual models. While most features and designs, even the engines remain the same, there are a few differences in the Nexon AMT as compared to the standard Nexon models. Let us take a look at the differences and everything that you need to know about the new Tata Nexon AMT.
AMT Gearbox
The biggest difference of course, is the AMT or automated manual transmission unit. Instead of a regular gearbox, the Nexon AMT gets a 6-speed AMT unit; wherein in the ratios for the petrol AMT and the diesel AMT remain the same, more or less. The regular gear knob makes way for an AMT shifter which has 'R', 'N' and 'A' marked on it along with 'M' and plus/minus signs. There is also a rotary knob which can be used to select the driving mode and has been carried over from the regular Nexon manual models.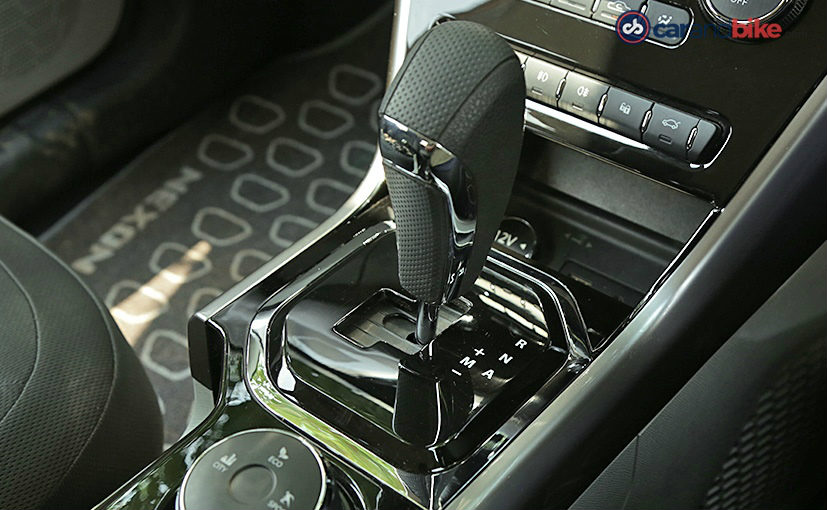 New gearbox functions
Tata says that the Nexon AMT is the first car in India to offer driving modes along with an AMT unit. Additionally, the Nexon AMT also gets a 'creep' function, which helps with the driving in heavy traffic, the stop-and-go kinds. Tata has also fitted the Nexon AMT with smart hill assist, which keeps the car from rolling back when it begins to move on a slope. Plus, there is an intelligent transmission controller which offers features such as anti-stall, kick-down and fast-off.
New colour
Tata has introduced a new colour scheme on the Nexon AMT which is called the 'Etna Orange'. Along with the orange bit, the roof is done in Sonic Silver, which we have to say, looks rather funky. Tata will introduce this colour on the Nexon manual upon the launch of the Nexon AMT.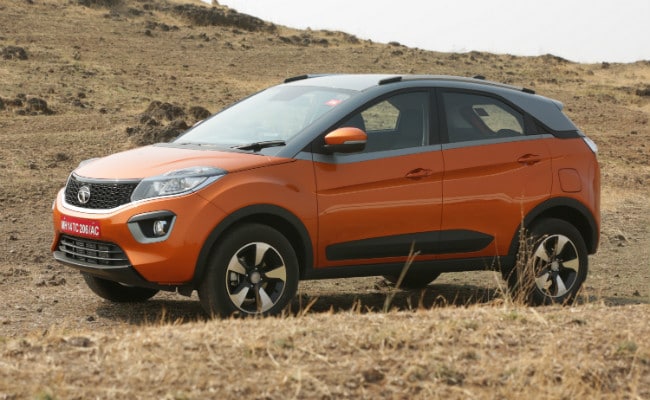 Launch timeline and pricing
Well, as we mentioned, Tata will be looking to launch the car in May 2018, which is next month. And we know that Tata likes to price its cars aggressively. We expect the Nexon AMT to carry a pricing somewhere between ₹ 7 lakh to ₹ 10 lakh for the petrol and diesel options, considering the fact that Tata will offer the AMT option from mid-trim upwards.
Rivals
0 Comments
Tata couldn't have timed the launch of the Nexon AMT better. Its biggest rival, the Maruti Suzuki Vitara Brezza is offered only in a diesel manual trim, while the Ford EcoSport does get a 6-speed automatic, but only on the petrol engine variant. This could be a good opportunity for Tata to gain ground in automatic subcompact SUV segment.
For the latest auto news and reviews, follow CarAndBike on Twitter, Facebook, and subscribe to our YouTube channel.