With the advent of so many global performance motorcycle manufacturers in India, there is absolutely no doubt about the fact that the number of motorcycling enthusiasts is not only growing but becoming mature as well. We see enthusiasts attending riding schools, forming biking brotherhoods and an increased awareness about high performance motorcycles as well. The likes of
Ducati
,
Triumph
,
Kawasaki
,
Suzuki
and
Yamaha
are getting their popular global models to India because they see great potential in India. There are so many options as far as sportbikes are concerned that we had a tough time choosing some of the best ones currently on sale in India. Here is our list of some of the best sportbikes that money can buy. Be advised, most of them are extravagant indulgences. Buying a sportbike in India will always be a decision of the heart, rather than the head.
1. Ducati 959 Panigale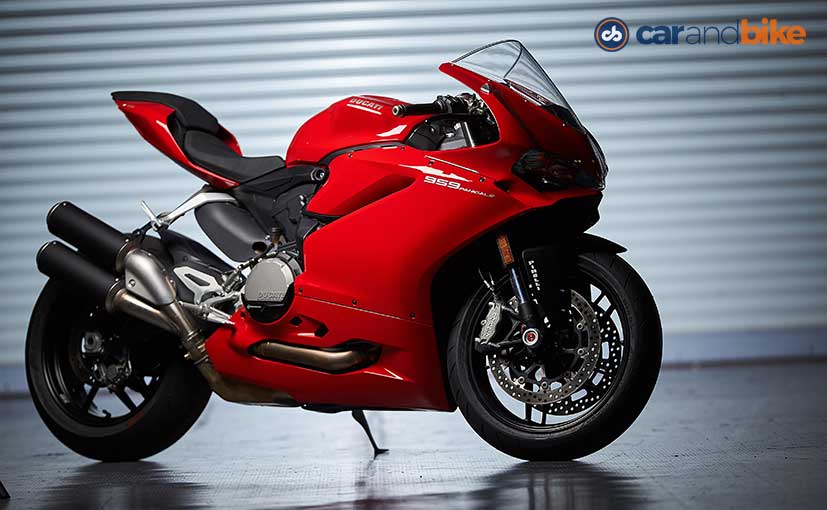 We rode the
959 Panigale
in Thailand last year and can confidently say that it is a potent machine, be it performance or looks. One glance at the 959 and it leaves your mouth agape. It is the smallest Supersport in the Ducati line-up and replaces the 899 Panigale. Our first ride experience told us that the performance of the bike is as sharp as the looks. It is powered by a 955 cc L-Twin motor that belts out 155 bhp and 107.4 Nm of torque. You can have great expectations of the bike and it will not let you down on any count. Its exhaustive range of electronics gives it a forgiving character and enjoyable for those who do not possess masterful skill on a racetrack. The bike has three riding modes in Race, Sport and Wet. Each mode has a different power output and a multiple settings for other electronics such as ABS, traction control, wheelie control and so on. The starting price for the 959 Panigale is ₹ ₹ 14.73 lakh (Ex-showroom, Delhi).
2. Triumph Daytona 675R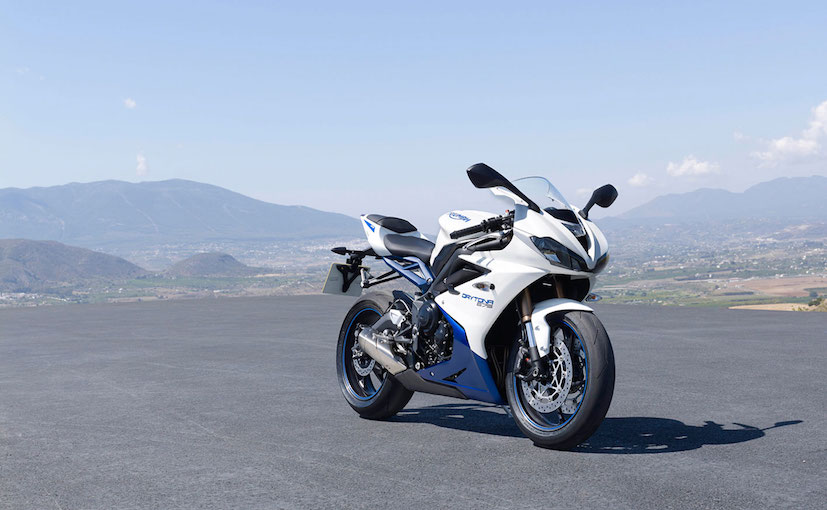 It is the only 600 cc Supersport that is legally sold in India and this particular fact makes it kind of exclusive. Instead of making it a sportbike for everyday use, Triumph has kept the
Daytona
unabashedly performance focussed. In the right hands, it can show a pair of clean heels to many bikes bigger than itself. It is powered by a 675cc motor with three cylinders and makes a feisty 117 bhp and 70.2 Nm of torque. A slipper clutch assisted 6-speed gearbox makes light work of aggressive downshifts on the racetrack and otherwise. But what's more impressive is the way the in-line triple hands out that power in silken refinement and an engine note that is instantly likeable. If you are a racetrack regular, then the Daytona is sure to put a big smile on your face every single you take it out on a circuit. The Daytona is a hard-core bike and is not exactly a practical bike for the long haul, but then that's up to you! The Triumph Daytona is priced at ₹ 10.69 lakh (Ex-showroom, Delhi) with the 675R costing a lakh and a half more. What you get for the additional money is race spec Ohlins suspension at the front and at the rear along with slightly bigger brakes at the front. The Daytona 675R also has race ABS, which allows for slight slip at the rear, before intervening.
3. Suzuki GSX-R1000 ABS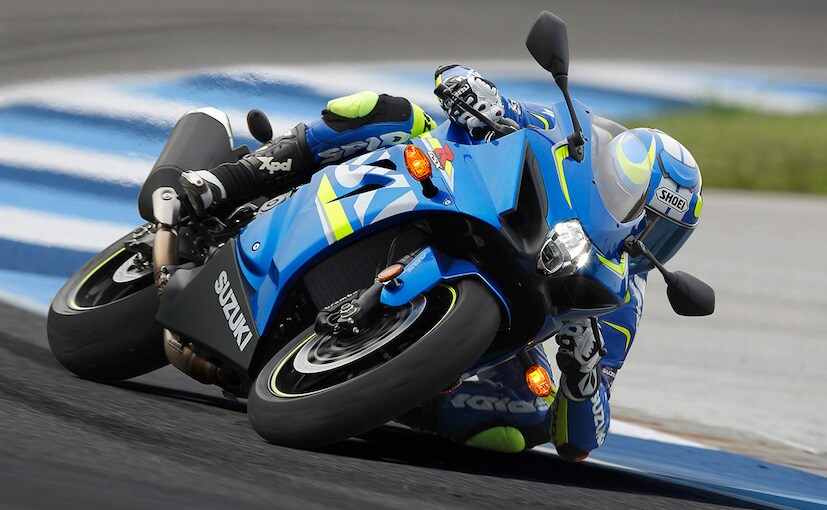 Suzuki's MotoGP know-how has contributed a lot to the making and development of the
GSX-R1000
, or so the company says. Unfortunately, we haven't had the chance to ride it, but are told that it is performance motorcycling at its purest, with the only electronics being ABS and traction control. A 999 cc in-line 4 motor sends 160 horses to the rear wheels with the help of a 6-speed gearbox. In true Suzuki fashion, the bike is not what you would call good-looking. The looks of the GSX-R1000 could be more appropriately termed as sinister. Suzuki recently unveiled the 2017 model of the GSX-R1000 globally. There is no clarity from Suzuki on whether it will get the new bike with updates to India or not. The prices for the Suzuki GSX-R1000 are expected to start at ₹ 16 lakh (Ex-showroom, Delhi).
4. Kawasaki ZX-10R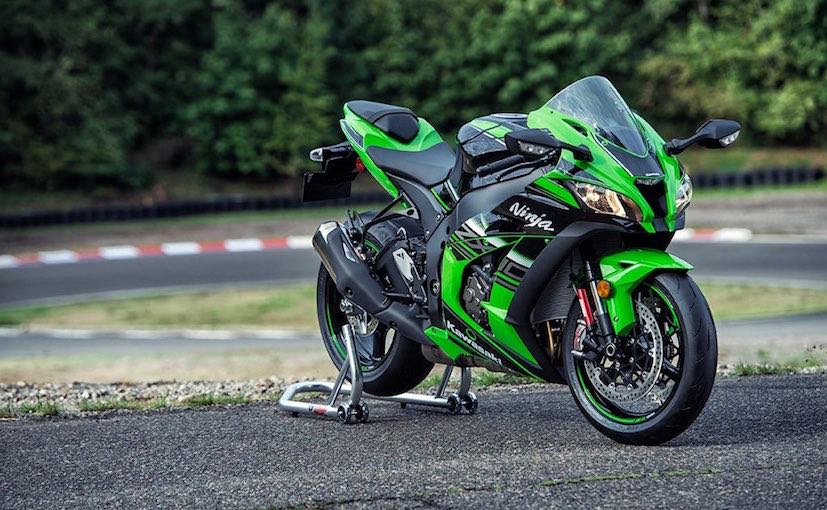 Last year, Kawasaki had launched the updated
ZX-10R
in India at a price of ₹ 16.94 lakh (Ex-showroom, Delhi). The typical alien green colour scheme is more than enough for anyone to see the bike in his/her rear-view mirror and take notice. The 2016 model got a lighter crank, titanium valves, lighter pistons and a larger airbox, taking the performance a few notches higher. The engine is still a 999 cc in-line 4 unit making 197 bhp or thereabouts with peak torque of 113.5 Nm. Novice riders will find that the rider aids make life a lot easier and help them out in sticky situations as well. Be it the racetrack or the road, the ZX-10R will never let you get bored, ever!
5. Yamaha YZF R1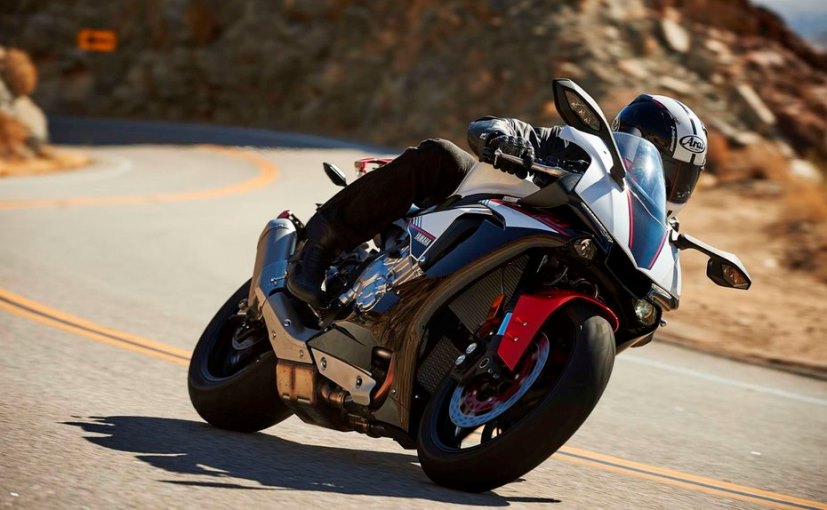 The
Yamaha YZF R1
has always been one of the most revered sportbikes in the history of sportbikes. With the 2016 model available in India, if it is an out and out sportbike focussed on nothing else but blistering performance, the R1 should be your best bet. At full clip, the 998 cc engine unleashes 197 horses along with a peak torque of 112 Nm. The R1 makes use of a six-axis inertial measurement unit (IMU) which continually feeds the bike with data and a host of rider electronic aids make sure you stay upright on the tarmac. The current-gen R1 is the first production bike in the world to get a slide control system as well, which allows for slip at the rear wheel and the level of intervention can be adjusted too. Then, there are the usual suspects in the form of traction control, wheelie control, ABS and so on, all of which are adjustable. The price for the 2016 Yamaha YZF R1 starts at ₹ 24.75 lakh (Ex-showroom, Delhi).
There are a few sportbikes which are as potent and deliver impeccable performance, without the fairing too. And therefore, along with our pick of sportbikes with a fairing, we list out some of best naked sportbikes that are on sale in India. Unlike the bikes mentioned above, the naked sportbikes are comparatively easier to live with and are more affordable too. The naked sportbikes listed here are some of the most fun and practical ones that you will find in India. Read on.
6. Ducati Monster 821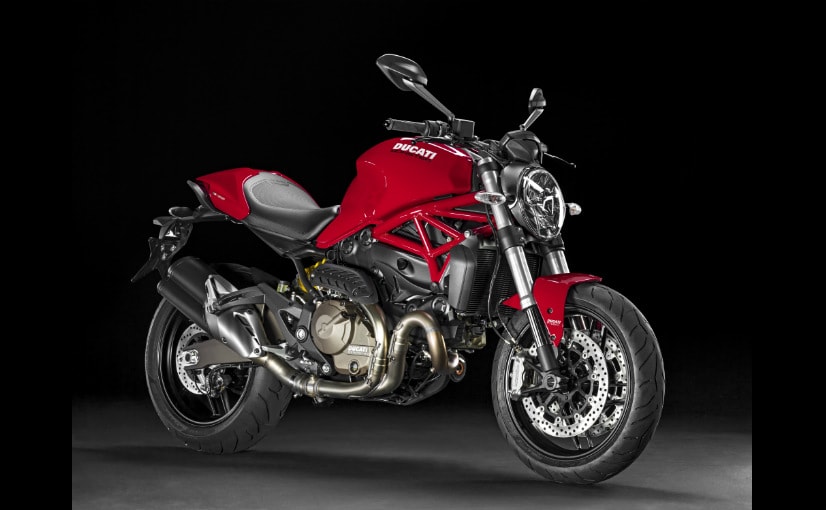 With a starting price of ₹ 9.72 lakh, the Monster 821 is the most affordable Ducati you can buy right now, barring the Scrambler range of course. The
Monster 821
is a bike that can easily serve as your daily ride. Its brash, aggressive design is enough to clear up the road ahead and the red colour scheme too stands out, like every other Ducati. The bike has a fairly comfortable seating position and one can go touring on it as well. The power comes from an 821 cc L-twin motor that makes 110.5 bhp and 89.4 Nm of torque. All that power is delivered to the rear wheel via a 6-speed gearbox. Ducati bikes are always equipped with a host of electronics and the Monster is no different. It gets ride-by-wire, 8-step traction control, 9-step ABS and three riding modes. In case you are in the mood to customise your Monster, you can also choose to fit your bike from the Sport Pack, Touring Pack or the Urban Pack. This year though, the Monster is expected to get more affordable with the new Monster 797 which will be the entry-level Ducati in India.
7. Triumph Street Triple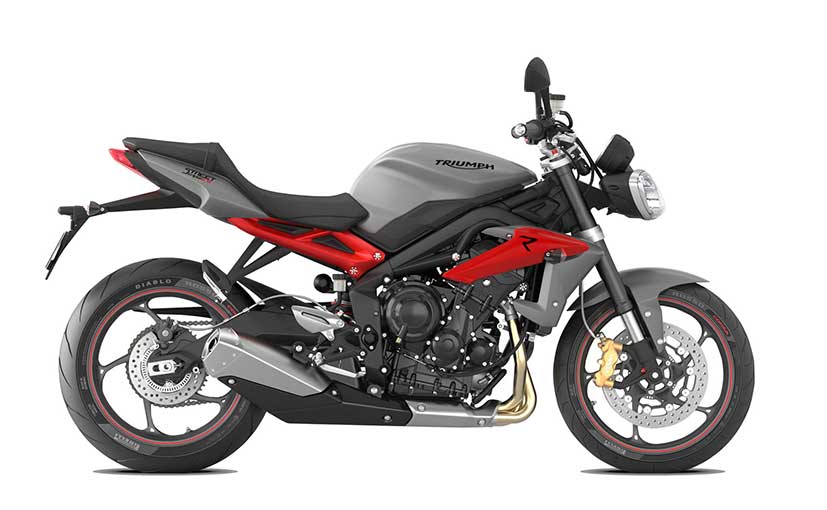 A proper hooligan, the
Street Triple
has always been one of Triumph's best-selling bikes across the globe and in India too. The current-gen Street has sold over 400 units in India alone and over 50,000 units globally, since its launch. The Street Triple draws its power from a 675 cc in-line 3 engine making 76 bhp and 57.3 Nm of torque. Understandably, there are bikes which are equally priced and offer much more power and features and it wouldn't be a proper value-for-money proposition. Well, we are glad to let you know that the new-generation Street Triple is on its way to India. We had the opportunity to ride it in Barcelona and were mighty impressed by it. It will be launched in India around June-July, 2017. We suggest that you wait for the new-gen Street Triple in case you are planning to buy a naked sportbike. Having said that, the prices for the current generation Street Triple start at ₹ 7.91 lakh (Ex showroom-Delhi).
8. Suzuki GSX-S1000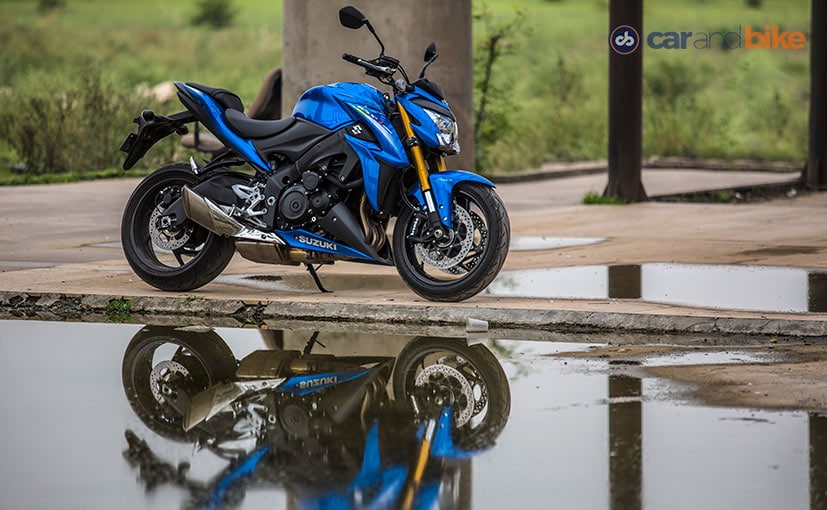 Suzuki was one the last manufacturers to hop on to the litre-class naked sportbike segment. But when it did so, with the
GSX-S1000
, it blew us away with its ferocity. Those muscular lines lend it a solid street presence and Suzuki has done well to make into an all-round street bike which comes good on performance and practicality in equal measure. It is maddeningly quick and can be used as a bike for daily riding as well. The 4-cylinnder 999 cc engine makes 140 bhp and 106 Nm of peak torque that doles out blistering power. Like most Japanese superbikes, the GSX-S1000 gets minimal electronics with only ABS and a 3-step traction control being offered. The bike is the perfect blend of performance and practicality. The prices for the Suzuki GSX-S1000 start at ₹ 12.25 lakh (Ex-showroom, Delhi).
9. Kawasaki Z1000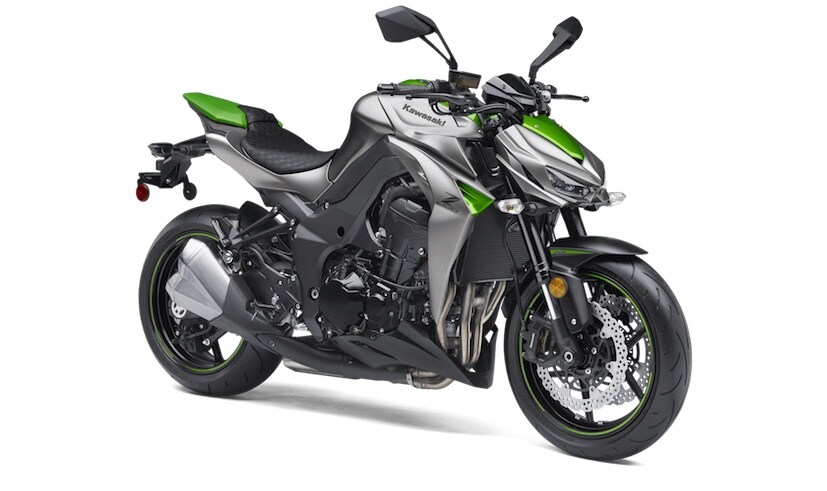 The
Kawasaki Z1000
also makes for a great option if you are looking to buy a litre-class naked. It is perhaps the most sharp, mean-looking motorcycle on the list here. It is powered by a 1,043cc in-line 4 motor that makes 140 bhp and 111 Nm of torque. An interesting fact is that the Z1000 is 10 kgs lighter than the Z800 and the Ninja 1000, which makes for nimble handling and explosive performance that will thrill you to no end. The Z1000 gets only ABS as far as electronics are concerned. One of the reasons could be to keep the costs competitive, we believe. The prices for the Kawasaki Z1000 start at ₹ 12.87 lakh (Ex-showroom, Delhi).
0 Comments
10. Yamaha MT-09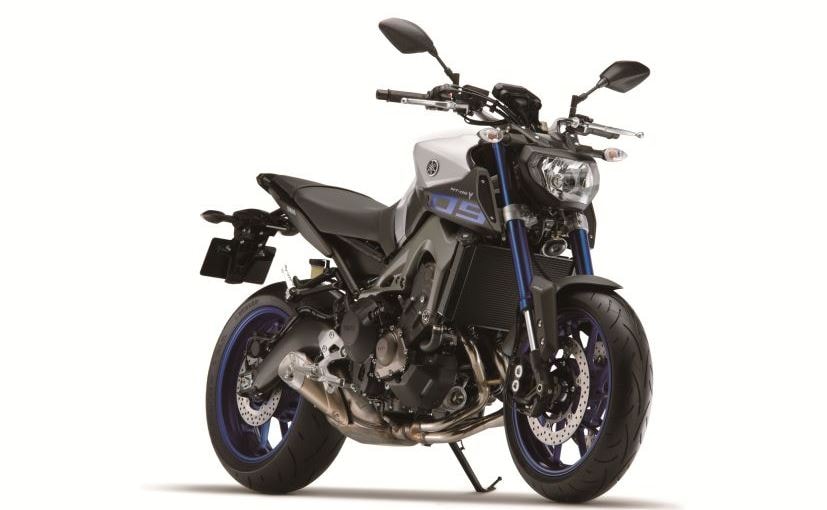 The last motorcycle in our list of best sportbikes in India is the
Yamaha MT-09
. It was launched in India at the 2016 Auto Expo. The MT-09 is a bike that carries a lovely minimalistic design. Yamaha says that the bike keeps practicality and ease of usage ahead of everything else. That does not mean the bike is less on power. It gets an 847cc 3-cylinder mill that belts out 113.43 bhp and 87.5 Nm of torque, mated to a 6-speed transmission. Rider aids consist of ABS and a 2-step traction control which can be switched off. At present, this is the only naked sport model from Yamaha on sale in India. One can purchase Yamaha MT-09 for ₹ 11.36 lakh (Ex-showroom, Delhi).
For the latest auto news and reviews, follow CarAndBike on Twitter, Facebook, and subscribe to our YouTube channel.