Hero MotoSports Team Rally made a successful debut at Dakar 2017 and the Indo-German team is all set to go back for its second season with a new rider joining the stable. The Indo-German outfit has announced Spanish rider Oriol Mena Valdearcos, will be joining the team and will compete with CS Santosh and Joaquim Rodrigues in the next edition of the Dakar rally. Hero MotoSports is a partnership between Hero MotoCorp and German off-road specialist Speedbrain GmbH. The team in a statement said that the recruitment comes as "vision to promote the sport and identify new talent and nurture them into professional rally riders."
Hero MotoSports - Team Manager, Wolfgang Fischer said, " After the first year with Hero MotoSports, we are happy to have the chance to work with another promising rider, Oriol Mena, who we know since many years in the off-road sport. We think he fits very well into our structure and objectives, and would be a good addition alongside team mates JRod and CS. His inclusion will reinforce our efforts to build up Hero MotoSports with super-motivated, professional newcomers in the Rally scene."
Oriol has over 13 years of experience in World Enduro Championship and 14 years in Spanish Enduro Championship. He has been the Enduro Junior World Champion, 2009 and has won the International Six Days Enduro, as a member of the Spanish Trophy team, in the years 2007, 2009 and 2010.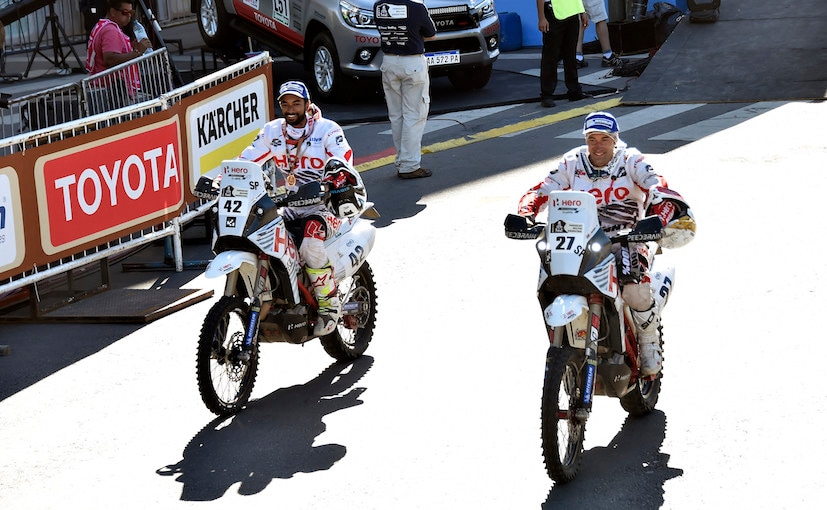 Speaking on his association with Hero, Orio Mena said, "I am really excited to be a part of Hero MotoSports Team Rally. The way this team performed in the first year and at the Dakar was really impressive and in a way I see a lot of synergy between what I want to do and the team's vision. I am looking forward to training with this team and racing along JRod and C S Santosh."
Hero MotoCorp - Chief Technology Officer, Dr. Markus Braunsperger said, "We extend a warm welcome to Oriol Mena into Hero MotoSports Team Rally. He is a natural talent and offers great promise if trained well. We are very excited at the team's prospects in upcoming rallies with another strong rider added to the mix. This initiative is a testimony of the long term vision we have drawn for the Hero MotoSports Team Rally and our continuous endeavour to keep improving our performance on all fronts. Our best wishes to Oriol for a successful career in Rally racing with Hero MotoSports."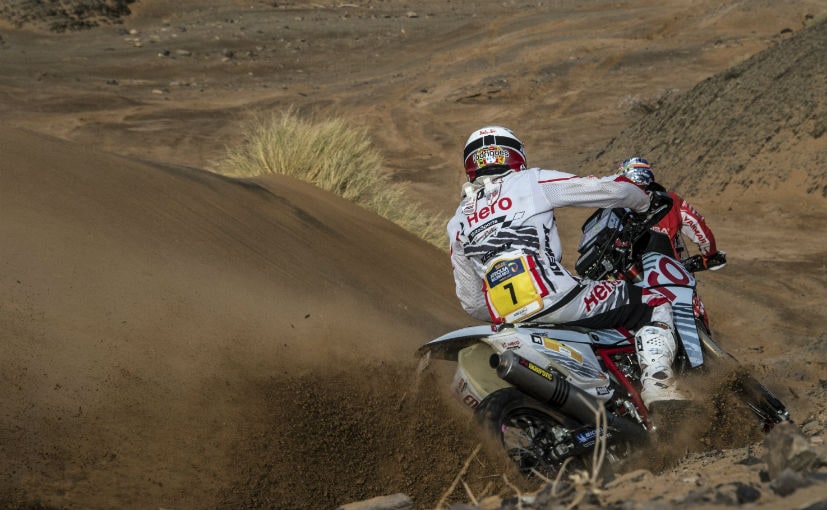 Hero MotoSports was formed in April 2016 and the team managed to make an impressive debut finishing 12th at the Dakar 2017. The team also secured a win at India Baja and third place at Desert Storm. In its second year, the team will be promoting new talent starting with Oriol.
0 Comments
In the rally space, Oriol has completed two rallies under his belt including the Sardegna Rally in Italy in June 2017, where he finished second overall, and his debut at the Merzouga Rally in Morocco in May this year, where he finished 12th overall, and a victory in Stage 5. Oriol has already started training with Hero MotoSports to prepare for his participation at the Dakar 2018.
For the latest auto news and reviews, follow CarAndBike on Twitter, Facebook, and subscribe to our YouTube channel.