WOOAHHH!! STAHHPP!! TOO FAAST!! NO NO, NO NOOO!! I could have gone on, but then the words would have been way too colourful to be put on our website. It was the first time I had a swung a leg over a full-blooded enduro bike and I had absolutely zero clue as to what was about to come.
To give you a little background, we were invited by TVS Racing to Nimes, France to give us an insight into its 2017 Dakar plans with Sherco and part of it was to see the Sherco TVS Dakar Rally riders practice in Fontjoncouse, a small village in southern France. This is where the WRC rally cars, Dakar cars, bikes and trucks and their likes practice and test their craft on a close to 60 acres of dirt track in the midst of nothingness. I mean that's how one practices for rallies like the Dakar, right?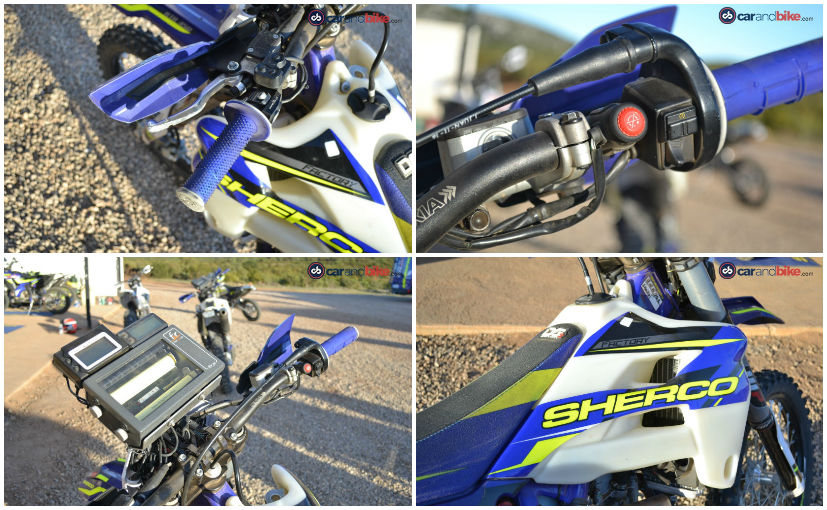 (Sherco 450 SEF-R Enduro motorcycle: Details)
Right! The rally riders went about their practice, going insanely fast on dirt tracks, jumping casually and so on. Soon, we were asked to suit up! The reason being, Sherco had few of its choice enduro and rally motorcycles lined up for us! There was a sense of trepidation and excitement at the same time. As I mentioned, I had never ridden an enduro bike before.
Finally, the moment of beckoning came and I was handed the 450 SEF-R from another journalist who had a go first. His face was beaming. Clearly, he had a lot of fun. Thankfully, I am flexible enough and was able to sit on the bike without pulling a muscle or getting a cramp. Ohh, the seat height is just 970mm, 130mm more than the likes of the Triumph Tiger. A cakewalk, then!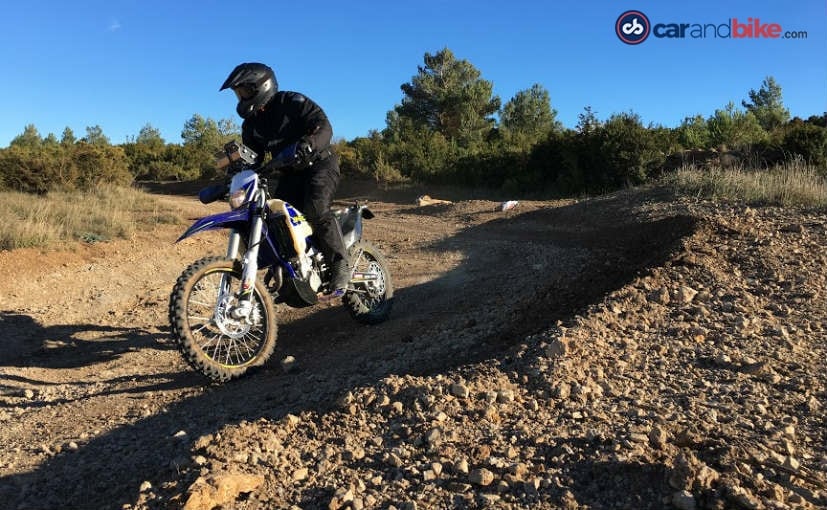 (Sherco 450 SEF-R Enduro in action)
As I thumbed the ignition, the bike came to life with a throaty drawl. Gingerly, by the milimetre, my right palm twisted the throttle. Like all enduros, this too was bare bones. Throttle and brakes, that's it! There is no safety net of exotic electronics to save your hide. So as we started our share of laps around a 3km loop, our lead rider David, the manager for Sherco TVS Dakar Rally team and a Dakar Rally veteran slowly but surely increased the pace with each lap. It took close to an hour of riding before I could finally figure out the capabilities of the bike and my own limits. The former exceeded the latter, by far.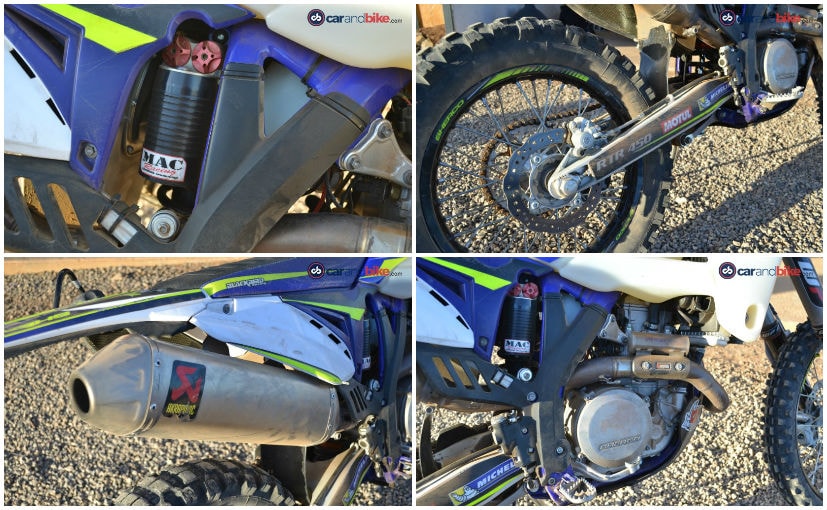 (Sherco 450 SEF-R Enduro motorcycle: Details)
Truth be told, riding on dirt was unbelievably enjoyable. As the day progressed I was able to go faster, felt utterly happy when I was able to jump the bike a good 5 inches in the air. (It was my first time alright! Do not laugh!). A senior journalist advised me to open up the throttle ever so slightly around a corner so that the rear slides out and the exit is clean. Of course, I got it wrong the first few times, but the first time I got it right, I possibly cannot describe my happiness in words. Now that I have got a taste of what it feels like to ride on dirt, I will endeavour to do it more often. In some ways, this is way more fun than a regular trackday.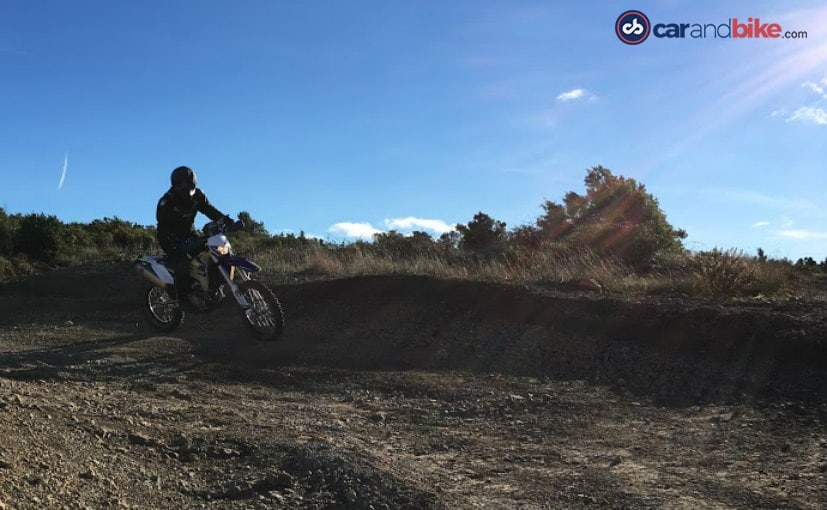 (Sherco 450 SEF-R Enduro in action)
0 Comments
I have ridden some pretty powerful motorcycles, courtesy of my job. But this one here is a different beast altogether. In less time than it takes to think about it, the Sherco 450 SEF-R can swallow you in, chew you completely and spit your bones out clean, should you not show her the respect that she deserves. To all the tarmac scorchers out there, do try out dirt riding once. You never know, it might make you swing the other way.
For the latest auto news and reviews, follow CarAndBike on Twitter, Facebook, and subscribe to our YouTube channel.