About a year and a half ago, Bollywood megastar Shah Rukh Khan and his then three and a half year old son AbRam were spotted taking a drive in a convertible. Nothing wrong with that except little AbRam was standing on the seat of the car and then was lifted up by his minder, as he sat in the front passenger seat while his doting father drove. We at carandbike had called this out as dangerous even though it may have seemed harmless. And then again in July last year AbRam was spotted sticking his head out of a car's sunroof. "Let me be honest, just because I am a public figure, I really am not the authority. As it happened I have done some mistakes. You know some days you want to cuddle your child and want him on the front seat because that's where you are sitting." says SRK.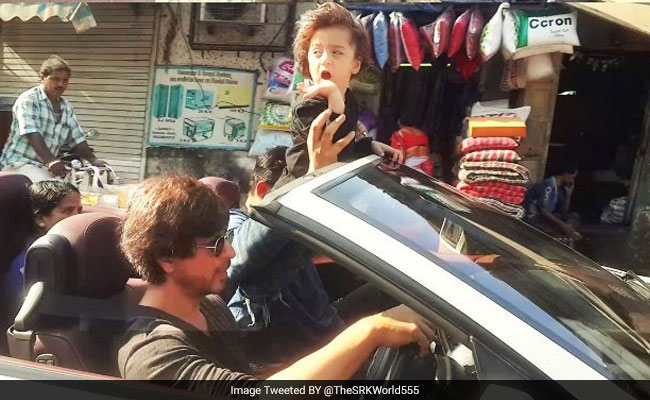 (It was about a year and half ago when little AbRam and SRK took a ride in a convertible and AbRam's minder just lifted him up, creating a rather dangerous situation)
Also Read: SRK's Convertible Ride With AbRam
But all of that is now water under the bridge, as Shah Rukh Khan says he now knows better, and the incidents helped turn him into a better father. "I am a big believer (in safety). And being a big believer doesn't mean that I haven't succumbed to being unsafe myself. I think it's important to be safe, I think at this age, with three kids, especially so with the young one."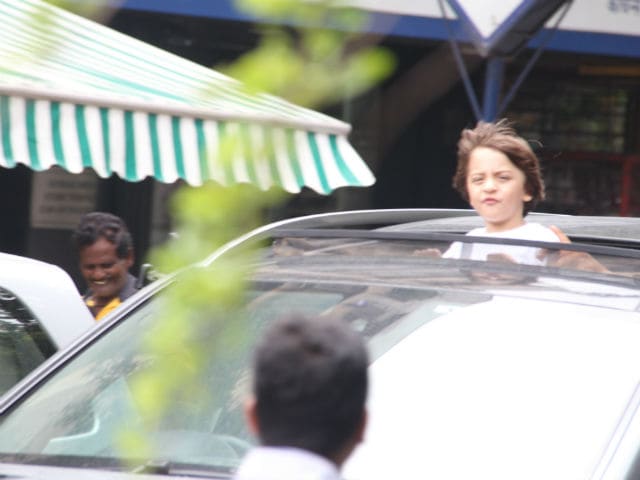 Also Read: AbRam's Unsafe Sunroof Ride
The pictures of junior Khan had indeed gone viral on the internet, with most of the followers finding it adorable. But many online users - like us - had raised serious safety concerns. But luckily, SRK has since corrected the situation. Shah Rukh Khan further told carandbike, "I know when I am going to drop him to school, I didn't even know there is a middle belt in the car, which you can fix on to a baby, and he does it so sweetly, I take care of it, I am always like 'ki yaar dekhna brake na lagey'!"
Also Read: Shah Rukh Khan and Hyundai's Renewed Push For Safety
Shah Rukh Khan is brand ambassador with Hyundai where he has also been actively involved with the brand's road safety campaign, 'Be The Better Guy' - since last year. A new phase of the campaign will be going live soon. carandbike supports all safety initiatives, and urges you to ensure children sit in the back seat, and toddlers/infants are placed in child seats always.
0 Comments
For the latest auto news and reviews, follow CarandBike on Twitter, Facebook, and subscribe to our YouTube channel.