The month of September 2016 brought cheers for two wheeler manufacturers such as Royal Enfield and Yamaha who showed a growth of 30 per cent and 33 per cent respectively in comparison to September 2015. We will soon update you with the figures from other two wheeler manufacturers as well.
1. Royal Enfield: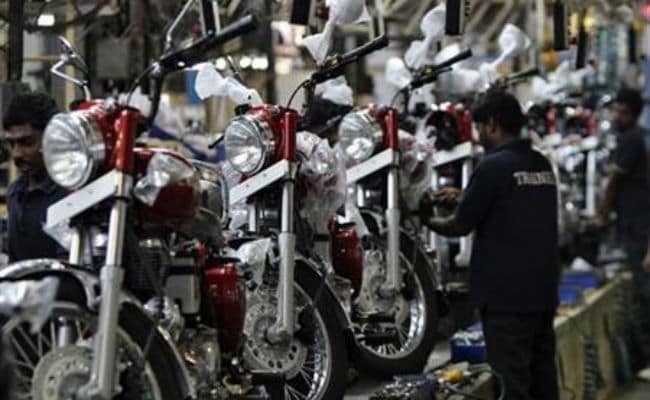 (Royal Enfield sold a total of 57,842 units in September 2016)
Royal Enfield is having a purple patch in the last 12 months or so. It has constantly been posting a growth in its monthly sales. For the month of September 2016, Royal Enfield sold a total of 57,842 motorcycles, which combines domestic sales (56,958 units) and exports (884 units) as well. In the same month last year, it sold 44,491 units, posting a growth of 30 per cent. In the time frame of March 2016 till September 2016, Royal Enfield sold a total of 3, 14,424 units as compared to 2, 34,224 units for the same period in 2015. In terms of business expansion, Royal Enfield launched the Himalayan in Nepal as well. Also, it recently launched the 'Happy Socks' range of merchandise and apparel along with displaying four 'Happy Socks' version of the Continental GT at its stores in London, Copenhagen, Mumbai and Stockholm.
0 Comments
2. Yamaha: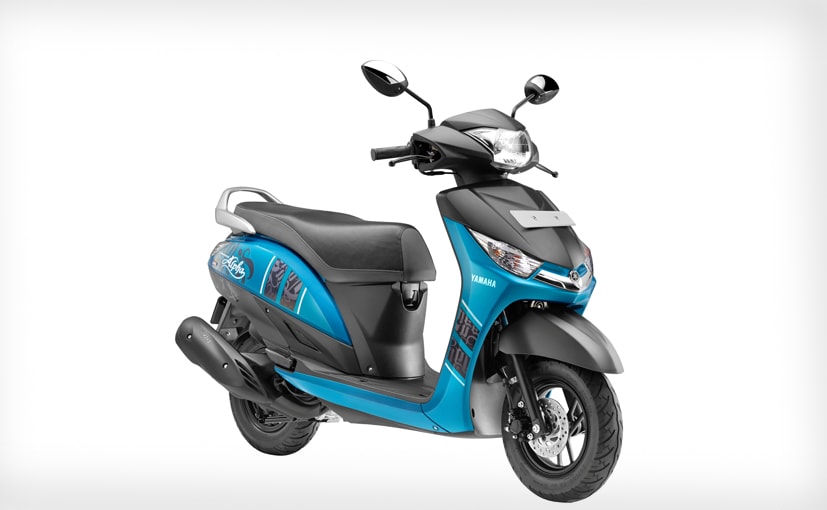 (Yamaha Cygnus Ray is one of the better selling Yamaha models)
The Japanese manufacturer too saw a period of growth and sold a total of 1, 01,153 units of which 89,423 were sold domestically (including Nepal) and 11,730 units were exported in the month of September 2016. Correspondingly, Yamaha sold 67,267 units domestically in the month of September 2015, registering a growth in the domestic sales of 33 per cent. Commenting on the company's record growth, Roy Kurian, VP, sales & marketing, Yamaha Motor India Sales Pvt Ltd said, "September has been a historic month for Yamaha. The total number of sales in the market reached an all-time high, which is a direct reflection of constant faith of customers along with the immeasurable passion shown by the network partners. Yamaha's all round initiatives - sales, service, spare parts, network expansion and customer satisfaction - with exciting product line up and strategic customer engagement programs were also the key growth driver for Yamaha."
3. Bajaj Auto: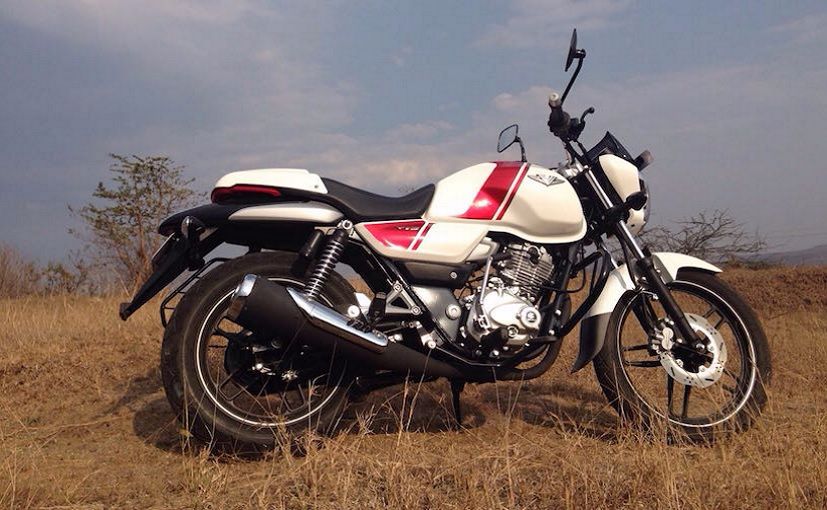 Bajaj V15
Pune based two-wheeler manufacturer
Bajaj Auto Limited
registered a growth of 23 per cent in the domestic market by selling over 2.30 lakh units in September 2016 as against 1.87 lakh units in September 2015. However, the company's two-wheeler exports declined by 29 per cent as the company exported 1.01 lakh units last month as against 1.42 lakh units in the same month last year. The second quarter of the ongoing financial year (April-September 2016) has proved to be better than last year in the domestic market as Bajaj registered a growth of 18 per cent in the local market but exports declined by 22 per cent. The company has sold over 11.28 lakh units in the domestic market in the first 2 quarters of current financial year.
4. Honda Two Wheelers: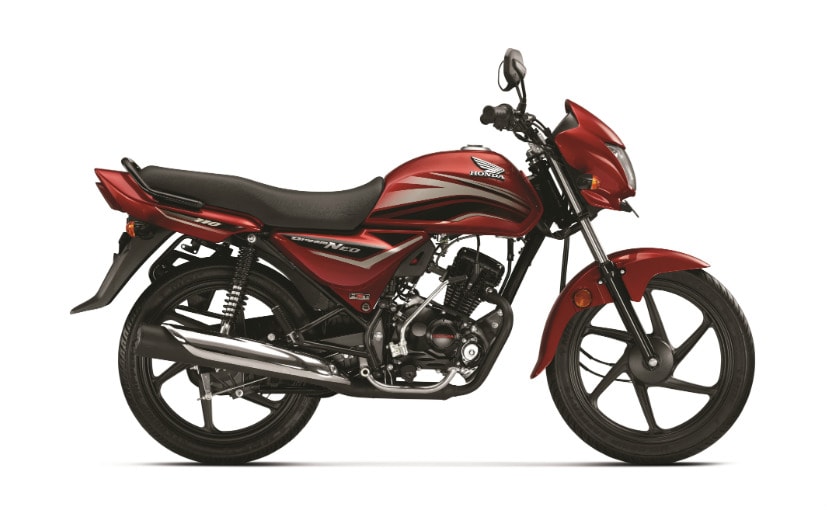 (Honda Dream Neo)
Honda
has broken all previous sales record as it surpassed the 5 lakh units sold mark in the month of September, 2016. The Japanese company had a domestic sales of 5, 39,662 units in the previous month as compared to 4, 11,635 units sold in September, 2015. The percentage growth in sales is 31 per cent. Also, this is the first time, the sales of Honda's automatic scooters crossed 3.5 lakh units with 3, 55,655 units sold to be exact. The total motorcycle sales for the month of September, 2016 was 1, 84,007 units.
The total exports for September 2016 stood at 29,349 units as compared to 19,089 units in September last year. The company's total sales grew 24 per cent (The entire 2-wheeler industry had a growth of 13 per cent) from 2,272,129 units to 2,809,878 units during April to September 2016. The current market share of the Honda Two Wheelers in India is 29 per cent. September, 2016 has indeed proved to be a great month for Honda.
5. Hero MotoCorp: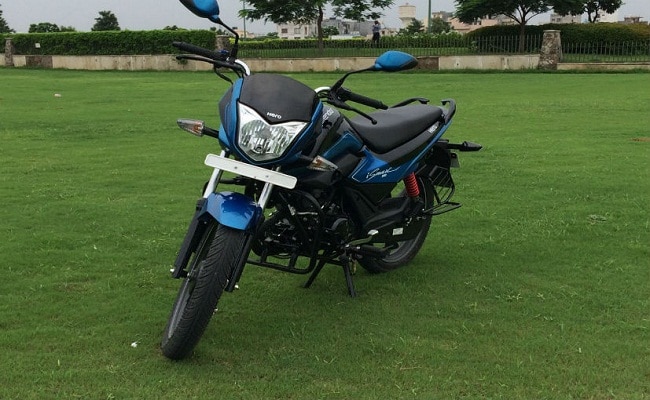 (Hero Splendor iSmart 110)
The tussle between
Hero MotoCorp
and Honda Two Wheelers continues to grow stronger. Hero has clocked its highest ever monthly sales in September 2016 with total of 6, 74,961 units as compared to 6, 06,744 units sold in September 2015, indicating a growth of 11 per cent. In the time period from April 2016 to September 2016, Hero has sold a total of 35, 68,687 units domestically. This has been Hero's best ever performance for the first half of any financial year. Also, this is the second consecutive month where Hero has breached the 6 lakh sales mark. In the month of August 2016, Hero sold 6, 16,424 units. Hero has breached the 6 lakh mark four times in this calendar year. Hero has a market share of 65 per cent in the 100cc segment and 55 per cent in the 125cc segment. The launch of the
Splendor iSmart 110
has had a positive influence on the sales figures as well. Hero sees a bright festive season ahead as far as sales is concerned.
For the latest auto news and reviews, follow CarAndBike on Twitter, Facebook, and subscribe to our YouTube channel.