Royal Enfield
It looks like Royal Enfield was successfully able to negate the impact of demonetisation and the year-end hoodoo of fewer sales by growing 42 per cent over December, 2015. Last year this month, Royal Enfield sold 40,453 units (Domestic+Exports) and in December, 2016, the company sold 57,398 units. Just to compare, the total sales in the month of November, 2016, Royal Enfield sold 57,313 units, 85 units lesser than in December, 2016. This brings in hope for other two-wheeler manufacturers as well.
Vehicle sales
December
Year Till Date
2016
2015
Growth
2016
2015
Growth
Domestic
56,316
40,037
41%
47,7688
3,54,025
35%
Exports
1,082
416
160%
10,574
5,943
78%
Total Business
57,398
40,453
42%
48,8262
3,59,968
36%
Speaking on the good performance, Rudratej Singh, President, Royal Enfield, said "2016 has been a remarkable year for Royal Enfield. In February this year, we launched the Himalayan - purpose built for adventure touring that introduced a whole new category of motorcycles in India. The motorcycle has received encouraging response from our customers across the country and on the back of this confidence we launched the Himalayan outside of India in Australia and Colombia in November 2016. The EU compliant Himalayan with an EFI engine was also showcased at EICMA auto show in Milan, Italy."
"Royal Enfield recently launched its first exclusive store in Australia and first exclusive gear store outside India in Jakarta, Indonesia in December. In India, we continued to strengthen our presence adding 117 dealerships (April to December 2016), taking our total footprint to 642 dealerships across India as on December 2016. Our retail growth is a significant milestone for Royal Enfield and is a testimony of our collective focus and passion to constantly enhance consumer experience. Royal Enfield's simple yet evocative motorcycles have been aspirational yet accessible that provides the pure motorcycling experience to our customers. We have continued to increase our production capacity and we have sold 4,88,262 units for the 9 month period from April to December 2016, growing over 36 per cent over the same period last year. Despite demonetisation, our order books continue to be well ahead of our ever increasing production capacity."
The company recently launched the Redditch range of Classic 350 motorcycles in India as well. Royal Enfield definitely ended 2016 on a high.

Bajaj Auto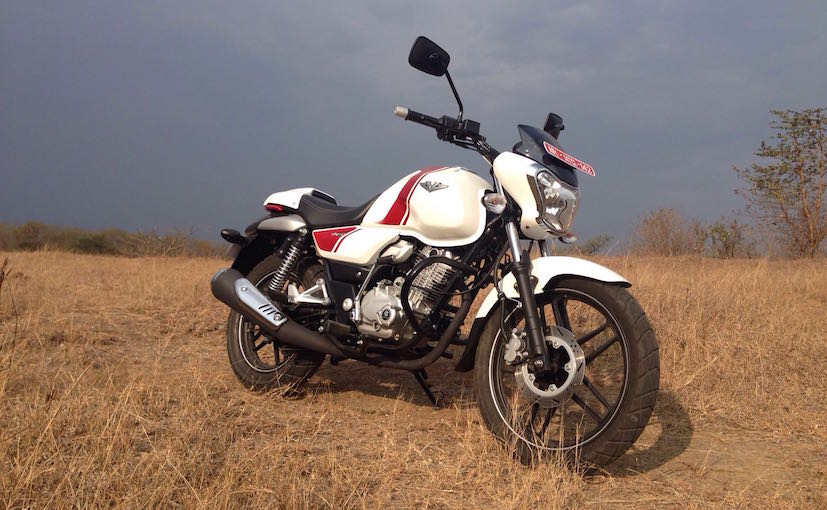 (Bajaj V15)
Bajaj Auto is one of the most dominant market players in the two-wheeler industry in the country. But even it could not shake off the impact of demonetisation and the year-end in the sales for December, 2016. The company sold a total of 2, 47,782 (Domestic+Exports) motorcycle units in December, 2015 as compared to 2, 03,312 units in December, 2016, with a percentage decline of 18 per cent.
The more worrying trend is that Bajaj's CV division saw a severe de-growth of 46 per cent overall. The company sold 41,221 units in December, 2015 as compared to 22,217 units in December, 2016.
Should we combine the overall sales of Bajaj Motorcycles and CVs, the overall units sold in December, 2015 was 2, 89,003 units in comparison to 2, 25,529 units sold in December, 2016. The percentage decline is 22 per cent. Bajaj Auto hasn't released an official statement with regards to the sharp decline in its overall sales (motorcycles and CVs).
Motorcycles sales

December
Year Till Date
2016
2015
Growth
2016
2015
Growth
Domestic
1,06,665

1,20,322

-11%
15,87,852

14,30,175

11%
Exports
96,647

1,27,460

-24%
9,31,063

11,75,558

-21%
Total Business
2,03,312

2,47,782

-18%
25,18,915

26,05,733

-3%
The overall sales figures from other manufacturers are yet to come in and while Royal Enfield and Bajaj Auto have had contrasting fortunes in the month of December, 2016, it remains to be seen how the overall two-wheeler industry fared in December, 2016.
Yamaha Motor India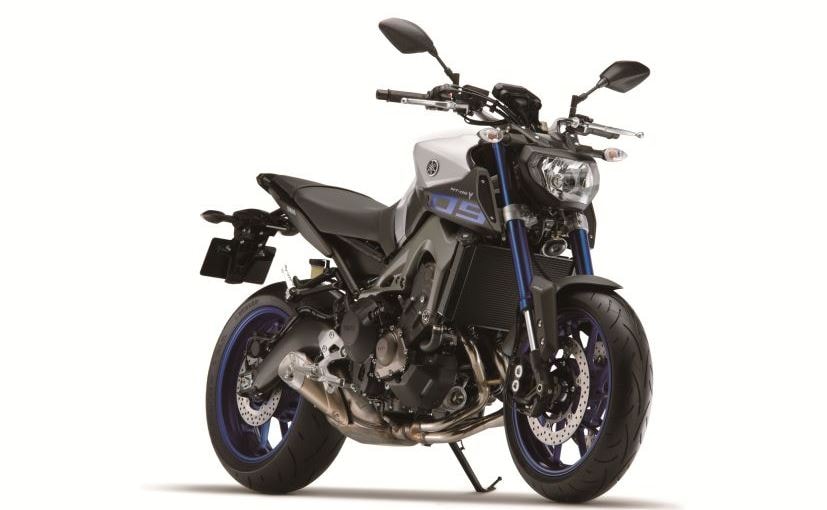 (Yamaha MT-09)
Yamaha
also was successfully able to overcome the impact of demonetisation as its overall December, 2016 sales grew by 28 per cent as it sold 49,775 units as compared to 38,833 units sold in December, 2015. These sales figures include the units sold in Nepal as well.
Looking at its overall sales in the 2016 calendar year, the company sold 7.86 lakh units as compared to 5.94 lakh units in 2015, showing a growth of 32 per cent. This year, Yamaha launched the MT-09 superbike along with Cygnus Ray-ZR and the Yamaha Saluto RX. Yamaha's plan of expanding its customer base in tier-II and tier-III cities has led to its success domestically.
Commenting on the company's sustained growth Roy Kurian, Vice President, Sales & Marketing, Yamaha Motor India Sales Pvt. Ltd. said, "The year 2016 has been a landmark year. Yamaha as a company managed to perform strongly in all aspects and maintained a steady sales growth across the year. This year Yamaha crossed one lakh sales figure first in India consecutively in two months (Sept & Oct). The continuous growth numbers are a sign of Yamaha's robust business plans and strategic customer engagement programs. The New Year holds tremendous opportunity for further growth as Yamaha will enhance its product portfolio with the launch of new and exciting models and will intensify its network expansion plan across the country. As a young brand fostering style and excitement along with innovation, Yamaha will continue to grow with a target of achieving 1 million sales in 2017."

TVS Motor Company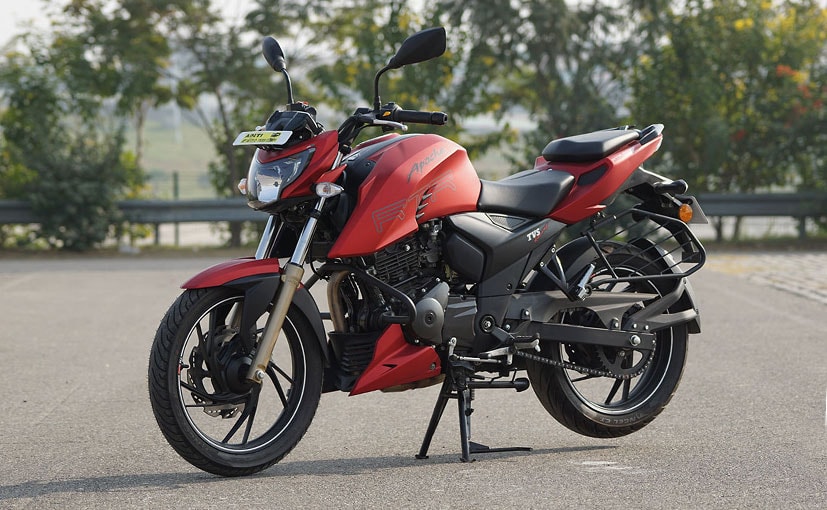 (TVS Apache RTR 200 4V)
Like most other two-wheeler manufacturers, TVS Motor Company took a hit with demonetisation looming large in the month of December, 2016 as well. The manufacturer sold 1, 79,508 units in December,2016 as compared to 1,94,001 units in December,2016. These numbers include exports as well. The domestic sales for the company dropped by almost 9 per cent with it selling 1,53,413 units in December, 2016 to 1,68,160 units in December, 2015.
TVS sold 55,536 scooters in December 2016 as against 65,025 units in December 2015. In comparison, motorcycles recorded sales of 58,189 units in December 2016 as against 71,435 units registered in the month of December 2015.
TVS's total exports registered sales of 30,694 units in the month of December 2016 as against 32,706 units recorded in the month of December 2015. Two-wheeler exports registered sales of 26,095 units in December 2016 as against 25,841 units in December 2015.

Hero MotoCorp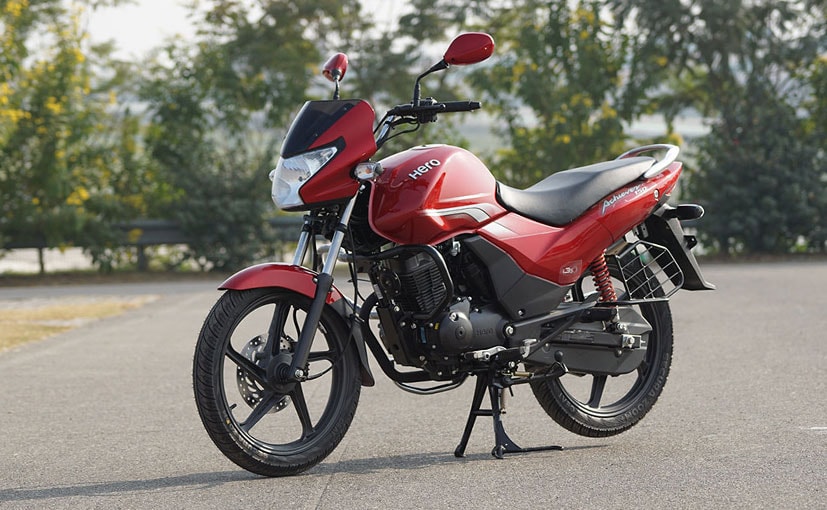 (Hero Achiever 150)
Hero MotoCorp felt the heat of demonetisation as its monthly sales of 3, 30,202 units in December, 2016 was almost 34 per cent lesser than the sales of 4, 99,665 units in the same month last year. Although, not all was gloom and doom as the company recorded its highest ever sales in a calendar year by selling a whopping 67, 62,980 units in 2016, which is a growth of 4.3 per cent over the sales of the previous calendar year where it sold 64, 86,103 units.
The cumulative sales of Hero MotoCorp in FY 2017 (April-December 2016), is 50, 24,129 units.
0 Comments
Although it should be noted that the manufacturing plants of Hero at Gurgaon, Neemrana and Haridwar were closed from December 26th-31st for annual maintenance.
For the latest auto news and reviews, follow CarandBike on Twitter, Facebook, and subscribe to our YouTube channel.