Over 180 riders from different parts of the country - from Odisha, Jharkhand, Bihar, West Bengal, Sikkim, Assam and Meghalaya participated in the Royal Enfield REUnion East which was held in Darjeeling. The REUnion provided an opportunity for Royal Enfield owners to do what they love most - ride out to a scenic location and mingle with like-minded Royal Enfield riders from other parts of the country.
Royal Enfield REUnion East
"This is my first long ride. I'm more of a city rider and I ride to college, and this time, my brother convinced me to come along. It's been a fantastic experience and the best part is meeting new people, meeting people from diverse backgrounds and cultures," said Gayatri Sarma, a medical student from Guwahati.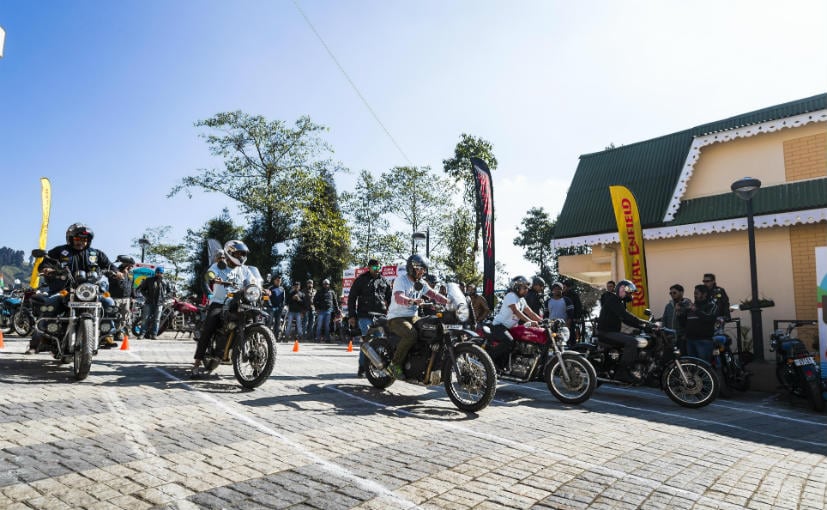 Riders braved the cold temperatures, riding through fog and extreme cold to participate at the REUnion, held on the outskirts of Darjeeling. Thankfully, there was no rain or snow and the days remained sunny providing good riding weather for the riders who kept trickling in to the event venue till late at night on the first day.
"I'm from Odisha, where the minimum temperature is 19 degrees. Here, the maximum temperature is five degrees. It's very, very cold, and a challenge to ride in such conditions," said 18-year-old Dipayan, who rode from Cuttack to participate at the event. The REUnion East is his second long ride after getting a drivers licence, the first being the Royal Enfield Rider Mania in Goa last year.
"Even Ladakh isn't so cold during the day. And there, you are at least mentally prepared for the cold, but here, it's another story altogether. Look at this, past 10 in the morning and there's still frost on the bike," said Bhaskar Gogoi, who rode from Guwahati, Assam, with team members of their riding club, Bulls of Assam.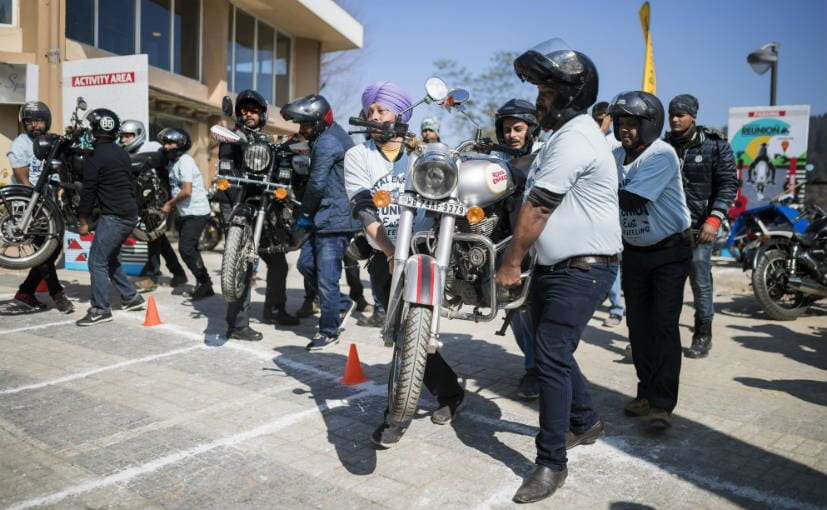 The REUnion East kicked off with a string of events, including Slow Race, Carry Your Bike, Figure It Out, an obstacle course event which saw only two participants cross the finish line. In all, there were enthusiastic participants in each of the events, and it was more about participating in the spirit of the REUnion than winning or losing. Evenings were spent on the dance floor, swinging away to numbers belted out by the DJ and a live performance from a Guwahati-based band Axis which was appreciated by all.
After two days of fun-filled activities, competitions and events, it was time to say goodbye. For the participants, the REUnion provided the perfect opportunity to head out on a long ride to the mountains, meet like-minded people and unwind with friends, both old and new. Most participants agreed the biggest takeaway is the brotherhood and bonhomie shared by riders from across the country and the sense of pride of owning a Royal Enfield motorcycle.
For the latest auto news and reviews, follow CarAndBike on Twitter, Facebook, and subscribe to our YouTube channel.