Royal Enfield has announced big plans for the coming financial year, and this not only includes fresh investment to the tune of ₹ 800 crore, but also to increase the size of its global footprint with new wholly-owned subsidiaries in Indonesia and Thailand. Royal Enfield already has as many as 20 brand stores outside India in cities like Milwaukee, London, Paris, Barcelona, Madrid, Valencia, Bogota, Medellin, Dubai, Jakarta, Bangkok and Melbourne. The next financial year will see Royal Enfield increasing production, as well as strengthen its operations in South East Asia with the new subsidiaries.
"Our demand continues to exceed supply, and we continue to see strong growth from all our markets. Therefore, we have decided to expand our production capacity with the second phase of our Vallam Vadagal plant near Chennai, Tamil Nadu. We will also complete construction of our Technology Centre in Chennai this year, and invest further in the development of new products to meet upcoming regulations and to expand our portfolio for our global markets," said Siddhartha Lal, MD & CEO, Eicher Motors Private Ltd, the parent company of Royal Enfield.
Also Read: Royal Enfield Opens Its First Showroom In Vietnam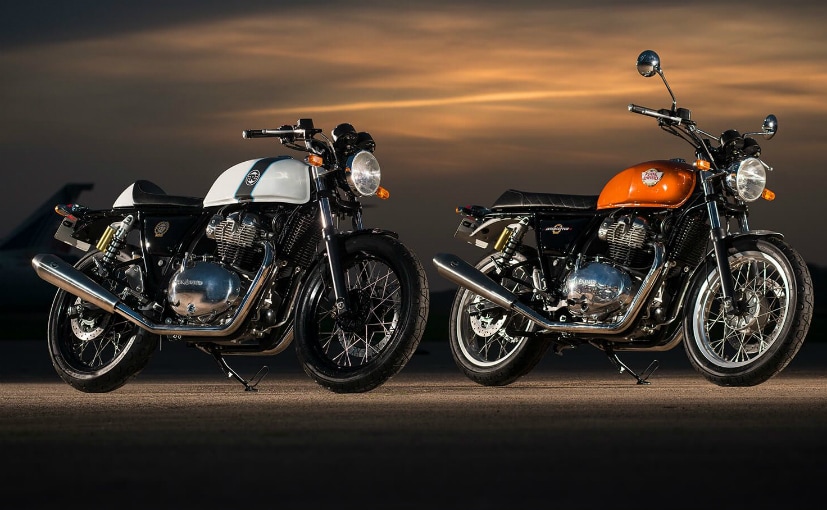 As part of Royal Enfield's strategy to dominate the mid-sized motorcycle segment (250-750 cc) globally, the focus will increasingly be on international markets and increasing exports from India. In the next few years, Royal Enfield will also focus on increasing its presence in the Latin American markets. Royal Enfield currently has motorcycles ranging from 350 cc to 535 cc, and later this year, two completely new motorcycles, the Royal Enfield Interceptor 650 and Royal Enfield Continental GT 650 will be launched, which will be global products. With these two products, Royal Enfield hopes to completely dominate the mid-size motorcycle market, not just in India, but across the world.
"We continue to strengthen our offerings with new models and variants such as the new Thunderbird X, the Classic Gunmetal Grey, Stealth Black and Redditch series, as well as our soon-to-be-introduced Twins. With a wide distribution network in India, a growing international presence and state-of-the-art capabilities in product development, Royal Enfield is well positioned to grow the middleweight motorcycle segment globally," added Siddhartha Lal.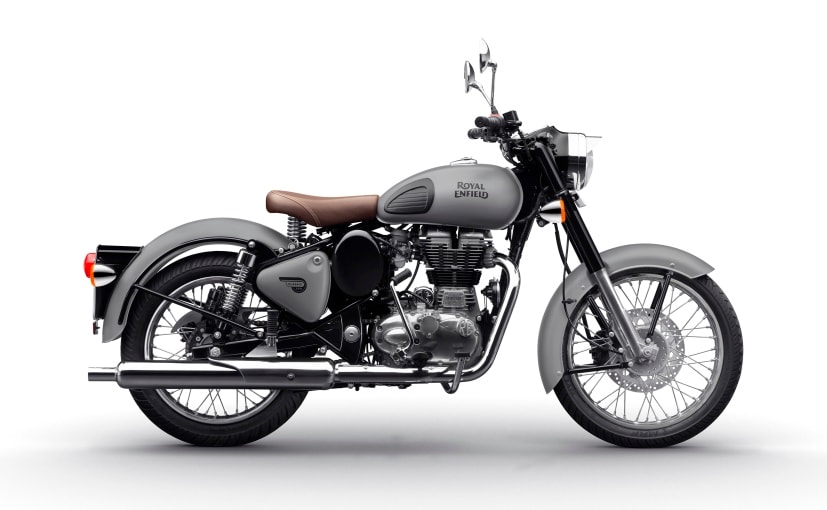 As part of the ₹ 800 crore investment for the 2018-19 financial year, Royal Enfield intends to start construction of Phase 2 of its factory at Vallam Vadagal near Chennai in Tamil Nadu. With the first phase of this factory going fully operational in 2018-19, Royal Enfield will have an annual production capacity of 9.5 lakh motorcycles.
0 Comments
Currently, Royal Enfield sells more than 70,000 motorcycles every year, and in the last financial year (April 2017 - March 2018), Royal Enfield sold more than 8,00,000 motorcycles in the domestic market, with exports accounting for more than 19,000 motorcycles. Clearly, the company believes future growth will depend not only on consolidating the domestic market, but also on increasing exports, and expanding the global footprint is the logical way to go forward, with two new upcoming models with a brand new 650 cc twin engine platform to be introduced soon.
For the latest auto news and reviews, follow CarAndBike on Twitter, Facebook, and subscribe to our YouTube channel.