A prototype of the upcoming Rolls-Royce Cullinan SUV was recently spotted testing and this time around images of the car's cabin have also surfaced online. The all-new SUV, or as the carmaker likes to call it, an all-terrain vehicle, from Rolls-Royce shares a lot its cues with the new-gen Phantom VIII, which we drove just early this month. In fact, the car is based on the same aluminium spaceframe platform a.k.a. the Luxury Architecture, which will eventually also underpin all the other Rolls-Royce cars, as and when their next-gen models will be introduced. Rolls-Royce will officially unveil the production version of the Cullinan sometime next year, possibly in the second half of 2018.
Also Read: Rolls-Royce Cullinan Super Luxury SUV Makes World Debut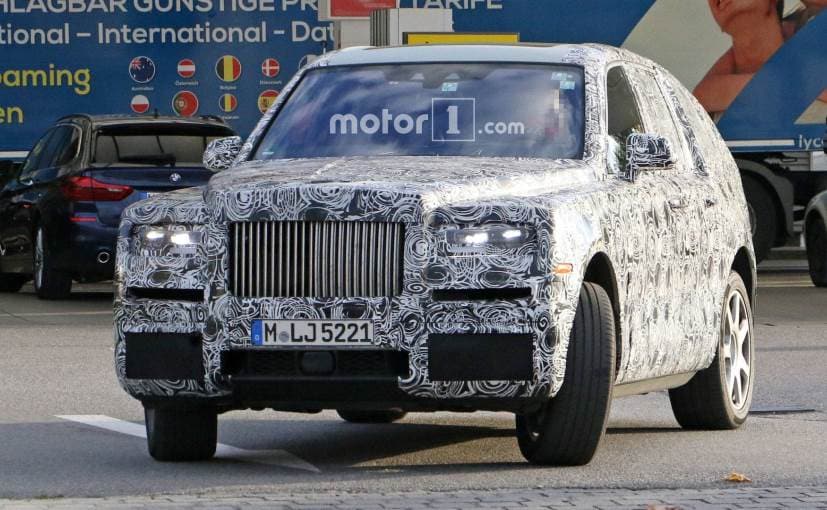 As you can see, the car is still heavily camouflaged and visually there isn't much of difference in appearance compared to the prototype that was revealed last year in December. The latest test mule, however, does appear to come with a different set of alloy wheels, and, of course, there will be lots of other changes beneath all that camouflage. This time we also get to see the rear section of the Cullinan, which actually it the appearance of an SUV. The prototype still doesn't get production taillamps although rear bumper looks pretty much done and also comes with integrated dual exhaust.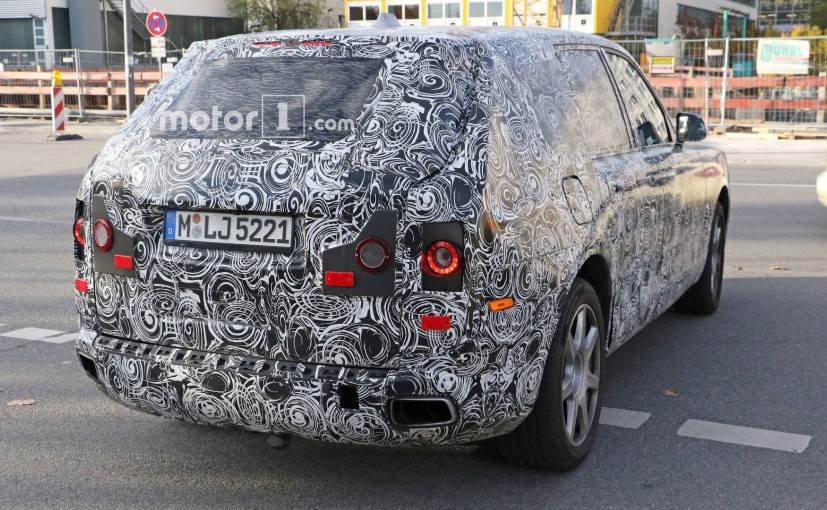 As for the cabin, it's still under development as you can see from all these testing equipment and camouflage. The steering used in the prototype also comes from a BMW, which tells us that there is still a lot of work that is remaining. The instrument cluster looks similar to the one in the new Phantom while the rest of the design looks all-new and more contemporary.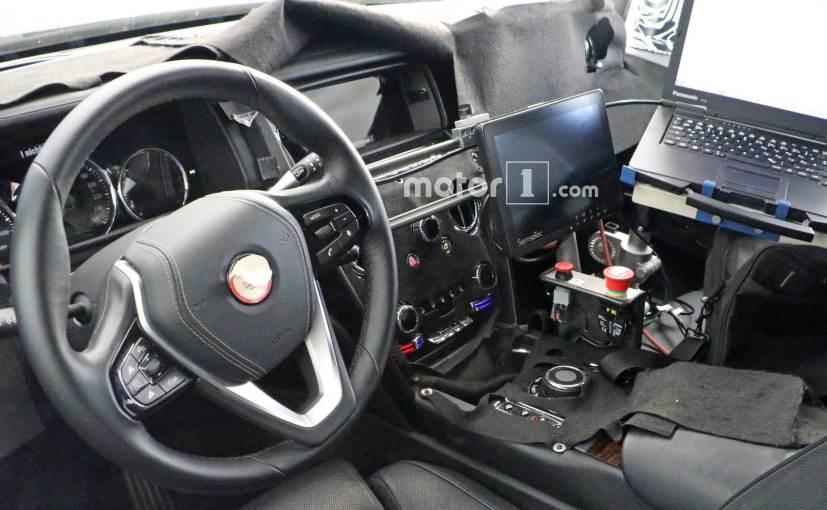 To go with Rolls-Royce's "all-terrain, high-sided vehicle" tag, the Cullinan will be offered with high ground clearance and All-Wheel-Drive, more for performance needs than serious off-roading. Power options will include a revised version of the 6.75-litre V12 engine that is currently doing duty on the Phantom VIII and word is that the carmaker is working on a plug-in hybrid version as well for the future.
0 Comments
Image Courtesy: Motor1
For the latest auto news and reviews, follow CarAndBike on Twitter, Facebook, and subscribe to our YouTube channel.