In what was another major revelation for the automotive industry, Renault Nissan Alliance has announced that it will be launching 10 new cars with autonomous drive technology. The announcement was made at the 2016 Consumer Electronics Show (CES) the car will be launched in the period of next four years by 2020.
According to the Franco-Japanese company's official statement, the entire range of these 10 new cars will be launched in markets like the United States, Europe, Japan and China by 2020. The statement the cars will come with a suite of new connectivity applications that will make it easier for people to stay connected to work, entertainment and social networks. Renault-Nissan Alliance claims that these technologies will be installed in mainstream, mass market cars at affordable prices.
Also Read: Renault Nissan Alliance Rolls Out Its 1 Millionth Car in India, a Nissan Micra
Commenting on their new project, Carlos Ghosn, Chairman and CEO, Renault Nissan Alliance said, "Renault-Nissan Alliance is deeply committed to the twin goals of 'zero emissions and zero fatalities. That's why we are developing autonomous driving and connectivity for mass-market, mainstream vehicles on three continents."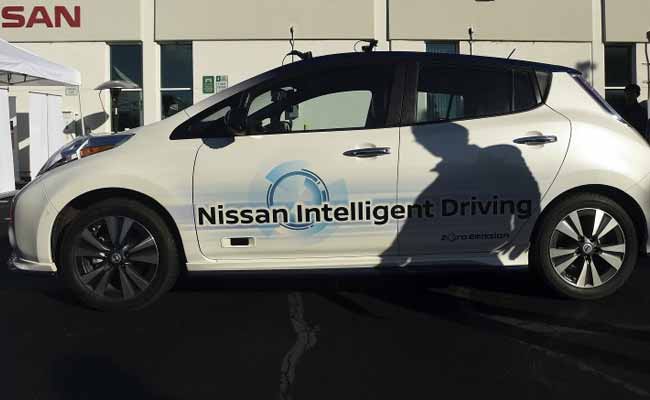 Renault Nissan Alliance pointed out that the company safety and efficiency of their vehicles have extremely increased. In fact, fatal and serious injuries in Nissan vehicles in Japan have decreased 61 per cent in 20 years, whereas fatal and serious injuries in Renault vehicles in France have decreased 80 per cent in last 15 years. Now with increased focus on Autonomous drive technology, the company is expecting to help further reduce driver error, which is responsible for up to 90 percent of all fatalities.
The alliance also revealed a brief plan about some of the technologies they are planning to introduce in next four years. For 2016, Renault Nissan Alliance has planned to introduce vehicle with "Single Lane Control," a feature that will allow cars to drive autonomously on highways and in heavy, stop-and-go traffic. Whereas in next couple of years in 2018, the company will come out with "multiple-lane control," which can autonomously negotiate hazards and change lanes during highway driving. Finally 2020 will see the launch of "intersection autonomy," which can navigate city intersections and heavy urban traffic without driver intervention.
Also Read: Mercedes-Benz E-Class Awarded Test License For Autonomous Driving in Nevada
Additionally the company said that the Alliance will launch a new automotive app for mobile devices later this year which allows remote interaction with your car. As for next year it will launch the first "Alliance Multimedia System," providing new multimedia and navigation features, as well as improved smartphone integration and wireless map updates. In 2018, the Alliance Connectivity & Internet of Things platform will support the new Virtual Personal Assistant feature for individual and business customers.
For the latest auto news and reviews, follow CarAndBike on Twitter, Facebook, and subscribe to our YouTube channel.