It's this question that we hoped would be answered in the negative, but sadly, that's not the case. The Indian-made Renault Kwid was first crash tested in May 2016 and back then it received zero stars. Later in September the same year, it was crash tested again and this time the basic version of the car scored zero stars for adult occupant protection and two stars for child occupant protection. The latest version had the most highly equipped safety levels like an airbag only for the driver and a seatbelt pretensioner for the driver's seat. In India, the Kwid gets an airbag as part of optional equipment and not as standard and the folks at Global NCAP have already raised this issue with Renault-Nissan Global. And there looks to be some headway made in this matter.
David Ward, Secretary General, Global NCAP has been at the forefront of advocating safer cars for India and while there is talk of improving the structural rigidity of the Kwid, there's been no concrete proof as such. However, the Brazilian media has been reporting that the new version, which will be launched in Brazil soon, will see improved safety features as also structural changes. Speaking to carandbike, David Ward said, "It's good news that the Kwid produced in Brazil will see an improvement in quality and safety features. We've been told (by Renault-Nissan) that there will be significant improvements in the body shell of the car, which is encouraging. We just hope that India too goes in this direction soon."
2.97 Lakh *
On Road Price (New Delhi)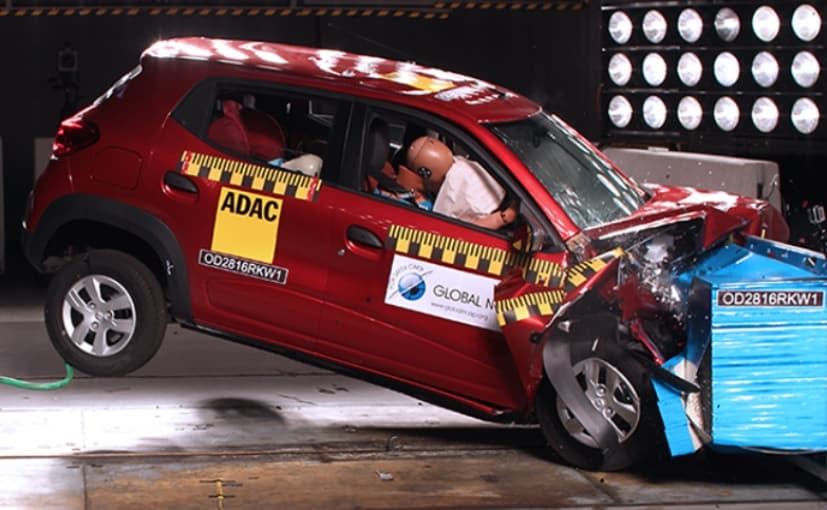 From what has been reported in the Brazilian media, the Renault Kwid built in Brazil will be safer and heavier than the one built in India. It will be 140 kg heavier and that's because the chassis has been strengthened to conform to strict safety and crash protection laws in Brazil. In 2014, the Government of Brazil made it mandatory for all passenger vehicles to be equipped with dual front airbags and ABS. The Renault Technology Americas (RTA) has worked extensively on the Brazilian-spec Kwid so as to help it meet the stringent Latin NCAP crash test regulations.
The Kwid will also see a number of active safety features like ISOFIX child seat anchor points, four airbags and ABS, all of which might be offered as standard equipment. At 840 kgs, now, the Kwid built in Brazil is expected to perform better in crash tests.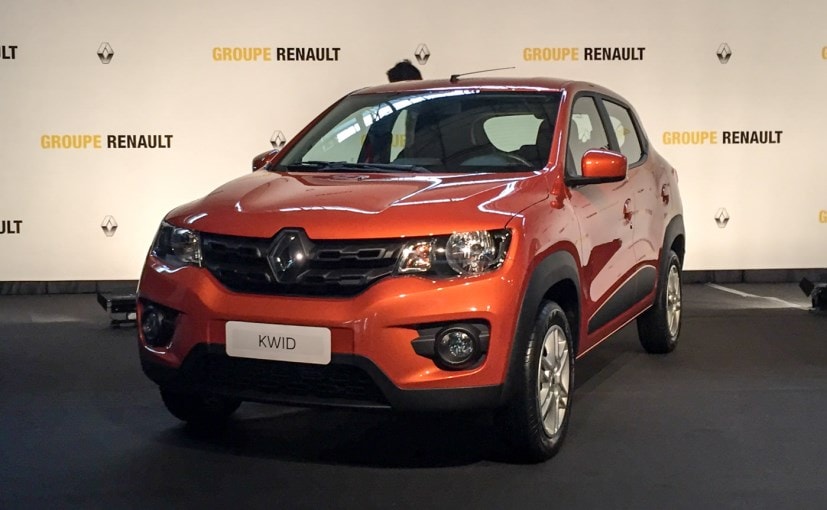 We got a chance to talk with Alejandro Furas, Technical Director, Global NCAP, and he said, "All the changes that we've heard and talked about on the Kwid, right from the weight to even the structural changes, all of this has come to us from the media and not the company. All the company announced was that there'll be 4 airbags and ABS will be standard. There has been a slight delay in the launch of the vehicle in Brazil. Earlier, it was to take place in July, but now it has been moved to September or even October, which is why we are anticipating that that Renault has certainly worked or is still working on the car. All we are hoping is for the car to be safer than before. We will land our hands on the car soon, so we'll surely get to know the result."
0 Comments
With India adopting new safety regulations from 1st October 2017, we hope to see an improvement in the quality of cars produced and sold in India. David Ward says, "All we want is equality in the quality of cars sold in all markets. The cars should be safe for everyone and not just one or two markets and that's all we ask for from the manufacturer."
For the latest auto news and reviews, follow CarAndBike on Twitter, Facebook, and subscribe to our YouTube channel.