Renault has unveiled a new concept based on the Duster SUV christened the Renault Duster Extreme Concept. This one came in addition to the new Renault Kwid Outsider Concept that the carmaker unveiled in Brazil. This new iteration of the company's popular compact SUV has been developed by Renault Design Latin America or RADL, the company's design centre based in Sao Paulo, Brazil.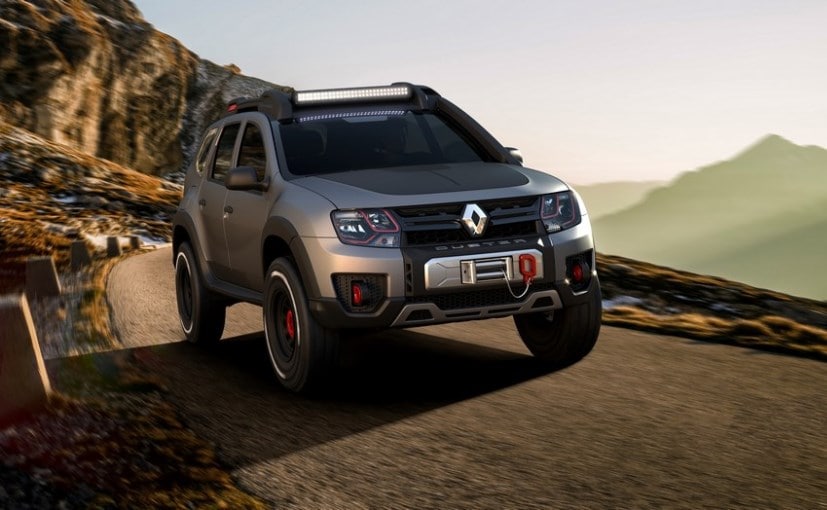 The new Duster Extreme, as the name and photos suggest, gives us a glimpse of a fully-equipped all-terrain Duster SUV. The concept model comes fitted with several sports utility materials, equipment and high-performance accessories suited for extreme off-road conditions. The concept comes equipped with features like all-terrain tyres, towing hook, high beam LED lights, snorkel, LED headlamps, high ground clearance, both front and rear skid plates, and plastic cladded roof rails among others. The interior is finished in black and has red accents on various elements, "EXTREME" lettering on the dashboard and "4WD" lettering on the steering wheel.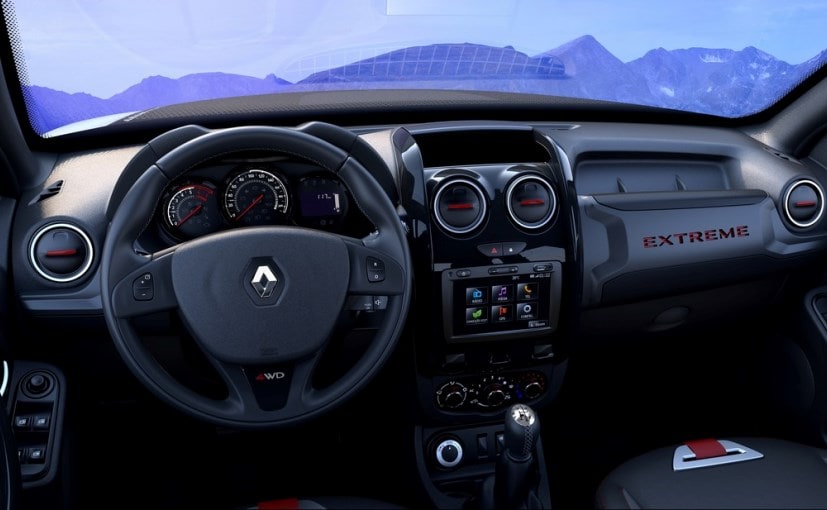 While Renault has introduced a couple of special edition models in India like the Duster Explorer Edition, which were or are themed on the off-road character of the SUV, they were in no sense a real off-road machine. The new Duster Extreme, on the other hand, does look like one. Considering how popular off-roaders and performance UVs are in the Latin American market, there is a possibility that Renault might come out with the production version soon. That said we do not expect to see the model in India anytime soon.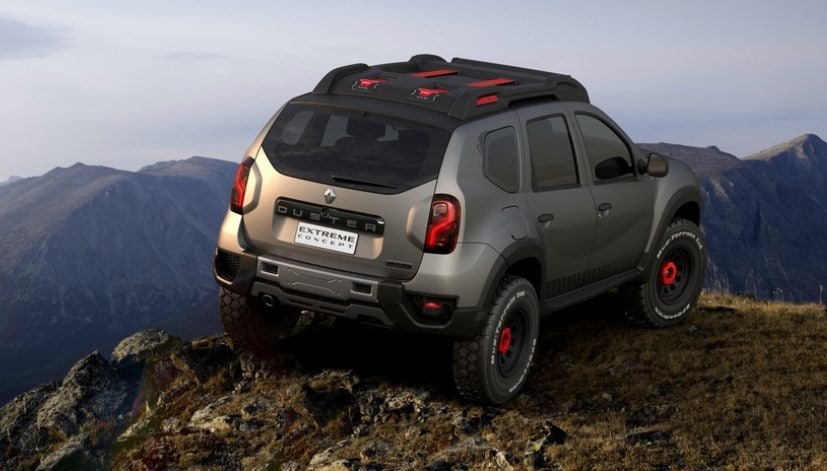 The new Duster Extreme is based on the Duster 2.0-litre version with all-wheel-drive. The four-cylinder flex-fuel engine produces 143bhp and comes mated to a 6-speed manual transmission. Interestingly the cabin image of this concept model suggests that the SUV will get a 5-speed manual transmission.
For the latest auto news and reviews, follow CarAndBike on Twitter, Facebook, and subscribe to our YouTube channel.