Raksha Bandhan is one of the most important days for most Indian families. Keeping with tradition, Raksha Bandhan is the one day every year when brothers and sisters re-strengthen their bond of protecting one another. Now usually, the sister ties the brother a rakhi on the wrist and in return gets a box of chocolates, some money or maybe a small gift. But what if you, as a brother, are feeling generous and wants to gift your sister a brand new car! Well, here are some cool options that could consider which in turn would most certainly make your sister a very happy person!
Mini Cooper S Convertible
Price: Rs 34.90 lakh (ex-showroom)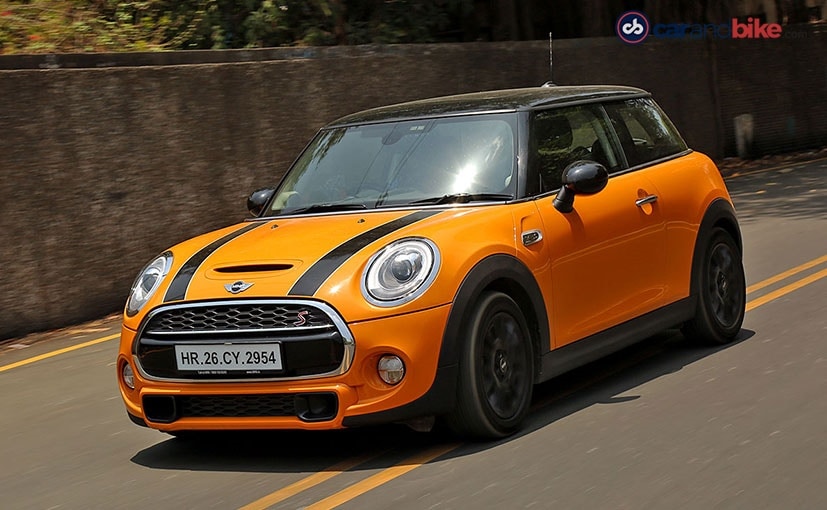 The MINI Cooper Convertible S is possibly one of the coolest cars out there
Lets start with possibly one of the coolest cars you can buy in India today, the
Mini Cooper S
Convertible. Not only does the current generation Mini convertible get the nicer and more powerful 2-litre petrol engine that makes 198 bhp, it also gets a traditional canvas droptop! And in our opinion, that is how all convertible cars should be! The Cooper S convertible is also infinitely customisable with a wide array of exterior colours and graphics and cool interior materials and colours. You could even an optional denim interior package or a bright coloured leather package. And yes, it does (sort-of) seat four people, which would allow your sister to take her best friends out of that spin around town!

Tata Nano AMT
Price: Rs 3.28 lakh (ex-showroom)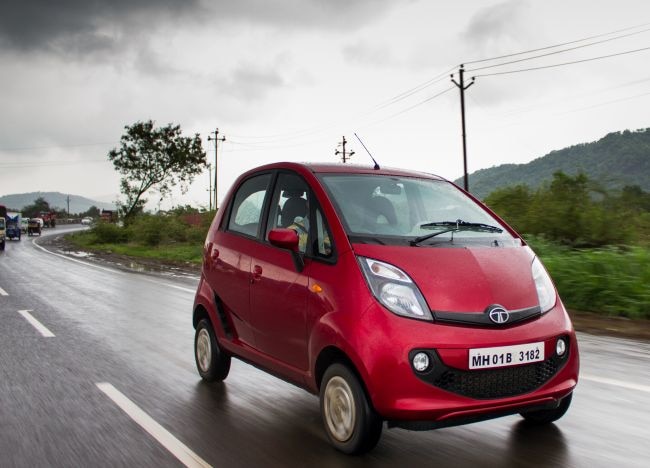 The Tata Nano with the AMT is a practical option
The Tata Nano might be looked down upon in some circles but most people still do find the entry level hatchback to be a cute car! The
Tata Nano
AMT is possibly the best Nano yet and in all honesty, is what the Nano should have always been! You get power steering, an automatic gearbox a really spacious and a nice interior with a music player and two speakers. You even get a high driving position that helps you with visibility and the best turning circle of any car in India which makes it incredibly easy to park. The Nano might be a cheap car to buy but is certainly not a 'cheap' car in general and we still hold it in high regard as one of the best city cars you can buy today. And we are sure your sister would love one too – especially since, as we mentioned earlier, most people still do find it to be very cute!
Maruti Suzuki Vitara Brezza
Price: Rs 8.13-11.13 lakh (ex-showroom)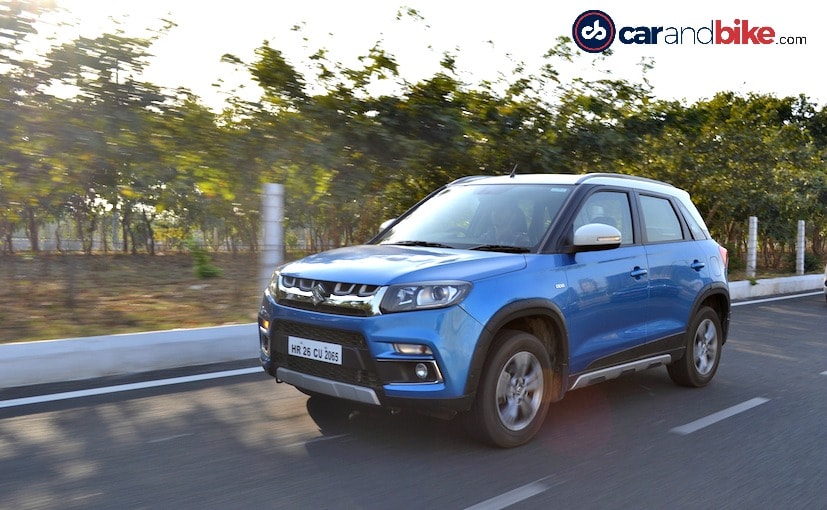 The Maruti Suzuki Vitara Brezza comes packed with features
The
Maruti Suzuki Vitara Brezza
is one of the most popular cars in the country today. The subcompact SUV design with the level of customisation that the iCreate program from Maruti Suzuki offers is unmatched, which is why it has been so popular with both male and female audiences. The new Vitara Brezza is also well equipped with the likes of a touchscreen and navigation, Apple CarPlay and Bluetooth telephony. But more importantly, it is easy to drive, easy to maintain and is very fuel efficient making it one of the most sensible offerings in the Indian market today. Essentially, if it is a thoughtful and sensible car that you want to gift your sister, this would possibly be it!

Hyundai i20
Price: Rs 5.83-8.8 lakh (ex-showroom)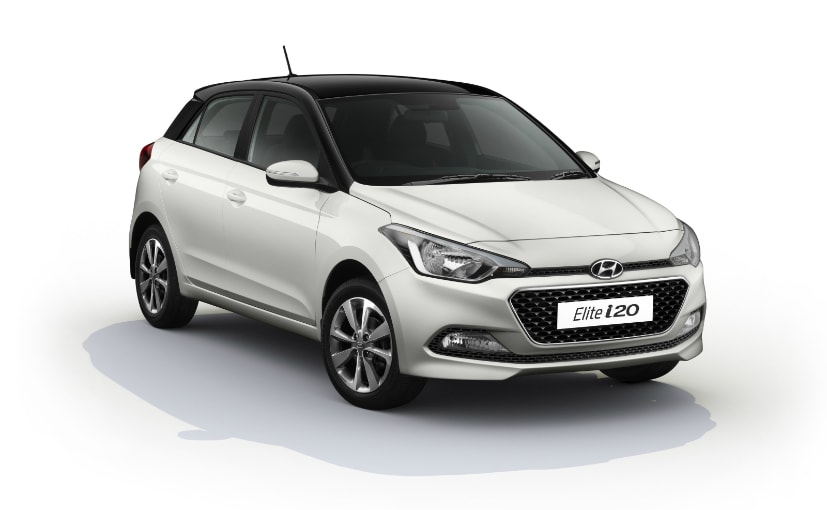 The Hyundai i20 is easy to drive and is big on boot space too
From one sensible car to another! The
Hyundai i20
single handedly resurrected the premium hatchback segment in India and gave way to the likes of the
Maruti Suzuki Baleno
too. The i20 was recently refreshed and now comes with the likes of a two tone paint job, Apple CarPlay and Android Auto. Also, considering the fact the Hyundai i20 gets an automatic version in the petrol engine makes it an even more enticing proposition. The i20 also has another trick up its sleeve – it is supremely easy to drive! With its light steering and light clutch, the i20 is one of those few cars that does not make you feel tired after driving it across distances. And it comes with a reverse parking camera that has movable grids which makes it an absolute dawdle to park. Easily a car that any sister would be happy to drive!

Jeep Compass
Price: Rs 14.95-20.65 lakh (ex-showroom)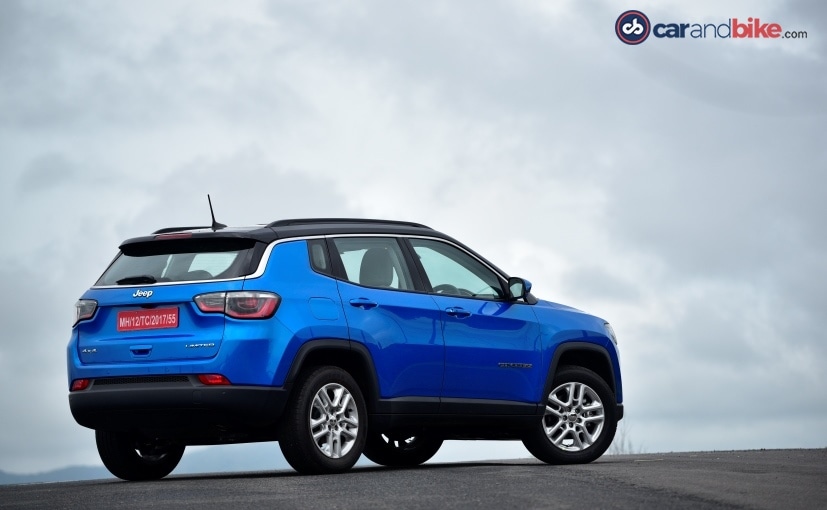 The Jeep Compass is handsome and very affordable too
The
Jeep Compass
has created quite a storm in India with its extremely competitive price point! The Compass gets petrol and diesel engines with the former getting an automatic gearbox. The diesel also gets an optional 4x4 variant. The Jeep Compass also brings a legendary brand into a more affordable territory in terms of mass market buying patterns but most importantly, it looks cool! The Compass is very typically Jeep with its aggressive styling and would be perfect if your sister has a bit of an adventurous streak! The Compass is also safe, spacious and gets a well made interior with leather seats. It also gets the latest in connectivity like Apple CarPlay and Android Auto. And to top it all off, the Compass gets the kind of road presence which will make sure no one messes with her on the street!
0 Comments
For the latest auto news and reviews, follow CarandBike on Twitter, Facebook, and subscribe to our YouTube channel.