The Porsche 911 GT2 RS is the flagship of the 911 range and is the most hardcore, track-focused variant of the thoroughbred sportscar. With a limited production run and huge demand globally, the GT2 RS has been one of the most sought after cars in the 911 range and a few months ago we exclusively broke the news about the sportscar coming to India. And now even more details have been announced. The Porsche 911 GT2 RS will be launched in India on July 10, 2018 in Mumbai and will have an expected price tag around of Rs 4 Crore (ex-showroom) without options.
Also Read: Porsche 911 GT2 RS Launched In India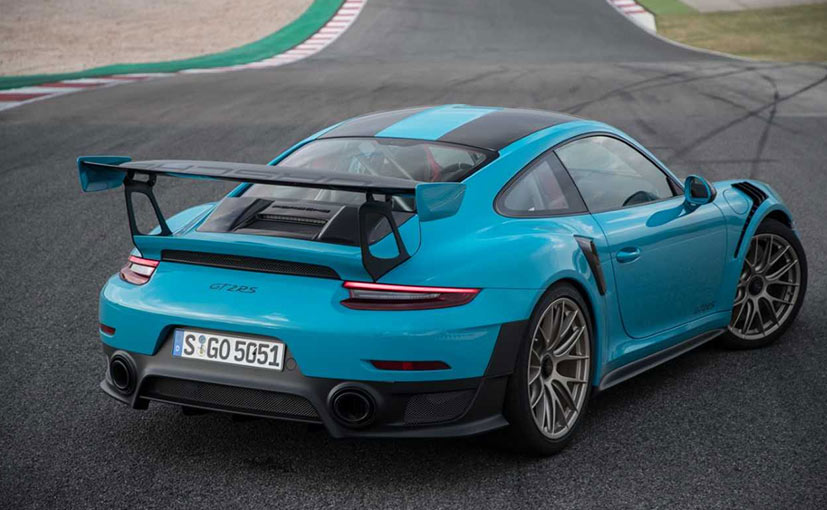 India has received an allocation of more than one car for the GT2 RS and Porsche sources say that the number of serious queries for the car far outnumbered the number of allocations given by the Stuttgart based sportscar manufacturer. The GT2 RS comes with a legendary history and this is the second generation. The first gen was known to be a handful and a half and demanded respect from its drivers with the infamous 'widow maker' nickname.
Also Read: Porsche 911 GT2 RS Launch - Live Updates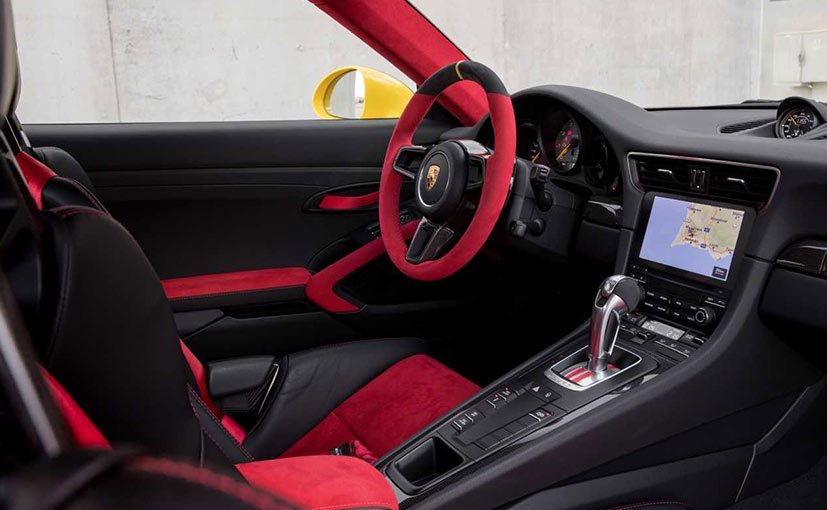 The Porsche 911 GT2 RS is powered by a twin-turbocharged flat-6 engine mated to a PDK 7-speed gearbox and gets rear wheel drive unlike the 911 Turbo/Turbo S that gets all-wheel-drive. The engine makes 686 bhp of peak power and 750 Nm of peak torque getting it from 0-100 kmph in 2.8-seconds and on to a top speed of 340 kmph. The Porsche 911 GT2 RS is also the king of the Nurburgring when it comes to rear wheel drive cars holding the current record at 6:47.3 around the famous race track.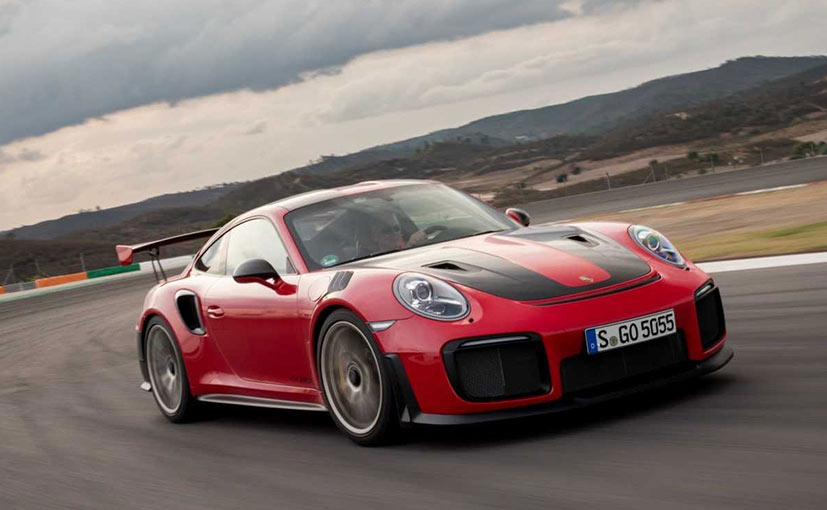 0 Comments
The 911 GT2 RS is offered in a standard and a Weissach package that offers more customisation, more carbon fibre and more standardised parts. The GT2 RS also gets the PTS or Porsche Paint To Sample which will allow customers to paint their 911s in any shade they want at a cost. It is unclear whether the Indian allocated cars will get either the Weissach package or PTS options.
For the latest auto news and reviews, follow CarandBike on Twitter, Facebook, and subscribe to our YouTube channel.