The Paris Motor Show is certainly one of the key global automobile showcases, and yet this year I fear it was more evident than ever how Motor Shows are losing steam - and perhaps more so in the case of Paris. A shrunken show with some key players missing may not be cause for cheer, but luckily some products still gave us some excitement. Here are my top picks from the ongoing Mondial de l'Automobile!
1. The top spot for me - without a doubt - goes to the BMW X2 concept. It marks the long awaited arrival of a smart, compact urban crossover from BMW.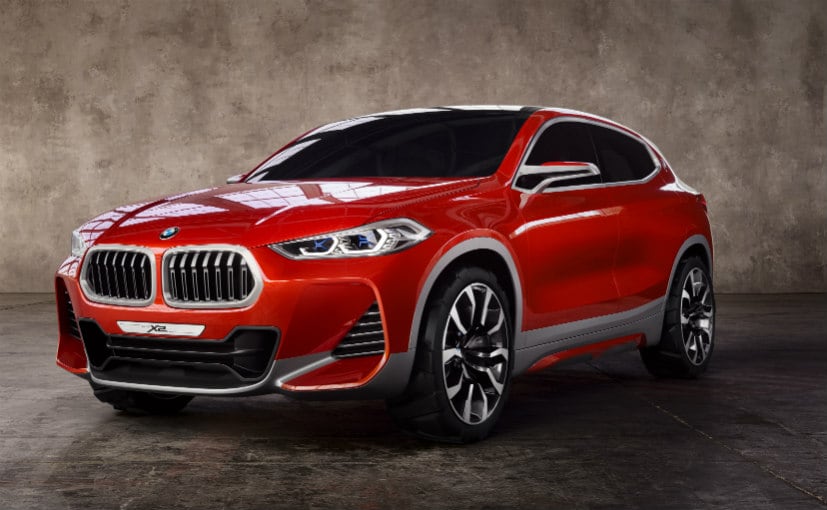 BMW X2 Concept
The Bavarian giant promises a production model in 2018, and says it will likely sport a similar curvy design, low slung coupé-like proportions and a new signature 'X' lighting detail in the headlamp finished in blue that may be adopted by all the X models in BMW's SUV range. India will likely get this car too to compete with the Audi Q2 and a possible GLA-Coupé!
But I am allowing a tie at the top, as along with a new car a new technology also deserves our attention. Renault-Nissan is putting a big cat amongst the diesel pigeons with its new VC-T engine. Debuting under the Infiniti brand, the new variable compression engine may undermine the efficiency and torque that diesel engine lovers have often touted as a clear advantage over petrol.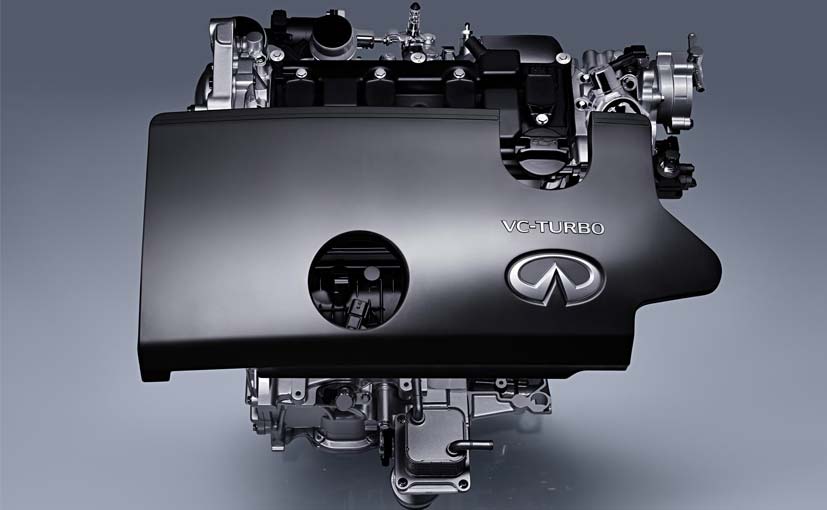 Infiniti VC-T petrol engine
The revolutionary 2.0 turbo VC-T petrol is a world-first. It changes the volume of the combustion chamber between the top and bottom piston positions. This allows for varying compression ratios that can range from 8:1 to 14:1. The lower ratio gives you more power, and the higher one allows for better efficiency. Renault and Nissan will likely adopt this tech too - sooner than later.
2. The Audi Q5 in its 2nd generation get ambitious on both performance and technology, even as it underwhelms on design.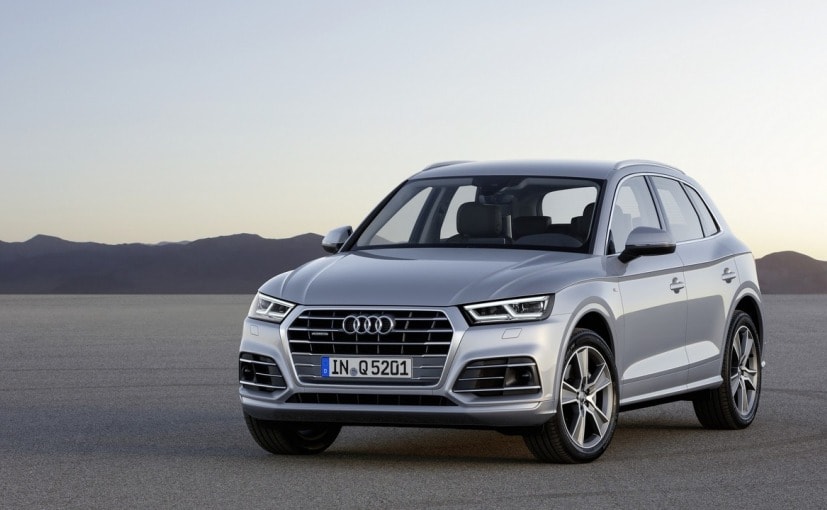 New-Gen Audi Q5
The car looks more like a significant facelift than a new gen, but as you look past the evolutionary design, the sportier stance, modern headlamps and bold grille do come to the fore. We get the car a lot later than Europe sadly, so expect an India unveil possibly at the 2018 Auto Expo.
3. The 5th generation Land Rover Discovery gets more luxurious and intentionally premium - even as it maintains the promise of also being a rugged and capable off-roader.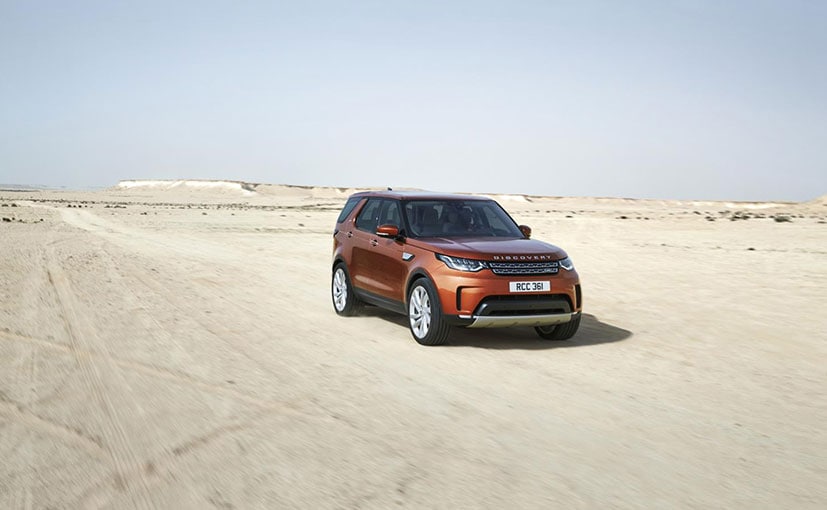 New Land Rover Discovery
The new Disco carries only the stepped roof and an asymmetrical design on the tailgate as carryovers from previous Discoveries. It otherwise makes a significant departure on looks in a bid to attract new (conquest) buyers says the company. Do I love the looks? Not as much the previous Disco's but I will reserve final judgment until I drive the car - which I hope will be soon!
4. The Generation EQ boldly proclaims what is likely to be a sub-brand at Mercedes-Benz.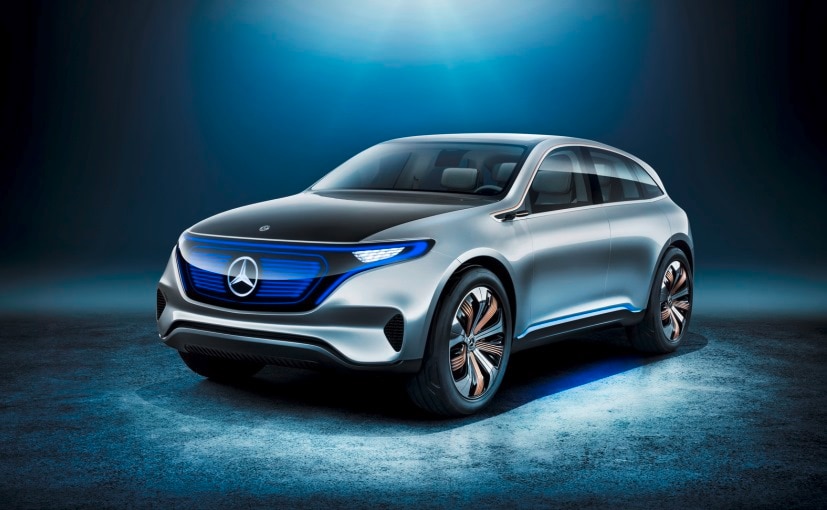 Mercedes Generation EQ
Possibly called Mercedes-EQ or just EQ, the future range (pun-intended!) will basically squarely take on Tesla and BMWi in the EV (electric vehicle) space and Google or Apple in the AV (autonomous vehicle) area. The concept shown at Paris is a 4WD SUV/crossover that also signals future styling for the next generations of the GLA/GLC.
5. Hyundai's new 3rd generation i30 may have way more to do with the European market than ours (or any other) frankly.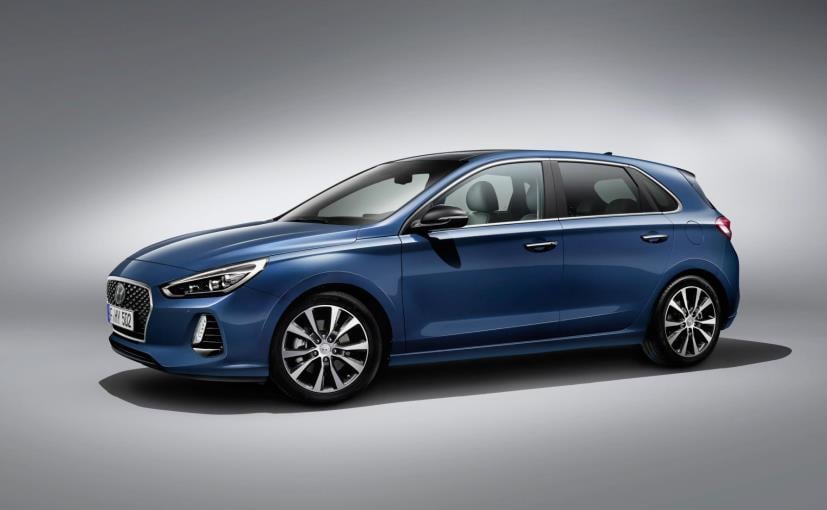 Hyundai i30
But this is the kind of segment I believe that will become relevant to us sooner than later. More people in India appreciate the value of a truly premium hatch and would look to graduate from an i20 or Polo to a larger, better appointed and higher performance hatchback - rather than a compact or midsize sedan or SUV. The i30 has been shown with the 1.4-litre and 1.0-litre petrol engines while there's also the 1.6-litre diesel which would be a worthy addition to Hyundai's India line-up especially as in-house rival Kia steps on to our shores relatively soon.
6. It is that same realm the Nissan seems to be aiming at as the new 5th generation Micra gets bigger, larger and way more premium. Driver aids like Lane Departure Warning, Parking Assist and Emergency Braking coupled with personalisation/customisation options make the new Micra seem like a major step-up from the downsized and economical positioning of the previous gen that was made in India.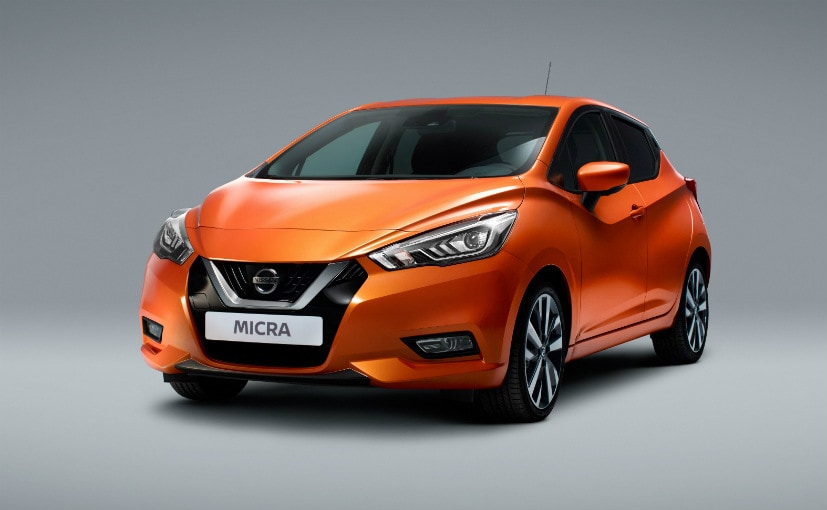 New-Gen Nissan Micra
The new car will be made by alliance partner Renault at its Flins plant outside Paris, and will largely focus on Europe alone. So for now the sad news is the Micra nameplate will not get its latest rendition in India in the short-term. But I can still hope, can't I?
7. The Trezor concept from Laurens van den Ackar almost promises the completion of the bold design shift we have seen at Renault the past 4-5 years.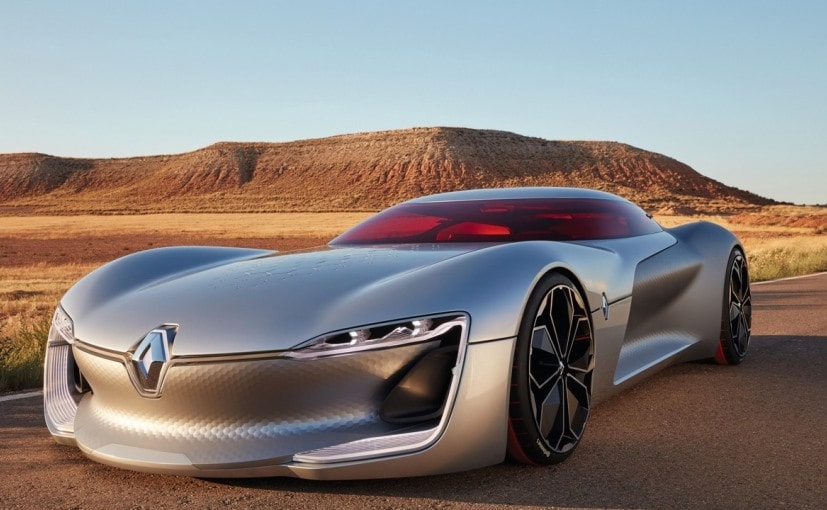 Renault Trezor Concept
The Trezor in fact points to the next iteration and future of that design movement. The car itself has carbon fibre bodywork and uses an electric drivetrain powering the rear wheels, punching 345 bhp and 380 Nm torque.
8. The new i10 in Europe is the mid-cycle facelift that was due, and that we too shall get soon enough. Yes we call the car the Grand i10 of course since the previous gen car still sells alongside it in our market.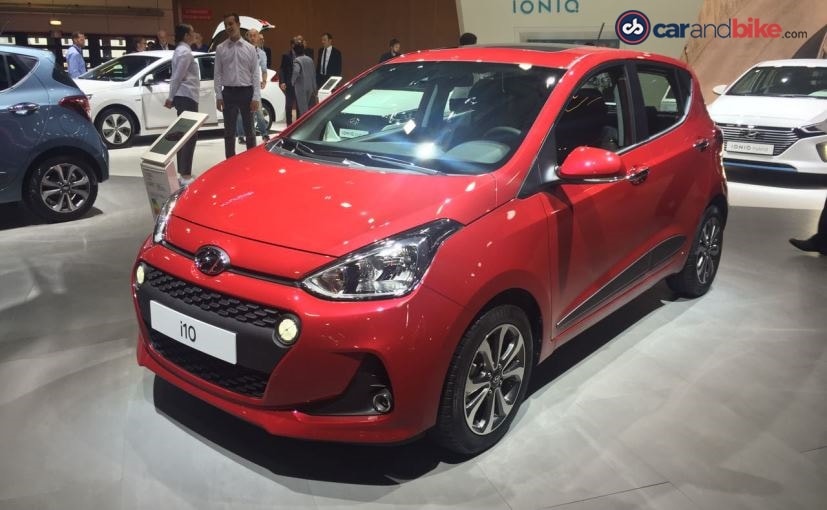 New Hyundai i10
Round fogs front and back, new daytime running lights, a bolder 'cascading' grille and an updated interior are what you can expect to see. The car is also now more modern with Apple CarPlay and better connectivity interfaces now adding to its appeal for younger/family buyers.
9. The rather exaggerated attempt to go more SUV is very in your face on the facelifted Suzuki S-Cross. The car has also been raised 15mm so that the low-slung downwards-pointing face now sits up.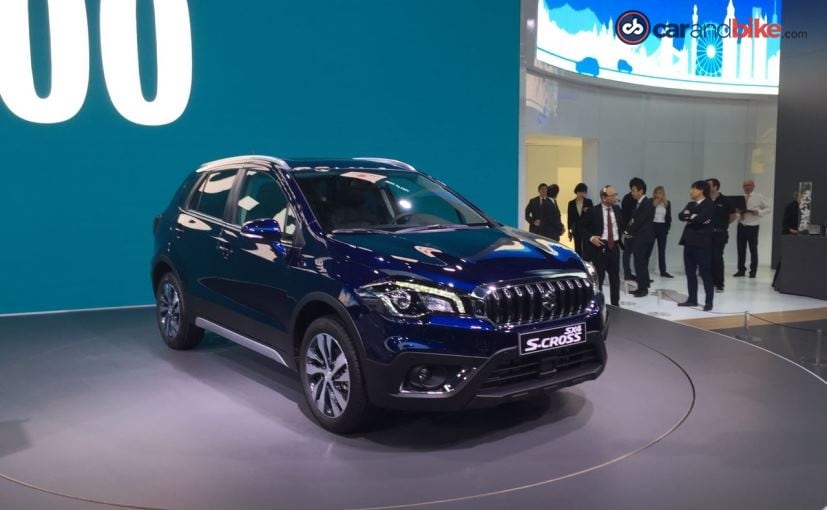 Suzuki S-Cross Facelift
I have to say the grille looks very overdone but otherwise the S-Cross certainly looks more compact SUV now and less crossover. Trouble for Maruti-Suzuki would be how to transition when it went out of its way screaming new segment creation as India's first crossover when the S-Cross arrived! We will get the facelift soon enough of course.
10. The Mahindra-owned Korean chaebol SsangYong has shown the next generation of its flagship SUV - Rexton as a concept in Paris. Why? No idea! Especially since the LIV-2 looks very production ready.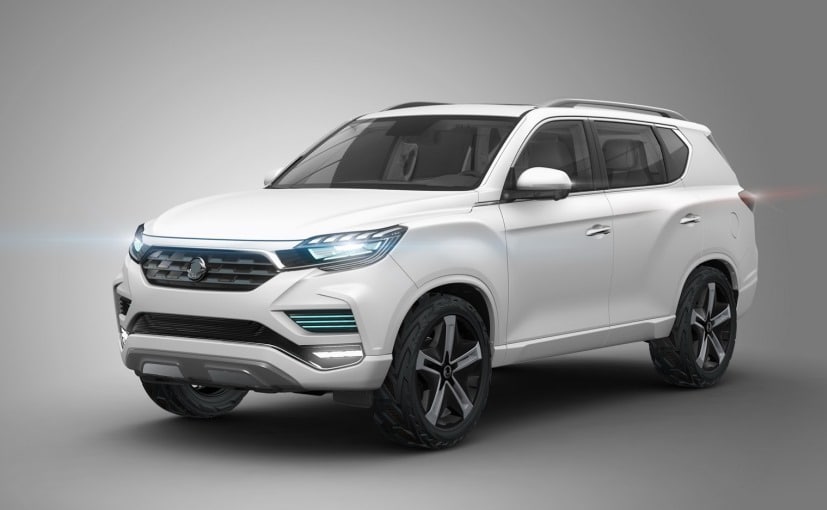 Ssangyong LIV-2 Concept
0 Comments
The car is expected in showrooms in Europe by April anyway - further adding to the inexplicable move. 2.2 diesel and 2.0 petrol will be the engine options offered. Officially M&M says the new Rexton won't come to India, but we have it on good authority it will - just not in a hurry!

For More From The Motor Show, Go To Our Complete Coverage of Paris 2016.
For the latest auto news and reviews, follow CarAndBike on Twitter, Facebook, and subscribe to our YouTube channel.