Audi's current third generation A8 has been on sale globally since 2009 and finally we'll have the 4th generation hitting the markets soon. The new-gen A8 (D5) will make its first appearance on the 11th of July 2017 at the Audi Summit in Barcelona, Spain. Of course it'll make its global premiere at the 2017 Frankfurt Motor Show. Rupert Stradler, Chairman, Audi said that the A8 will be a "completely new operating concept - generously dimensioned and intuitive"
As far as design is concerned, the new A8 will get its chiselled look from the Audi Prologue Concept. Audi's MLB Evo platform will help in making the new A8 lighter than its predecessor and also more compatible with alternative powertrains. The car will also come equipped with the most advanced autonomous driving system to come from Ingolstadt, but the entire functionality will not be available immediately after the launch as the current legislation is not ready for it. Rupert Stadler, however, said that "as soon as legislation is passed in our core markets allowing highly automated driving on the highway, and when that is legally safe, we will offer the new key technology in the A8."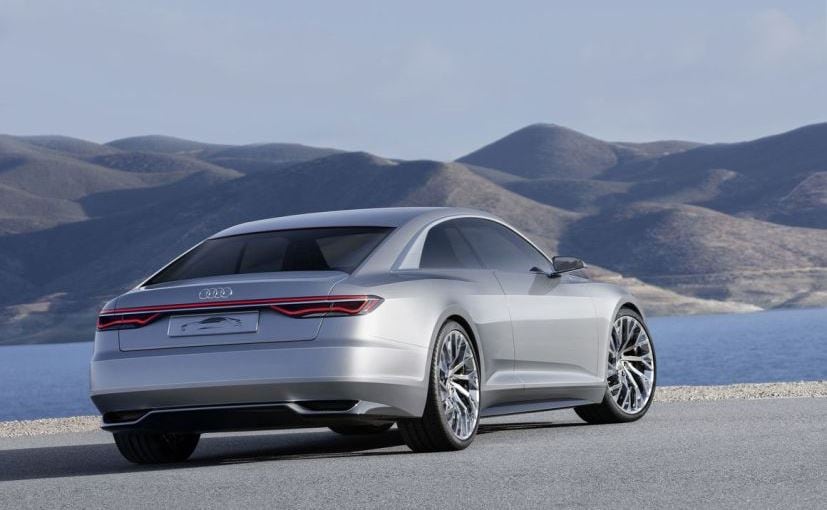 The new-gen A8 will borrow design cues from the Prologue Concept car
Beside the changes in design to the exterior, the cabin too will see a host of changes and this includes plenty of autonomous features such as an updated version of the Traffic Jam Assist, which works at speeds of up to 60 km/h during heavy traffic conditions without any input from the driver. It'll also come with the second generation of Audi's virtual cockpit and in fact, it'll be the first car from the Audi stable to get it.
As for powertrain options, the 2018 Audi A8 is expected to get the company's latest 6.0- litre, W12, Bi-Turbo engine churning out about 600bhp and a peak torque of 900Nm, which currently does duty on the newly launched Bentley Bentayga. In India though, we expect Audi's new flagship car to be launched towards the end of 2018. Once launched the car will go up against the likes of the new BMW 7 Series and the Mercedes-Benz S-Class.
For the latest auto news and reviews, follow CarAndBike on Twitter, Facebook, and subscribe to our YouTube channel.