The Volvo XC40 has been launched in India at a stunning introductory price of ₹ 39.9 lakh (ex-showroom, India). It is the smallest SUV offering from Volvo globally and completes Volvo's SUV line-up as well. Built on the CMA platform, the XC40 is already causing a global buzz with over 80,000 units already booked across the world. The XC40 looks like a million bucks, has tonnes of features and creature comfort, gets a class-leading diesel engine which makes 187 bhp and 400 Nm and finally, it is priced rather attractively as well.
Also Read: Volvo XC40 Launched In India At A Price Of ₹ 39.9 Lakh
There are no doubt about Volvos and their sheer bulletproof build, their durability. But with the launch of the XC40, a question arises for prospective Volvo owners. Would it make sense to buy a brand new XC40 or maybe look at buying a used XC60? Would it be a good idea to even think in that direction? We try and break this down for you.
Also Read: Volvo XC40: All You Need To Know
Pricing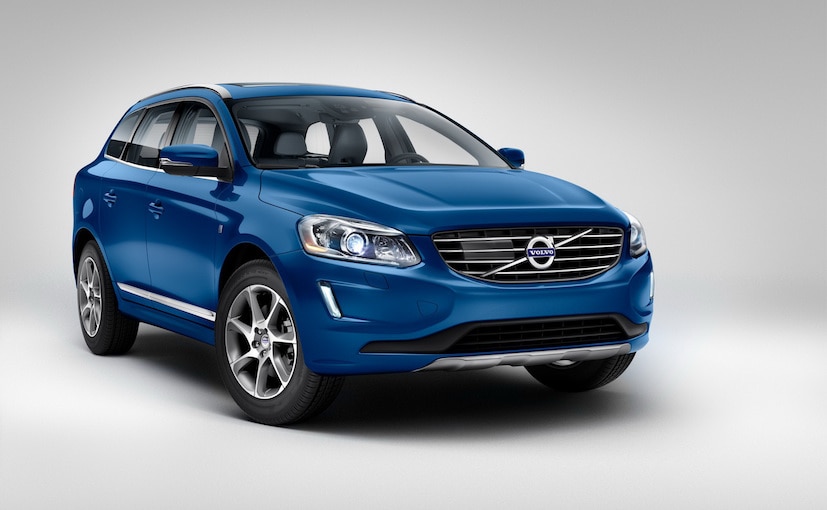 (The old-generation Volvo XC60 still is a good-looking car, but pales in comparison to the XC40)
Now, the first question that will come to any prospective Volvo SUV buyer's mind is the price. We already mentioned that the Volvo XC40 has an introductory price of ₹ 39.9 lakh and we stress on the word 'introductory' because after the first batch of cars sell out, the prices are going to shoot up by a fair bit. On the other hand, it would surprise you to know that a 2013 model of the old-generation Volvo XC60 (The generation right before the current model) is going for ₹ 22 lakh. Yes! We believe this got you interested, but hold on!
Also Read: Volvo XC40 vs Rivals: Comparison Review
| Old-Gen Volvo XC60 | Price | Registration |
| --- | --- | --- |
| 2011 XC60 D4 Summum | ₹ 19 Lakh | Delhi |
| 2013 XC60 D5 Kinetic | ₹ 22 Lakh | Mumbai |
| 2015 XC60 D5 Inscription | ₹ 36 Lakh | Delhi |
| 2017 XC60 D4 Kinetic | NA | NA |
So, if you refer to the table above, it should give you a slight idea of the prevailing prices of the old-generation XC60 SUV. A 2013 mid-spec XC60 with a D5 diesel engine in its Kinetic trim costs about ₹ 22 lakh in the used car market. Similarly, a top-spec XC60 D5 Inscription is going for ₹ 36 lakh. So, it would be safe to say that if you look at buying a used Volvo XC60, it will end up costing less than a brand new XC40 and by fair margin.
Also Read: Volvo XC40: Key Features Explained
Features
(The Volvo XC40 has a much better looking interior than the old XC60)
Needless to say, the new XC40 looks much better, has a bunch more features and in all probability, offers better fuel efficiency as well. There is a 9-inch Sensus touchscreen system which takes care of all in-car functions. There are hardly any buttons on the dashboard. Plus, you have a Harman Kardon 600 watt sound system along with 13 speakers and sub-woofers. Then, there is a panoramic sunroof, electric tailgate, loads of storage spaces and so on and so forth. We haven't even got to the safety features which include 7 airbags, ABS and a whole lot of radar based driver assistance systems.
Also Read: Volvo XC40 India Review
In comparison, the old-gen XC60 will probably not have most of the features mentioned above, save for the airbags and ABS and it sure had a Harman Kardon system though.
Why buy either?
(The Volvo XC40 is proper value-for money buy at its current price of ₹ 39.9 lakh)
0 Comments
Well, it is pretty simple actually! We will always suggest you to go buy a new car as much as possible. This means that our choice between the two would be the newly launched Volvo XC40. But in case you are one of those rare breed of people, who are looking to buy a Volvo SUV but do not quite have ₹ 40 lakh in your kitty, then a used Volvo XC60 does make sense. But make sure that you get the used Volvo XC60 checked thoroughly at an authorised Volvo service centre for any signs of neglect or damage. Rest, we will always recommend you to buy a new car instead of a used model. Even if it means reconsidering your choices and going for a less expensive model.
For the latest auto news and reviews, follow CarAndBike on Twitter, Facebook, and subscribe to our YouTube channel.