Suzuki has released a teaser video which suggests that a Suzuki GSX-R1000-based model which revives the Katana brand, may be unveiled at the Intermot show next month. The teaser video however doesn't even show any motorcycle, and instead shows glimpses of a swordsmith at work, forging a blade. And the only model with a name which is close to a sword from Suzuki is the Katana, and we have reason to believe that this is indeed a teaser for the new Suzuki Katana.
Also Read: Suzuki Trademarks Katana Name
There have been murmurs about a new Katana being on the way for quite sometime now. In 2014, Suzuki filed a trademark with the European Intellectual Property Office for an updated Katana logo for use on a new motorcycle model. For the next three years, there's been no news of any 'new Katana' until earlier this year, when Suzuki once again filed for a trademark application logo. But this time it was with the US Patent and Trademark Office. A few months later, Suzuki once again filed the logo, both in the US and Europe, expanding the use of the logo to other products, such as jackets, and key chains, suggesting a range of merchandise and apparel under the same brand.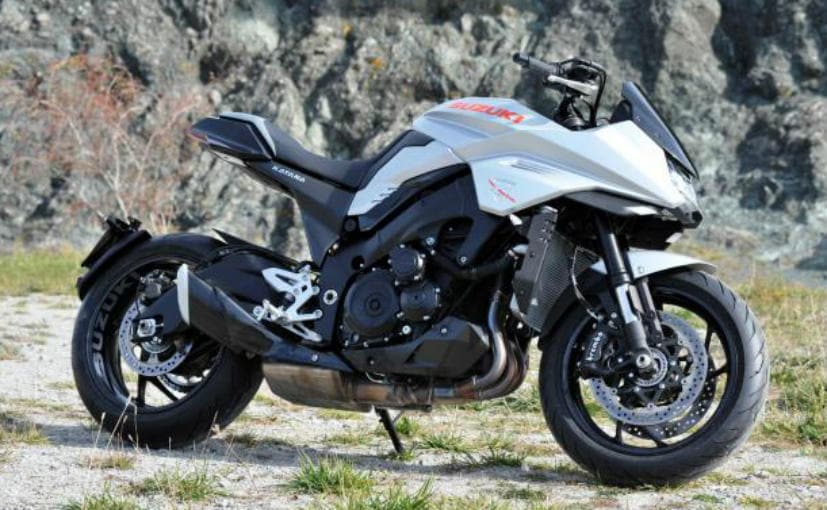 Also Read: Suzuki Katana Concept Unveiled
So far, there's no word on what the new Suzuki Katana will look like. For those who came in late, the Katana was first designed in 1979 by Target Design of Germany for Suzuki. The name was used for a range of Suzuki's sport touring motorcycles from 1981 to 2006. Suzuki produced 550 cc, 650 cc, 750 cc and 1100 cc models of the Katana, of which the Katana 1100 was the most popular, and Suzuki even claimed the 1980 Katana to be the fastest production motorcycle in the world.
0 Comments
There was a concept showcased at last year's EICMA show called the Katana 3.0. But that was not an official design, and was commissioned by Italian publication Motociclismo.it, and was based on the Suzuki GSX-S1000. Another theory is that the new production version Katana may be based on Suzuki's turbocharged Recursion concept. Suzuki has been working on a turbocharged project for a few years now, and the new Katana could well be that model. The secret will be revealed with a series of teaser videos, culminating in the official unveil on October 2, at the Intermot show in Cologne, Germany.
For the latest auto news and reviews, follow CarandBike on Twitter, Facebook, and subscribe to our YouTube channel.