It was a matter of time before the inevitable announcement came from JLR. Yes the C-X17 concept that was shown at the 2013 Frankfurt Motor Show will now be produced as the new model line from Jaguar - F-Pace. Hmmm that name will take some getting used to.
But it draws on the company's heritage and lineage. The name F-Pace comes from the relation to the F-Type and also Jaguar founder William Lyon's adage of grace, pace and space in a car! The 5-seater crossover will be built on Jaguar's aluminium architecture, and will use a new suspension system that the company has been developing.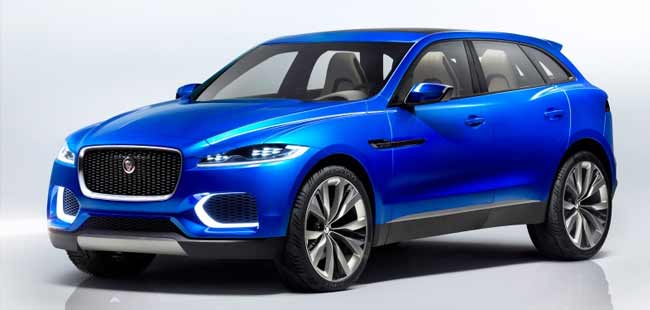 Pic: Jaguar C-X17 SUV Concept
It will borrow the XE's All-Surface Progress Control or ASPC which is low speed cruise control system that helps in low-traction situations. So this is not a rebadged Land Rover! And more of a Jaguar then. Well the proof will be in the driving of it - which I cannot wait to do frankly.
The car will draw on the concept for its proportions, looks and overall attributes. It is a Jaguar and so good looks will be key. The company has only released the teaser image with the rear badge for now, but yes expect it to look and lot like the C-X17!
The F-Pace will go on sale in 2016, and is expected to sport multiple engine options - including the new Ingenium range of engines that will go on-stream later this year. The company has announced the F-Pace at the North American International Auto Show in Detroit, which is where I suspect a production model will likely debut next year too, as the US market will be crucial for this model.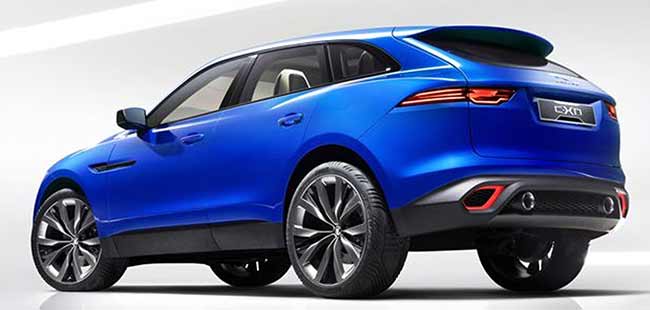 Pic: Jaguar C-X17 SUV Concept
The F-PACE will be manufactured in Solihull, UK. And so JLR has also announced 1300 additional jobs being created to support the new model line. Jaguar Land Rover is now at its most successful ever. In 2014 JLR sold 462,678 units, up 9% over 2013. Jaguar accounts for 81,570 units - which is it's strongest full year performance in nearly a decade.
For the latest auto news and reviews, follow CarAndBike on Twitter, Facebook, and subscribe to our YouTube channel.