Porsche is all set to launch the next-generation 911 Cabriolet soon. The prototype has been spotted testing in Europe and features a few updates as well. Firstly, the front end gets thin LED strips along the bottom of the round headlamps. Also, the fenders are slightly more curved than usual. The rear sees a spoiler across the breadth of the car and the tail lamps look to be inspired by the Porsche Mission E. The tail lamps are wrap-around though it cannot be seen here, thanks to a concealing panel.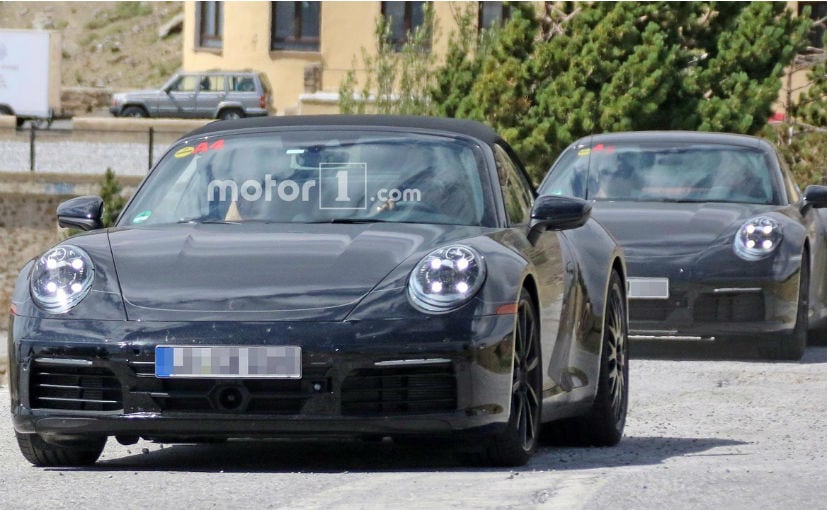 (New-gen Porsche 911 Cabriolet)
We believe that there are two models of the 911 Cabriolet being developed. One will be the regular Carrera and the other could be the more powerful Carrera S. The Carrera will have dual exhaust tips on extreme ends of the rear of the car. While the Carrera S will have two single exhaust tips which will be in the centre. The new models will have the same turbocharged engines seen on the current models which are the 3.0-litre flat six motor, making 370 bhp and the more powerful engine could be a new 4.2-litre naturally aspirated flat six motor that makes close to 570 bhp.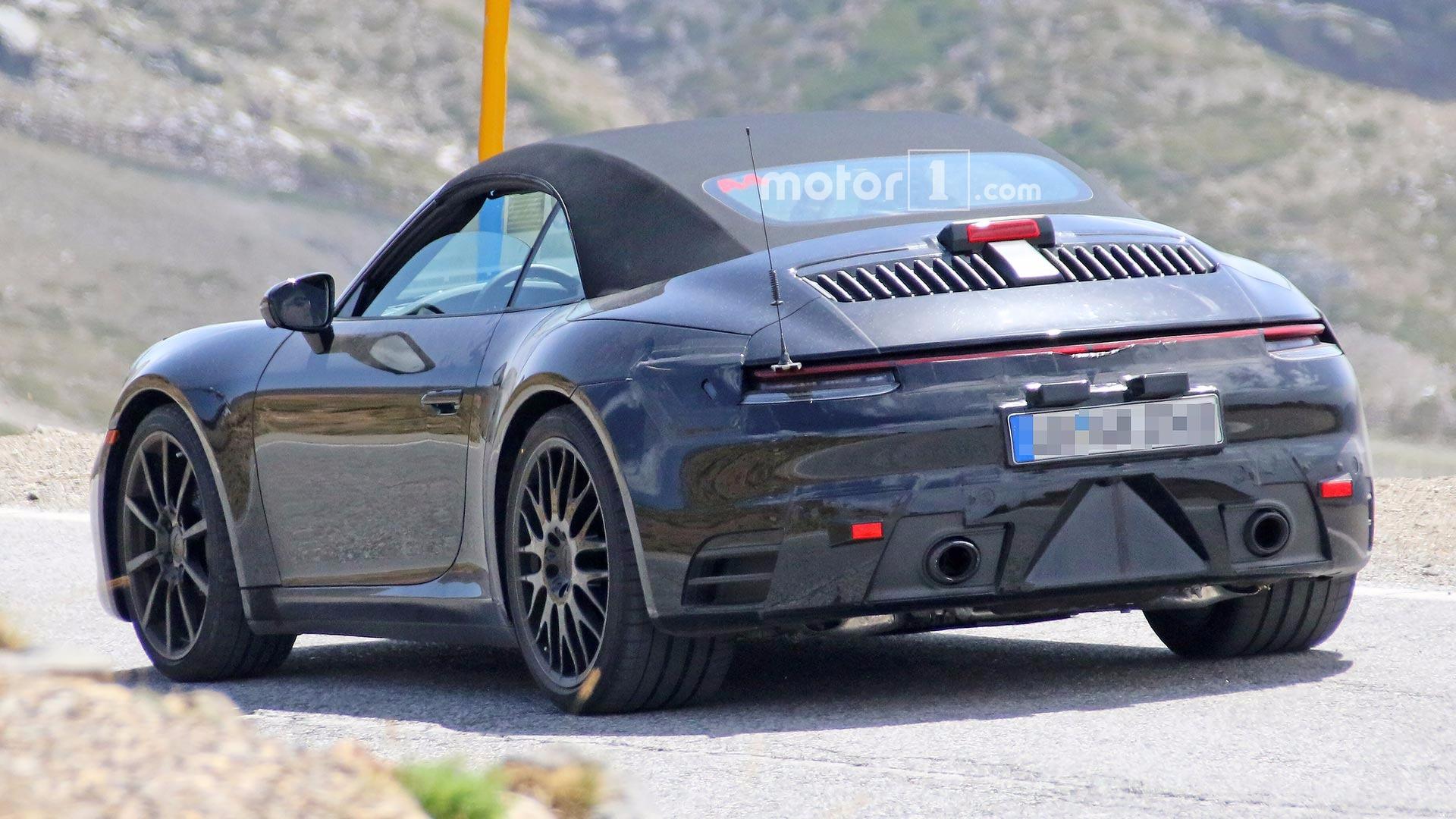 (New-gen Porsche 911 Cabriolet)
0 Comments
The new 911 Carrera should make it to the roads by the middle of 2018. But before that happens, we believe that Porsche is readying one more variant of the current-generation 911 before it is phased out. The variant could be a refreshed version of the 911 GT3 ₹ We shall have to wait and watch for that.
Source: Motor1.com
For the latest auto news and reviews, follow CarAndBike on Twitter, Facebook, and subscribe to our YouTube channel.