Mini Cooper has revealed its two contenders for the upcoming 2018 Dakar Rally. The first one is the Mini John Cooper Works Rally, which is an AWD vehicle and the second is the Mini John Cooper Works Buggy, which is a RWD vehicle. These two vehicles from Mini will be tackling the dreaded Dakara Rally. The 2018 Dakar will be the 40th edition of the rally and begins on 6th January, 2018 from Lima in Peru and ends on 20th January in Cordoba, Argentina. The Dakar Rally is one of the toughest motorsport event across the globe and the participants have to cover over 9,000 kilometres across the toughest of terrains, ranging from deserts, to salt flats, to high altitude areas and what not!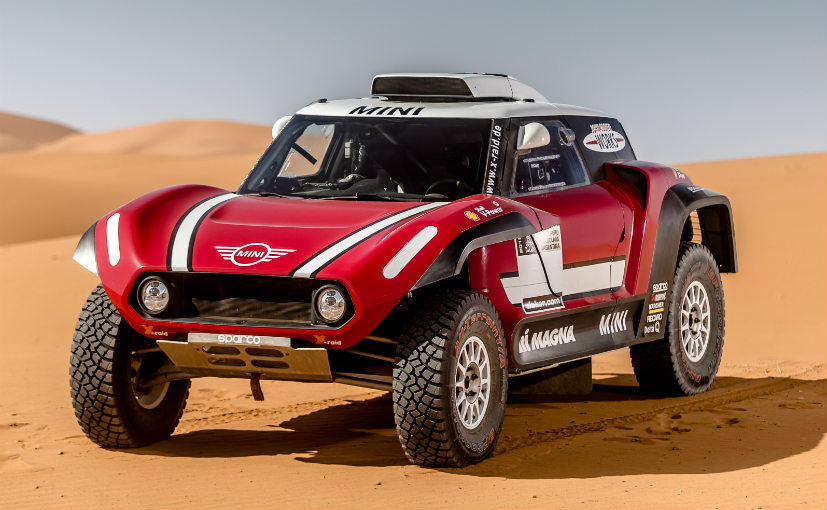 (2018 Dakar Mini John Cooper Works Buggy)
This is the first time that Mini Cooper will be entering the Dakar Rally with two different setups, the AWD and the RWD. Mini Cooper and X-Raid have won four consecutive Dakar Rallies from 2012 to 2015. The reason for including a buggy with a RWD was because this year, the Dakar Rally rules give certain advantages to two-wheel drive cars.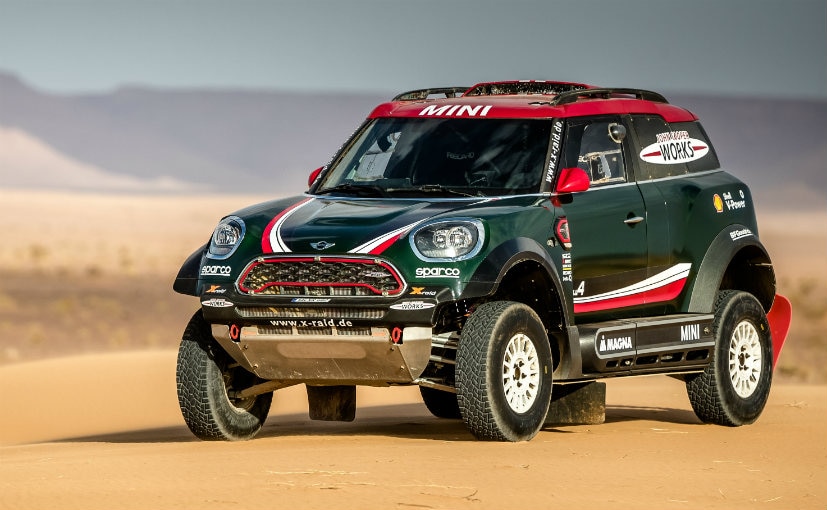 (2018 Dakar Mini John Cooper Works Rally)
"With these two cars we have the most powerful MINI family that ever raced at the Dakar Rally", said Sebastian Mackensen, Senior Vice President of MINI, at the presentation in Paris.
The Mini John Cooper Works Buggy gets a 3.0-litre in-line six diesel engine and which makes 335 bhp and a max torque of a monstrous 800 Nm. The transmission, drivetrain and the turbos have been designed from the scratch. The buggy gets a specially designed tubular steel frame and a body that is made of carbon fibre re-inforced plastic (CFRP) and Kevlar.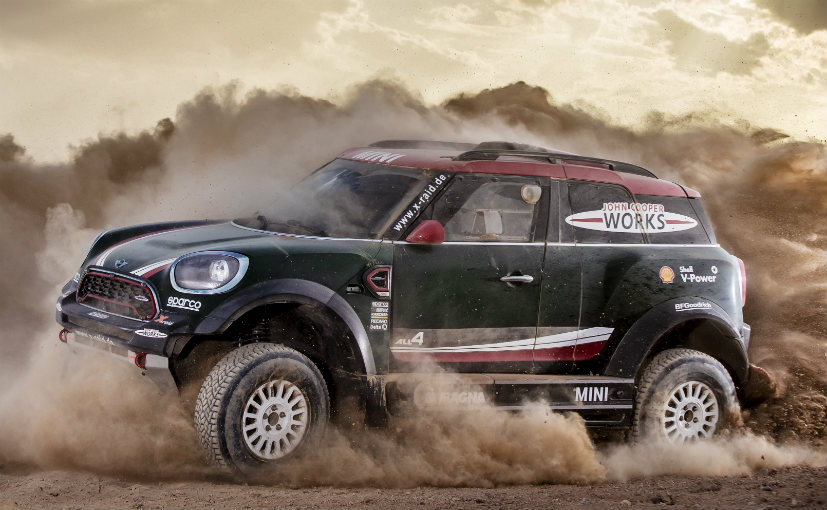 (2018 Dakar Mini John Cooper Works Rally)
0 Comments
The Mini and X-raid range for the Dakar Rally 2018 will comprise seven cars and an experienced team of drivers and co-pilots. The three MINI John Cooper Works Buggies will be piloted by Mikko Hirvonen (Finland), Bryce Menzies (USA) and Yazeed Al-Rajhi (Saudi Arabia). The driver seats in the MINI John Cooper Works Rally will be occupied by Orlando Terranova (Argentina), Jakub Przygonski (Poland), Joan "Nani" Roma (Spain) and Boris Garafulic (Chile).
For the latest auto news and reviews, follow CarAndBike on Twitter, Facebook, and subscribe to our YouTube channel.