MG Motor or Morris Garages have taken the wraps off the X-Motion SUV concept at the ongoing Beijing Auto Show. The X-Motion SUV takes its design inspiration from the full electric sports car concept, the MG E-Motion. MG says that the X in the name represents the endless possibilities where people can relate to the design of the car. The design of the car is pretty cool and one of the best parts is the big grille upfront with a muscular bumper and the sharp headlamps. The alloy design on the X-Motion concept is called the hurricane design.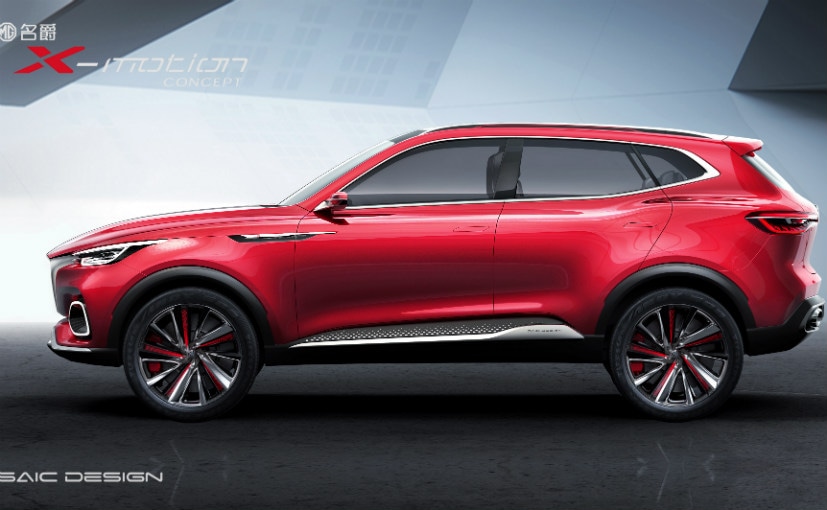 (MG X-Motion SUV Concept)
Daniel Gregorious, Head of Sales and Marketing at MG Motor UK, said: "We're very excited to see X-motion unveiled in Beijing. This is further evidence of the emergence of MG as a serious player in the global market with advanced tech and stunning design. We're yet to decide whether X-motion will come to the UK, but we can already see that MG's design language and value-for-money approach are finding favour with British buyers who are choosing MG in ever-growing numbers".
0 Comments
The X-Motion SUV concept will be fully connected and will share the platform with the existing Roewe RX8 SUV. Although the RX8 has a 2.0-litre turbocharged engine which makes around 220 bhp and 360 Nm of peak torque, the X-Motion SUV will have an electric powertrain. The connectivity, intelligence and information sharing technology will be provided by SAIC or formerly, Shanghai Automotive Industry Corporation. When launched, the MG X-Motion will sit above MG ZS and the MG GS. At present, the MG X-Motion is being considered only for China, but it could make its way to Europe as well.
For the latest auto news and reviews, follow CarAndBike on Twitter, Facebook, and subscribe to our YouTube channel.