Improving its after-sales and service facilities for customers, Mercedes-Benz India has introduced the new Mobilo assistance service. The program offers customers a hassle free ownership experience with the automaker offering a host of assistance options. The Mobilo mobility solution is divided into two categories - Mobilo Plus and Mobilo Lite. Under Mobilo Plus, the service is complimentary for customers up to three years of vehicle purchase and can be bought from the fourth to eighth year of the life of the car. The Mobilo Plus can be purchased for as low as ₹ 3000, depending on the vehicle.
Meanwhile, Mobilo Lite is a complimentary service offered by authorised dealerships for 365 days from the last periodic service availed. The Mobilo Lite service is applicable for customers, who carry out their periodic maintenance at least once a year with a Mercedes-Benz service centre and is valid up to one year from the date of last Periodic Maintenance Service.
Speaking about the new initiative, Mercedes-Benz India - Managing Director and CEO, Roland Folger said, "Offering novel mobility solutions is part of our customer-centric approach and it remains the core element of our business. Mercedes-Benz's innovative after-sales initiatives have been successful in differentiating the brand and redefining customer centricity."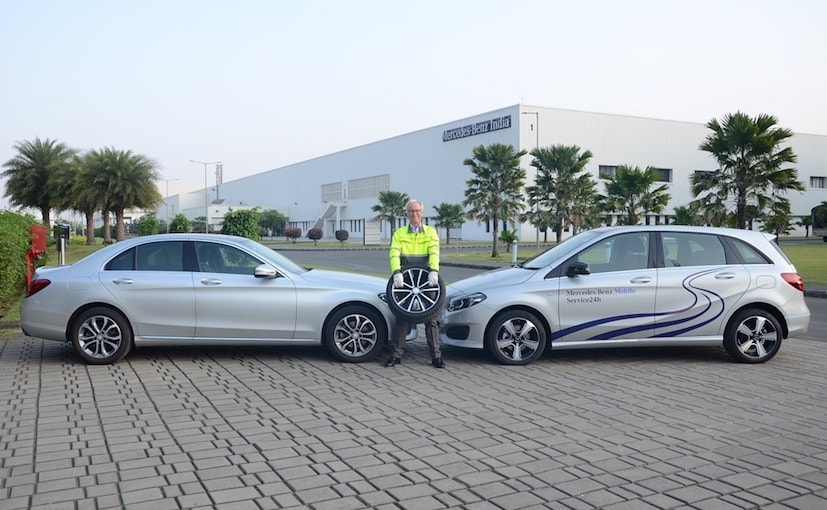 "The introduction of the Mobilo program reiterates our customer commitment of providing a hassle-free ownership experience. As the pioneer of luxury mobility in India, we strive to create new benchmarks and our after-sales offerings have been strong enablers in this direction, making Mercedes-Benz the most preferred luxury mobility brand in India with a strong leadership trait," he added.
The Mercedes-Benz Mobilo Plus service will support customers under circumstances like mechanical, electrical or accidental breakdown battery problems, fuel problems like contaminated fuel or incorrect fuel and in case of locked keys or lost keys. In addition, the Mobilo Plus service can also be availed in case of a tyre puncture or a road traffic accident where the vehicle is immobilised.
0 Comments
Those availing the Mobilo Plus service can avail complimentary roadside repairs, towing and a complimentary taxi service up to 50 km from the breakdown location. Mercedes will aso provide a replacement vehicle in case of a mechanical or electrical breakdown, along with flight charges for passengers in the car and hotel accommodation for a maximum of three nights, when on the road. The service also entitles customers to legal advice and medical coordination.
For the latest auto news and reviews, follow CarAndBike on Twitter, Facebook, and subscribe to our YouTube channel.