We've always loved supercars and ogled at pictures of cars. There are a few of us who even have posters of them and love to just stare in awe. But of course, at the back of your mind, there's always that feeling that they're out of your reach and though that dampens some feelings, we also know that we don't have the money to buy or maintain these cars. McLaren, however, has brought out something that it calls attainable. It's called the 570S Spider and my god, it's pretty!
This model is the third body type in McLaren's Sport series portfolio, which includes the 570S Coupe and the 570GT and have we mentioned, what a pretty thing it is to look at? (Yes, we have!). The two-piece retractable roof uses tech originally for the Spider variants of the 650S and 675LT and so you might think that this is just a quick fix thing, but no it isn't. The mechanism adds 46 kgs (over the 570S Coupe) to the Spider but McLares also mentions that there is no loss in structural rigidity over the variant with the fixed top, and the convertible's chassis doesn't require any extra components for stiffening. Mind blown!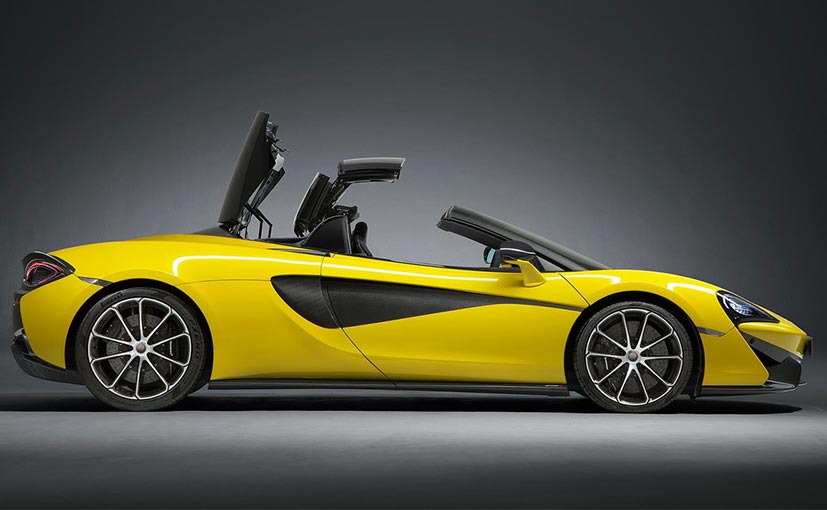 The roof of the Mclaren 570S Spider retracts in 15 seconds
Who wouldn't want to show off, in a car, where you can drop the top and enjoy the fresh air. What's better is that you can do so even on the go. It takes 15 seconds for the top to drop at speeds of upto 40 kmph and it closes just as quickly. Folding the roof into the rear adjusts the 570S' aerodynamics. McLaren has fitted a rear spoiler which is 12.7 mm taller than the one on the 570S, which increases downforce. The piece comes stock in Dark Palladium gray, but McLaren Special Operations offers an optional version with a visible carbon finish.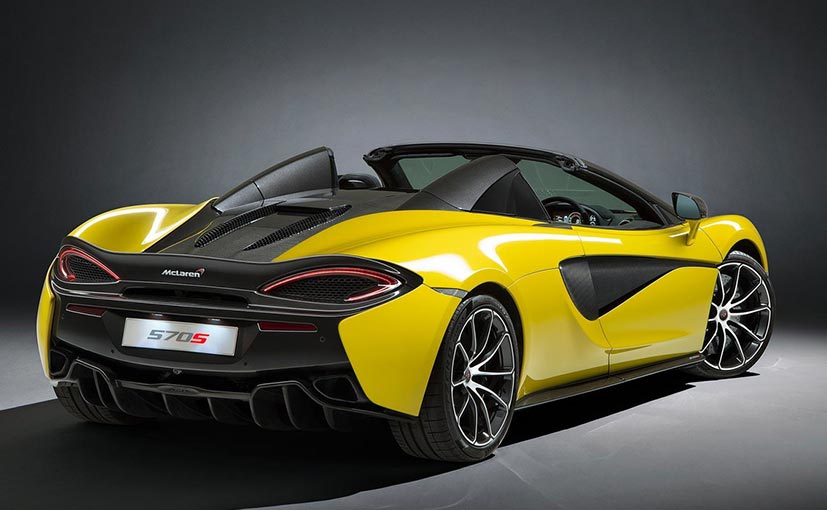 Mclaren 570S Spider rear
What is also interesting to know is that the Mclaren 570S Spider shares its performance with the Coupe. There's a 3.8-litre biturbo, V8 which is good enough for 562bhp and there's 600Nm of torque on offer. A seven-speed dual-clutch gearbox powers the rear wheels and helps the car go from 0 to 100 kmph in just 3.2 seconds, before topping out at 328 kmph and this is of course with the roof in place. With the top down, it can still reach speeds of up to 315 kmph.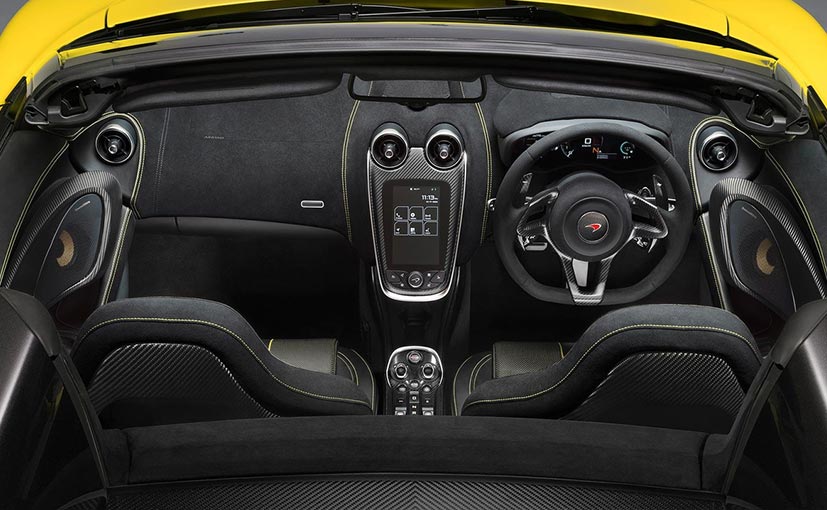 McLaren offers the 570S Spider in a total of 20 colours, including three new additions: Cuarcao Blue, Vega Blue, Sicilian Yellow. The 570S Spider will make its public debut during the Goodwood Festival of Speed on the 29th of June, 2017. As for the price, the 570S Spider costs just ₹ 1.34 crore ($208000) and a close to a crore less than the 675LT and ₹ 77 lakh less than the 650S Spider, so yes attainable by Mclaren standards