McLaren is now offering a pure electric model of its plug-in hybrid supercar, P1, albeit to customers under the age of 6. In a release, the British automaker said, "McLaren Automotive has already revealed that one of the key strategies of its TRACK 22 business plan is the development of a Pure Electric Vehicle (or EV) to one day sit in its Ultimate Series. Meanwhile, a Pure EV based on today's McLaren P1 is now available but only to a limited group of potential customers ... those under the age of six. At least that's the official guidance."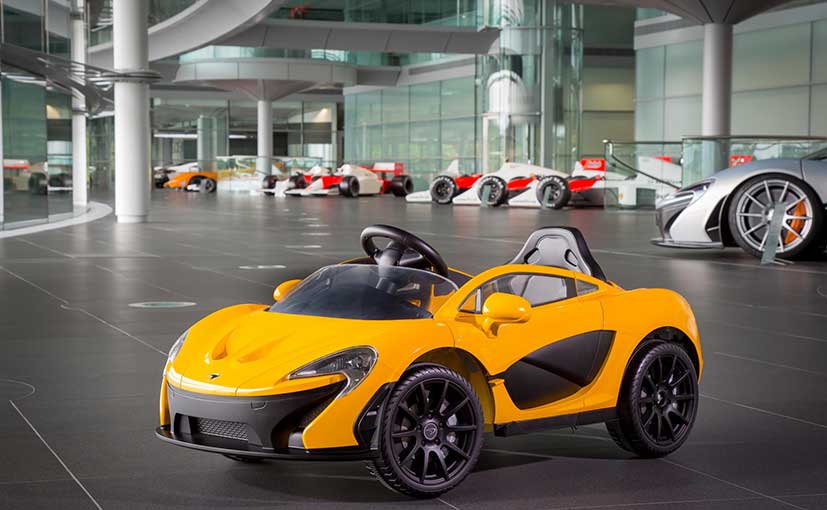 The list of primary differences between the McLaren P1 and its toy car sibling, the Ride On McLaren P1, comprises the central driving position - like in the McLaren F1 and an open-top. The McLaren P1 for adults is offered as a two-door coupe. Additionally, the toy car does retain McLaren's signature dihedral doors. However, unlike the myriad colour options usually offered on McLarens, this one will come with only one colour option on offer: Volcano Yellow.
McLaren will offer provisions such as one-button stop/start function automatically activating the lights, 'air-conditioning' unit, and a standard MP3 player and audio system pre-programmed with popular nursery rhymes on the car to woo its prospective six-year-old customers. The pure electric McLaren P1 also gets a reverse gear in addition to its three-speed, forward transmission. It offers a top-speed of nearly 5Km/h and can complete the zero to maximum speed dash in two seconds.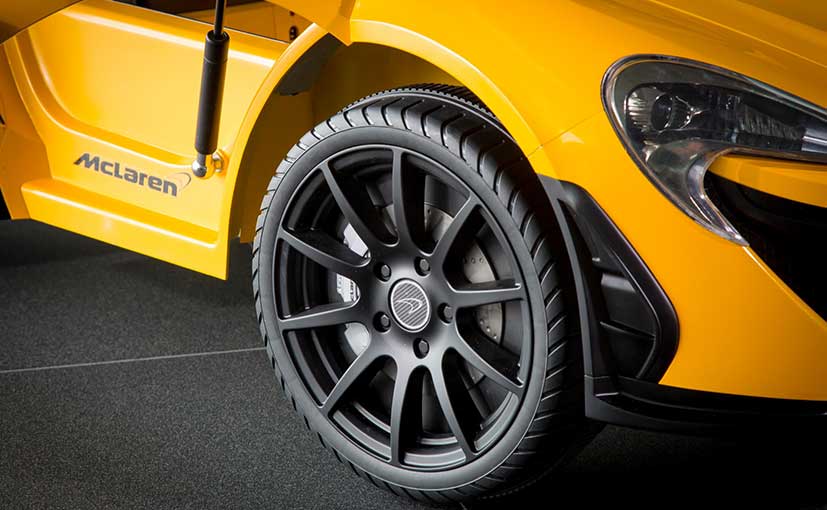 The McLaren P1 for adults, however, comes powered by a 3.8-litre twin turbo V8 petrol engine along with a lightweight electric motor. The powertrain offers a combined power output of 903bhp and develops a maximum torque of 900Nm. The P1 gets a 7-speed Seamless Shift dual clutch Gearbox (SSG) and offers a top-speed of 350Km/h. Also, it can dispatch the 0-100Km/h run in 2.8 seconds.
0 Comments
The officially licensed Ride On McLaren P1 is priced at roughly ₹ 32,348 (£375) and will be available from the end of October at select McLaren Automotive retailers, followed by recognised global toy retailers.
For the latest auto news and reviews, follow CarandBike on Twitter, Facebook, and subscribe to our YouTube channel.