Maruti Suzuki is entering a new phase of product development or should we say has already entered that stage. We've already told you about the significant investment the company has made in its R&D facility at Rohtak and with a total project investment of ₹ 3800 crore, it's poised to become one of the most advanced R&D facilities in India and amongst the top facilities in Asia. While the facility is already functional, it will be fully operational by 2019. Interestingly, the company is putting this facility to good use to make sure it adheres to the deadline for safety norms for cars which will come into effect in 2019.

If you didn't know already, the Vitara Brezza, which was launched last year in India and was instantly successful (the pending orders tell the story) was designed and developed in India and the facilities of the Rohtak facility enabled it to do so. Spread over a 600-acre campus, the R&D Centre has a state-of-the-art vehicle testing and evaluation labs, besides a world class proving ground with 31 unique test tracks that traverse over 31 kilometers replicating real life terrains. This helps the company understand and test various aspects of the car it's developing and the Vitara Brezza is a great example.

Frankly, Indian-made cars have not fared well in crash tests and we've done an exclusive on this. The Global N-CAP results have shown that cars are unsafe and even the Swift had to face this result. We've already told you about how crash tests will be mandatory in India from the 1st of October 2017 and the guidelines have already been laid for it. Maruti Suzuki is prepping for just that and it's way ahead on this front compared to competitors.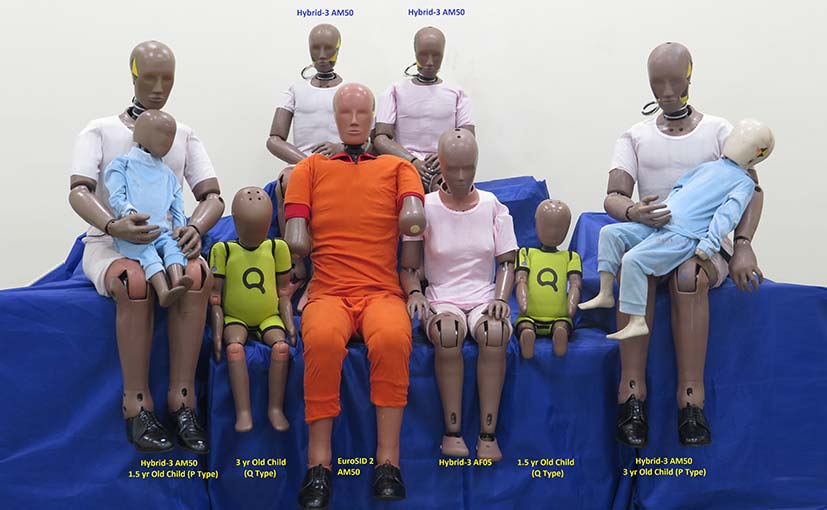 The Vitara Brezza is the first vehicle in India to be certified for offset and side impact crashes, much ahead of the advanced safety regulations to be mandated by the government in India. Vitara Brezza was certified by the homologation agency before its launch in March 2016, well before the advanced regulations come into effect in India.
Even the
recently launched Ignis
offers all advanced safety before regulations are introduced in India. Just like the Vitara Brezza, the
Ignis
was also tested and evaluated at the crash labs and proving ground at the R&D Centre at Rohtak. According to the company all variants of the Ignis were officially certified for all advanced safety norms on offset, side impact and pedestrian safety.
Baleno
and we've heard so much about structural rigidity and advanced safety for occupants when the company
launched the car in India
. In fact, the R&D teams at
MSIL
and Suzuki, Japan worked together to develop the 5th generation vehicle platform called Total Effective Control Technology (TECT) and the Baleno is a great example of it and we've said that in
our review
too.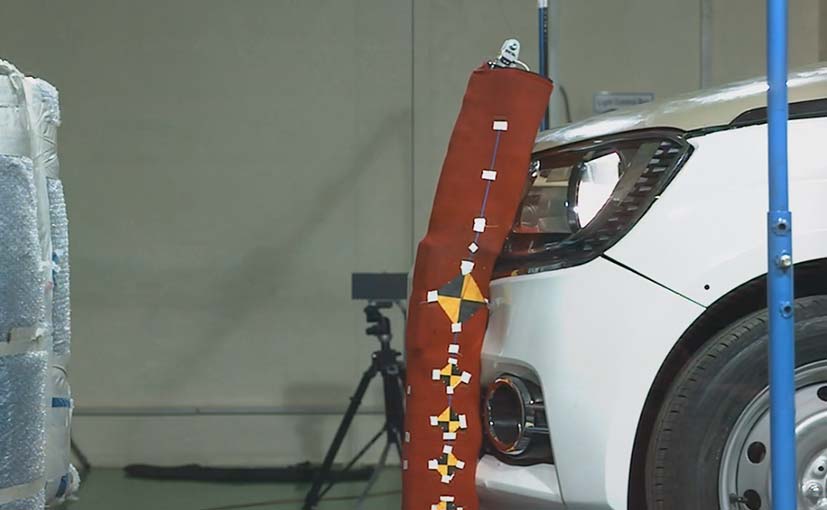 While one might think that it's only the recently launched cars that have been developed keeping regulations in mind, well, in the last few months, Maruti Suzuki models
S-Cross
,
Ciaz
, and
Ertiga
have been tested and certified by official homologation agencies for advanced safety regulations on offset, side impact and pedestrian safety.
Each of these vehicles has undergone 35-40 tests during design and development over 3-4 years. According to the folks at Maruti Suzuki, about 75-80 per cent of cars in its portfolio would become compliant to these norms, about a year ahead of them becoming mandatory in India.
0 Comments
For the latest auto news and reviews, follow CarandBike on Twitter, Facebook, and subscribe to our YouTube channel.