The popularity of the emoji is well known and well documented. Most of us use it on a day to day basis to communicate joy, grief, love or annoyance but there has been a recent and steady trend to use emojis for a commercial purpose. The commercial emoji, mainly on Twitter is something that began in September 2015 when Coca Cola used it in their #ShareACoke campaign and now Indian corporate have quickly adopted the Idea too. Read first look review of Maruti Suzuki Ignis.
The Maruti Suzuki Ignis though is the first ever car in India to get its own emoji which shows how Maruti is pushing to attract a younger 'Millennial' crowd for this new small car especially since it will be available with both petrol and diesel automatic variants. The Ignis emoji is automatic on Twitter is automatic and is generated by Twitter whenever a #Ignis is used.
Watch Maruti Suzuki Ignis First Look
☟


The Twitter emoji idea was brainchild of Bridget Harvey, a senior manager on Twitter's strategy team. According to her, the idea to make the Twitter emoji more popular came to them when they saw excitement around the Star Wars tweets in 2015. She also mentioned that it was pretty clear that since everyone loved emojis, the impact a post with hem had was far greater than one without. emojis have also been used by the likes of the Detroit Auto Show with #NAIAS and by Toyota for their Nascar team. We are already seeing the car arrive at dealerships across the country.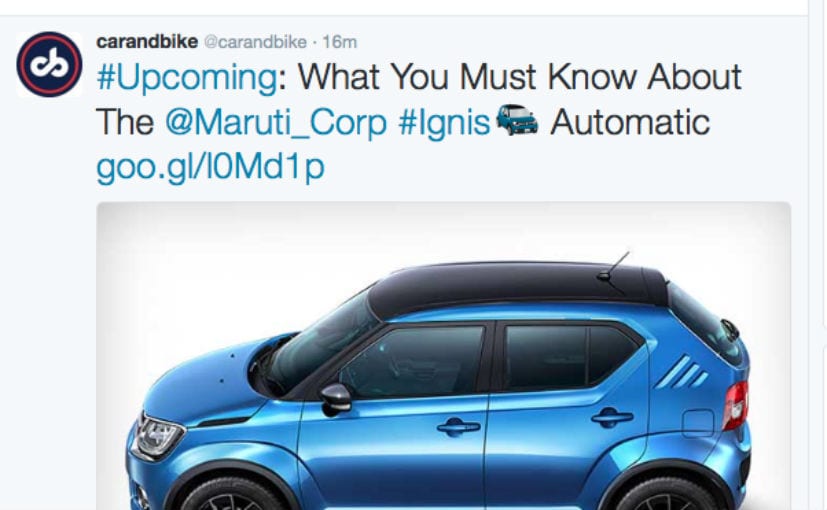 The Ignis itself has never been a numbers car in all other markets that Suzuki sells it in but in India, Suzuki plans to make it popular to bring in the numbers especially with all the various variants on offer. With no real stylish and modern looking options from the Maruti range in the sub 6 lakh bracket, we think that the Ignis will do extremely well with the first time young buyer who wants something modern and also with the conventional small car buyer who wants to upgrade from the likes of the Alto or the Wagon R.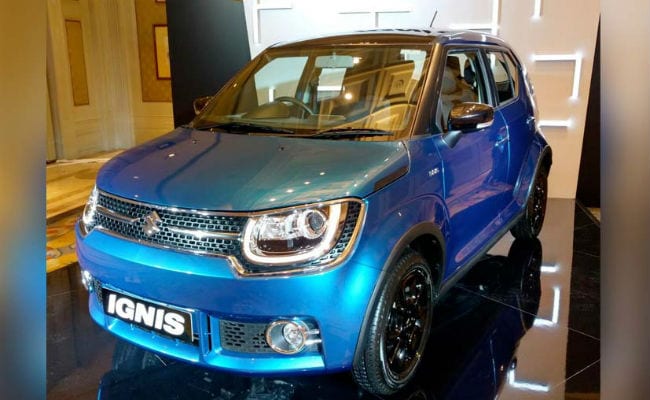 The addition of customisable options like the two tone roof, roof wraps and of course, the interior trim that can be painted in a variety of colours also appeals to the typical young buyer as do the LED daytime running lights and black alloy wheels. All these options along with Maruti's push to attract a web savvy audience will work towards making the Ignis an interesting product for the masses. The Ignis has been launched and clearly the price of the car is as expected - explosive!
For the latest auto news and reviews, follow CarAndBike on Twitter, Facebook, and subscribe to our YouTube channel.