With motorcycle clubs gaining momentum, riding with a pack has become a way how people choose to express themselves. The perks are tempting after all. You ride with safety, get a chance to meet new people who share the enthusiasm, you gain an identity and most importantly, you get a chance to ride more often.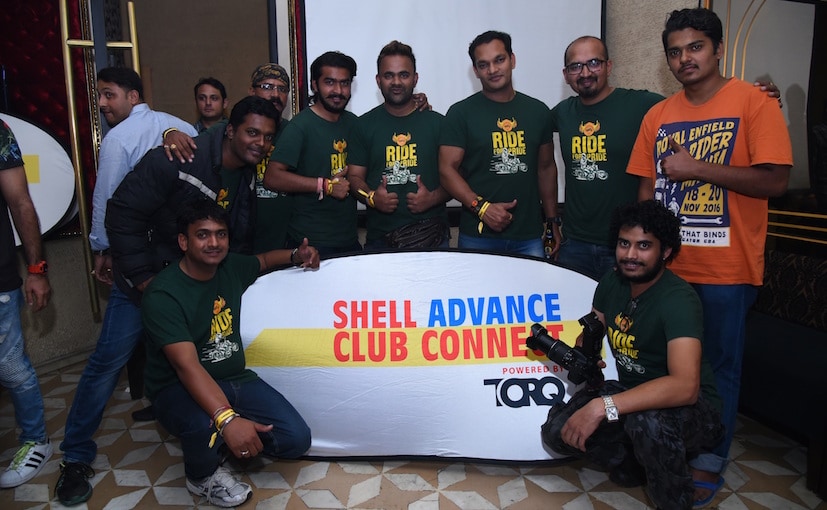 While this makes it fun, there are a few clubs which choose to stand apart.These clubs choose to ride for more than just themselves and that's why they deserve a special mention. On a relaxed Saturday evening, among a cheery crowd of various biking clubs across Maharashtra, we met the ones which indeed stood apart.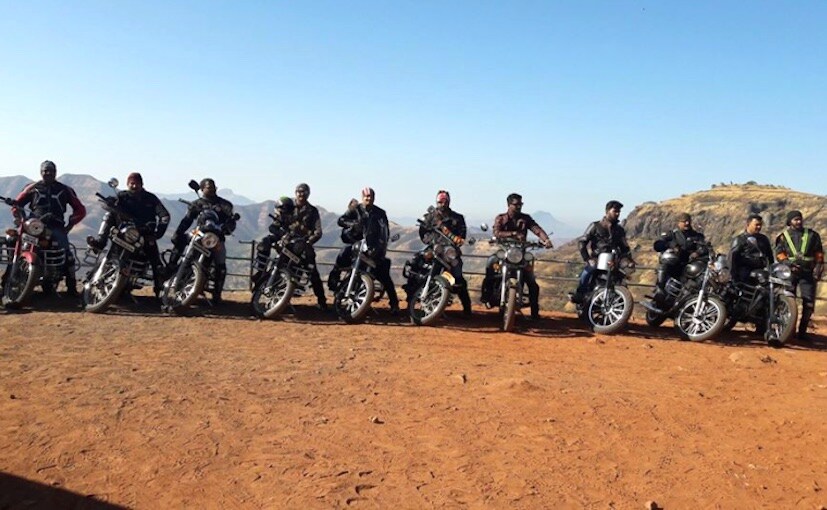 The 'Royal Bulleteers Pune' (RBP) were one of the biker clubs at the Shell Advance Biker Night in Mumbai, an event organised to bring different motorcycling clubs under one roof. While the several groups and riders shared their passionate riding stories, it was RBP that managed to differentiate itself with a story most novel. You ask how? Well, with a common affection for Royal Enfield motorcycles, this 62 member strong Pune-based club rides to forts in Maharashtra in a quest to clean them up.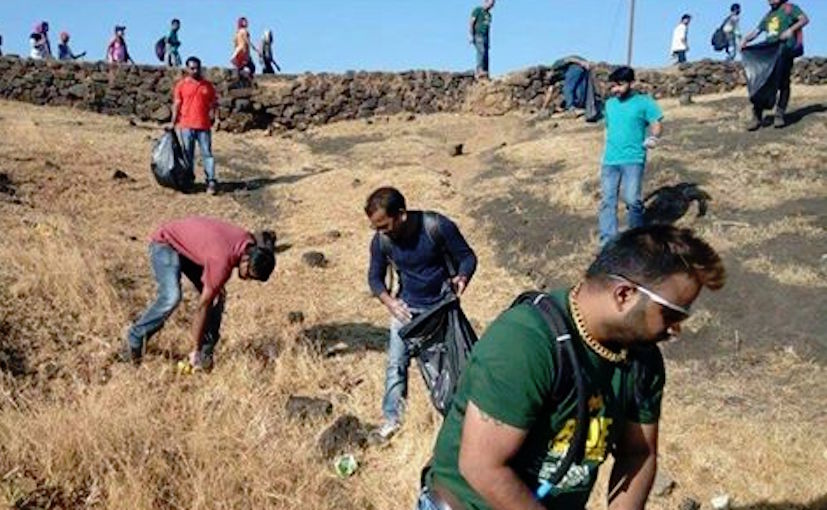 The 60-member club collects dry waste
Starting with just 15 members in December 2015, the now fast growing community is dedicated to its motto to contribute to the society. With an intent to help with a social cause of cleaning, the club has dedicated every second Saturday of the month to the same. RBP's first cleanliness ride was to the Raireshwar fort near Pune, where around 40 riders joined the initiative and there has been no looking back ever since. Bikers from other parts of the country are also joining their initiative.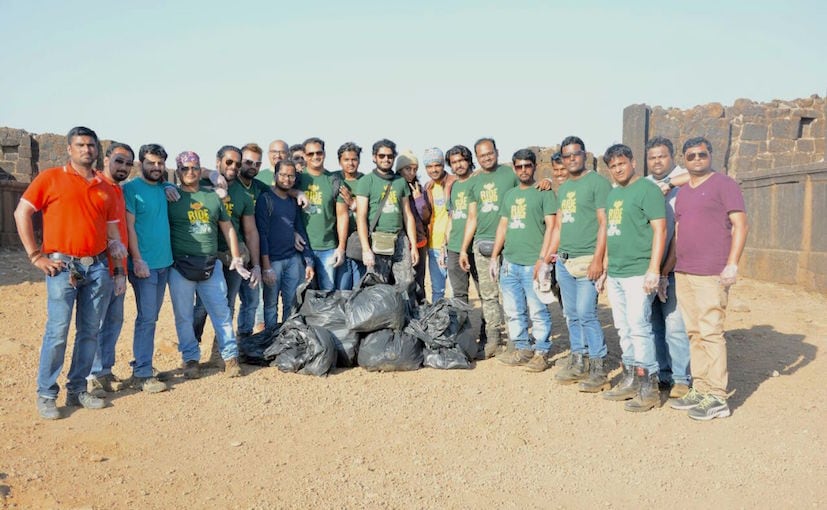 Over the past year, Royal Bulleteers Pune has managed to clean up to six forts including Raigad, Pratapgad and Raj Gadh among others. As part of a day's activity, the group rides to the fort with bags and cleans up the dry waste from these heritage sites.
Incidentally, social issues do not just end there, nor does RBP. The group has made active contributions to other causes as well. Last year, RBP with 70 riders made donations to a girl orphanage on Republic Day and installed awareness banners promoting safe swimming at the Murud beach in Maharashtra, after frequent accidental deaths. With farmer suicides being a grave issue in the state, RBP also made donations to the same through an NGO. Over a year old now, the Royal Bulleteers plan next to contribute a certain sum towards our Indian soldiers in a bid to show their appreciation.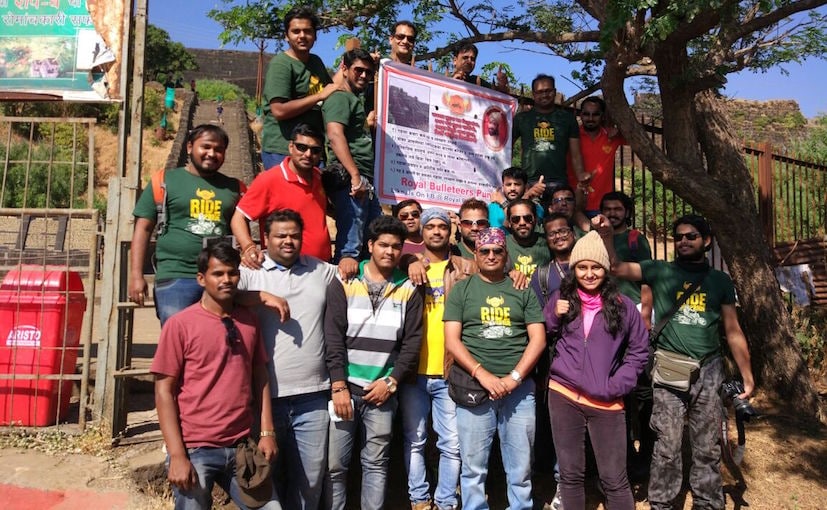 It's interesting to know, that their families have also joined the members on certain rides, participating in the social activities. The club is also looking forward to identifying more such forts around Maharashtra where its members can contribute their time and effort with the clean up initiative.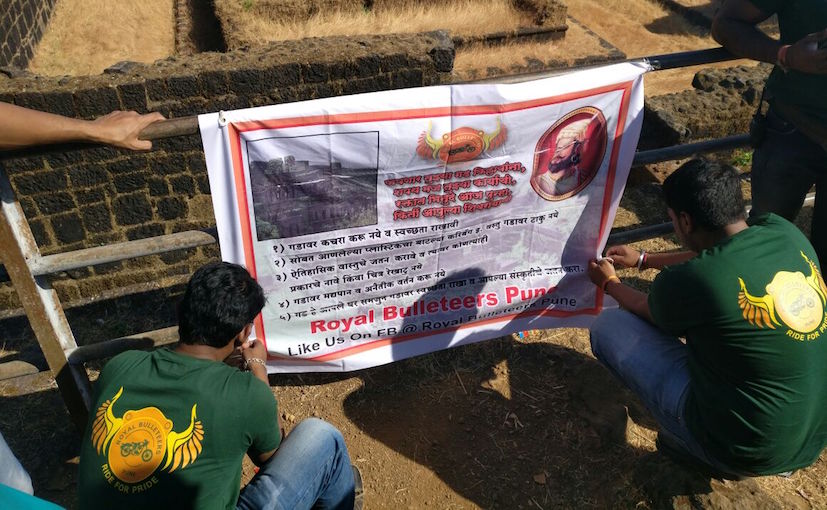 0 Comments
Royal Bulleteers Pune brings in a strong reminder of what giving back is all about. While most of us choose to ride to de-clutter ourselves, there is a strong sense of privilege that comes when you make it into something more. To put it simply, if riding is for the heart, then riding for a cause is for the soul. RBP prides itself with the tagline 'Ride for Pride' and that certainly sets them apart.
For the latest auto news and reviews, follow CarAndBike on Twitter, Facebook, and subscribe to our YouTube channel.