Following the complaint Fiat Chrysler Automobile's (FCA) filed in the U.S. to prevent importing the Mahindra Roxor off-roader in the country, Mahindra and Mahindra has now finally come out with a statement. Commenting on the allegation that Mahindra off-roader infringes key characteristics of FCA's Jeep-branded SUVs, India automaker said, "We understand that a complaint has been filed by FCA with the United States International Trade Commission (ITC) against Mahindra. Mahindra has not yet been served with the complaint and we prefer not to comment at length on the dispute at this time. However, we have reviewed FCA's core filing and find it to be without merit."
FCA filed the complaint against Mahindra on August 1, 2018. The complaint pointed out the Mahindra Roxor is a nearly identical copy of the iconic Jeep design. "The accused product was 'modelled after the original Willys Jeep," Fiat Chrysler added, in its complaint.
11.11 Lakh *
On Road Price (New Delhi)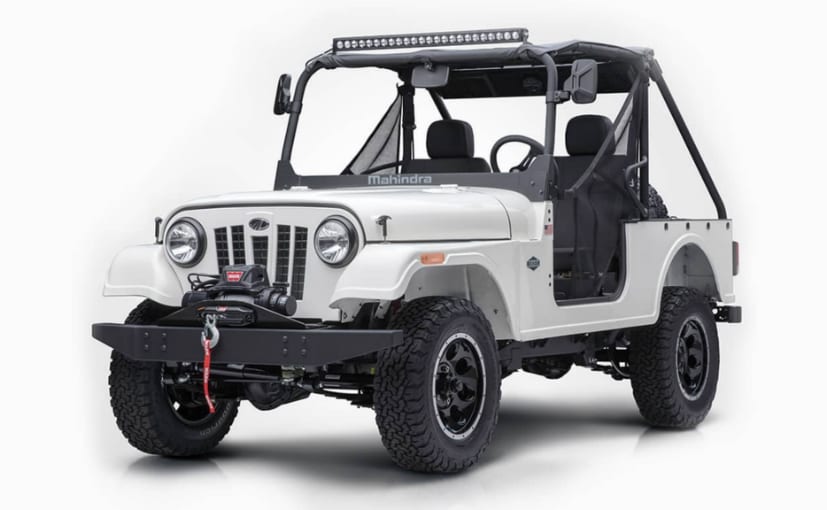 To this, the home-grown automaker pointed out that Mahindra has a long-standing relationship and agreements with FCA and its predecessors, which began in the 1940's with Willys and continues to this day. In fact, Mahindra said that the most recent agreement was executed with FCA in 2009 when it was known as the Chrysler Group LLC. "Our actions, products, and product distribution (including ROXOR) both honour the legacy of the relationship and the terms of our agreements with FCA," the automaker said.
In its complaint, Fiat Chrysler had voiced its concern that the Roxor imports threaten the company with substantial injury as they are underselling Jeeps. FCA said, "Mahindra capitalizes on the cost advantages of manufacturing their products in India and then importing knocked-down kits to the U.S., where they're assembled in the Detroit area."
0 Comments
In Mahindra's statement, the company said, that it has co-existed with FCA (and the Jeep brand) for over 25 years in India and in many other countries and that the Roxor is a derivative of Mahindra vehicles distributed in those markets. "Based on the agreements and our history, we believe that FCA's claims are baseless and Mahindra is well within its rights to both manufacture and distribute the Roxor off-road vehicle," the utility vehicle manufacturer added.
For the latest auto news and reviews, follow CarAndBike on Twitter, Facebook, and subscribe to our YouTube channel.