Mahindra Electric, a fully owned subsidiary of Mahindra and Mahindra, today revealed the new roadmap, for its future electric mobility solution, which the company refers to as EV 2.0. The company has planned several projects, under the new EV 2.0, to develop new, high-end electric powertrains, motor controllers, systems integration and battery technology. One of the key projects is a high capacity battery, with a range of almost 400 km. The new battery is still under development and the company today said that it will be introduced, in the second half of 2019.
The new high capacity electric battery powertrain that the company is working on will have various applications, for both the private and commercial sectors, across different vehicle types, like - cars, mini trucks, SUVs and so on. As for performance targets, the company hopes that the new powertrain could achieve a top speed of 150-200 kmph and an acceleration, from 0 to 100 kmph, in 4 to 5 seconds. The new battery is also expected to have a charge time of fewer than 4 hours.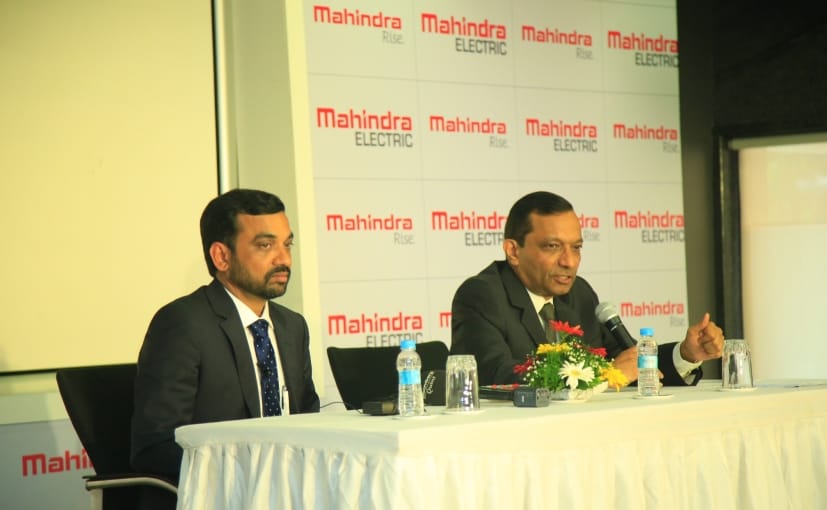 The company today also said that electric vehicles and related technology are very important, both for Mahindra Electrics and India. Pawan Goenka, Managing Director, Mahindra & Mahindra Ltd. & Chairman, Mahindra Electric, said, "The time has now arrived for EVs to become mainstream and Mahindra has the right technology and products for India. We will actively engage with the Government, both at the centre and the state, municipal bodies and other private players, for setting up a robust EV ecosystem. We are also ramping up our investments towards developing the next generation of EV technologies and products that will cater to the smart cities of tomorrow." The company also wants to work with the Government of India, on new policies, for electric vehicles, and setting up of charging infrastructure. In fact, Goenka was quite optimistic about the Government's ambitious plan to have an all-electric fleet in the country by 2030. But being a bit more realistic about he said that he expects to see about 4 to 5 million electric four-wheelers plying on Indian roads by 2032.
As for Mahesh Babu, CEO, Mahindra Electric, he said, "At Mahindra Electric our focus goes beyond just developing electric vehicles as we strive towards investing in next generation technology solutions and globally competitive products, to drive faster adoption of electric vehicles. With EV 2.0 we have laid out a clear roadmap for electric mobility in India, at par with our global counterparts and are future ready to set out for the next phase of our EV journey".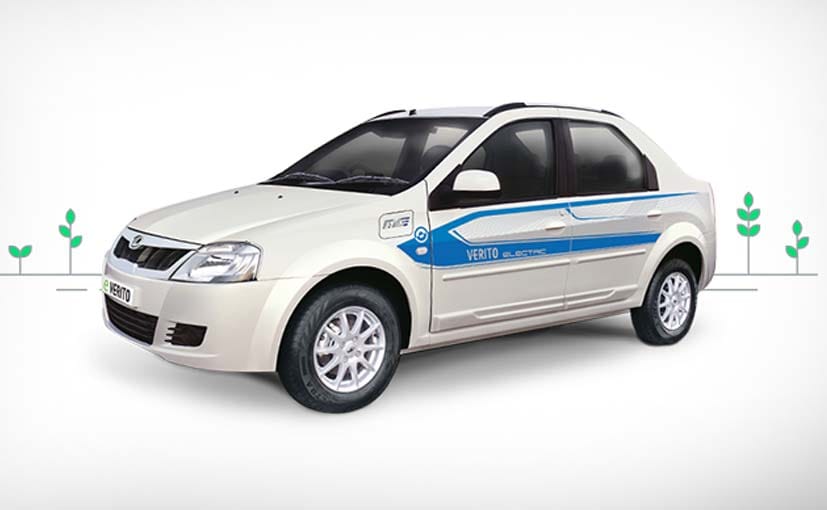 The Mahindra e Verito is the latest electric car from the company
Among more recent projects, Mahindra Electric will introduce its first all-electric three-wheeler, in India, within the next two months. Unlike Mahindra Electric's other vehicles, which are all powered by a Lithium-ion battery, the upcoming electric rickshaw will be powered by a Lead-ion battery, to keep the cost low. The new unnamed Mahindra e-Rickshaw will have a range of 85 kms. and Mahindra says it can be completely charged overnight, which is about 8-10 hours. Other specifications of the e-rickshaw will be revealed, during the launch. This e-Rickshaw will be manufactured at the company's Haridwar plant, in Uttarakhand.
0 Comments
Mahindra is also working on improving the range of its existing 72V battery, to increase it, up to 200 km. Currently, the battery offers a range of up to 140 kms. The company currently assembles batteries at its plant, in Bangalore, which has a monthly capacity of 400 units. The company aims to increase it to 500, in a few months and 800-1000, by next year. The company is building a facility, in Chakan, for battery assembly and once it is in place, the aim is to ramp up to production of 5000 units a month, by the year 2021. Mahindra is also working on a 32-seater electric bus which is expected to be introduced within next two years.
For the latest auto news and reviews, follow CarandBike on Twitter, Facebook, and subscribe to our YouTube channel.