2018 will be a year of celebrations for Land Rover as the company as this year marks the 70th anniversary. Beside the unveil of new cars like the 2019 Defender there's something more that the folks at Land Rover is working on and of course it's something very special. Jaguar Land Rover's Classic WorksTeam, who are restoration specialists will breathe life back into the one of three pre-production Series I models.
It's possibly one of the most historically unrestored Land Rover to be found and was built by hand and was displayed at the 1948 Amsterdam Motor Show. This was one car that was presumed to be lost forever. But the JLR team managed to find it not far away from the company's Solihul plant where it was first built.
According the brand, this Series I relic hasn't seen the road since the 1960's and has spent most of its life languishing unfinished in a garden. The U.K. manufacturer said it poured over company archives to verify the vehicle's authenticity. In all, Land Rover said this truck has been missing for the last 63 years.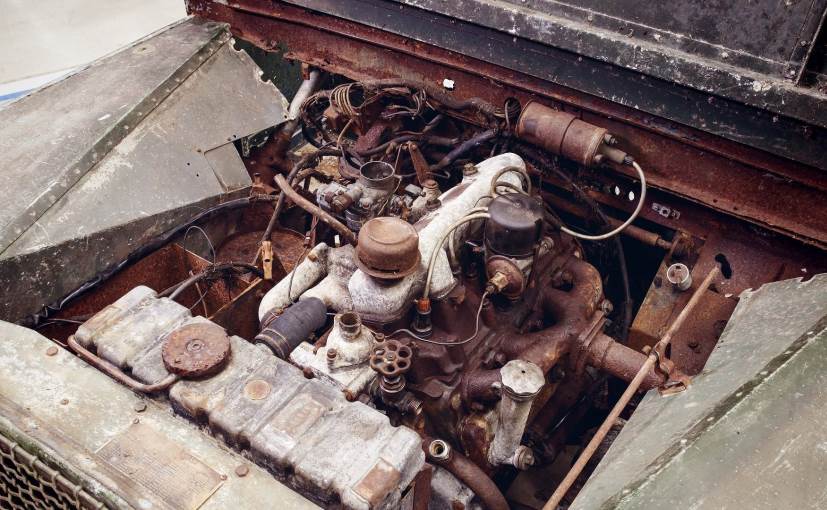 0 Comments
Records show that the car spent close to 20 years in Welsh Field before it was purchased as a restoration project. The restoration team from Jaguar Land Rover will now face the task of rebuilding and preserving this historical Series I and it will try and protect the thicker aluminum alloy body panels, galvanized chassis, and removable rear tub.
For the latest auto news and reviews, follow CarAndBike on Twitter, Facebook, and subscribe to our YouTube channel.