With the launch of the all-new Lamborghini Urus, the Italian Supercar marque now expects its sales volumes to triple in India. Introduced at ₹ 3 crore (ex-showroom, Delhi) the Lamborghini claims that the Urus SUV is strategically a very important product for the company and India is one of the key markets, owing to the demand for SUVs in the country across different segments. In fact, the Lamborghini Urus was launched in India after just 38 days from its global launch, and it's one of the few markets to get the Urus SUV this early. Furthermore, Lamborghini India has already sold out almost all the Urus SUVs allotted for the 2018 calendar year and is now taking orders for early 2019 deliveries.
Also Read: Lamborghini Urus SUV Launched In India, Priced At ₹ 3 Crore
3.5 Crore *
On Road Price (New Delhi)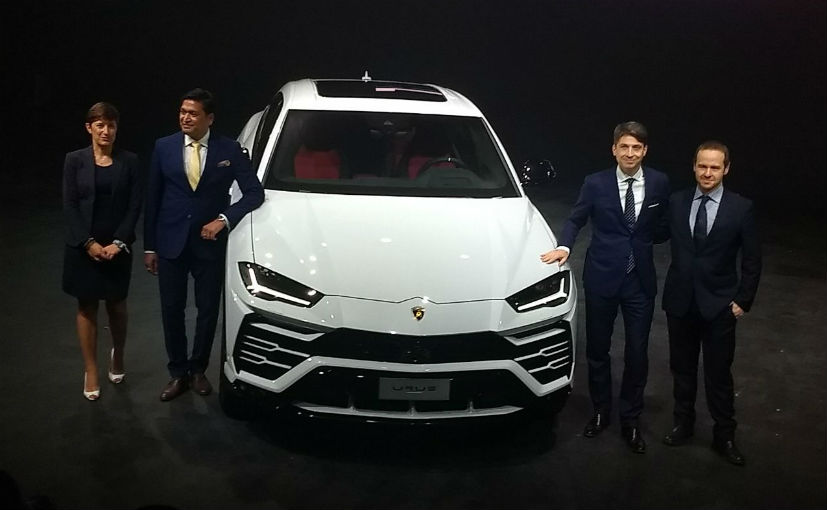 The Lamborghini Urus is now available only for 2019 deliveries
Talking about the how important the Lamborghini Urus is for the Indian market, Sharad Agarwal, Head of Lamborghini India said, "It (Urus) is going to be a game changer. Globally we say that with Urus, we are going to double our volumes. But, in India, given the preference for SUVs and the challenges we had in terms of infrastructure, Urus should help us multiply over 2X, maybe even 3X and we are anticipating that as a brand we should be able to hit the 3 digit figure depending also on the supply from the factory by 2019."
Lamborghini India is also working on expanding its sales network in the country, which is now limited to three cities - Delhi, Mumbai and Bengaluru. Commenting on network expansion, Agarwal said, "As we multiply and grow with Urus, we will definitely want to get more closer to the customer and we will definitely add more network to reach to our customers." He further added, "We already have plans underway and maybe within next 12 to 18 months you will see us expanding to at least to two more cities in India."
Also Read: Top 8 Features of the Lamborghini Urus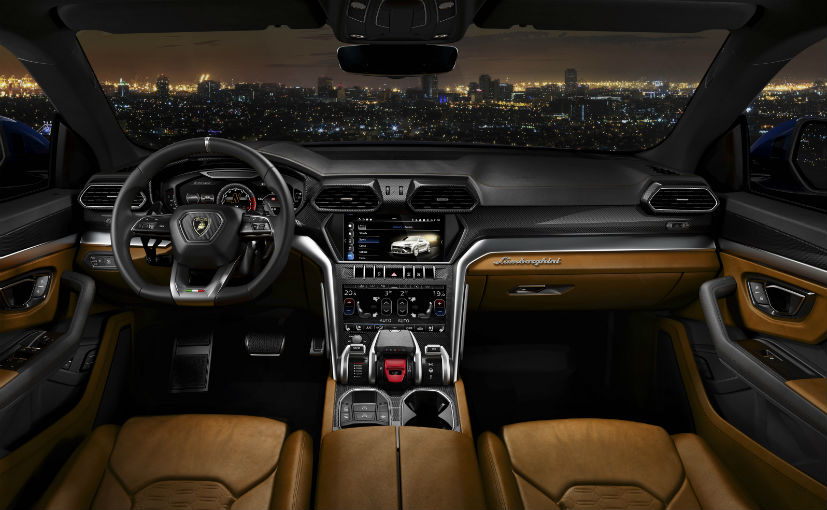 The Lamborghini Urus gets a 5-seater cabin with a host of features and equipment
The Lamborghini Urus is also the first SUV from the company after the LM002, which was in production from 1986 to 1993. Apart from being the fastest production SUV in the world, with a top speed of 305 kmph, the Urus also offers a lot of practicality with its spacious and well-equipped 5-seater cabin and a 616-litre boot space. The Urus SUV also comes with an advanced four-wheel drive and four-wheel steering system that can help you overcome almost all kinds of terrains. It is these factors that Lamborghini hopes will attract a host of new buyers, who are looking at buying a hard-core performance car that is also practical for a family and can be used as a daily driver.
0 Comments
The Lamborghini Urus SUV is powered by a new 4.0-litre V8 twin-turbo engine, a first turbo in the automaker's history. The turbocharged engine produces about 641 bhp and develops a massive 850 Nm of peak torque, while the motor comes mated to an 8-speed automatic transmission. The SUV also comes with a central torsion differential 4 Wheel Drive with torque vectoring rear differential. As for performance figures, the Lamborghini Urus goes from 0-100 kmph in 3.6-seconds before the top speed of 305 kmph.
For the latest auto news and reviews, follow CarandBike on Twitter, Facebook, and subscribe to our YouTube channel.