The Lamborghini Aventador has been around since 2011 and has already seen a range of variants like the SV. Now although usually the SV model heralds the end of a life cycle for a Lamborghini V12 supercar as per tradition, the Italian automaker decided to give the Aventador a much needed mechanical upgrade last year and launched the Aventador S instead giving the lineup a new lease on life. That said, the Aventador has been around for a long time now and will get a replacement soon. And to officially mark the end of its life cycle, Lamborghini will soon be launching yet another SV model. This time however, the SV gets a 'J' suffix - 'SVJ' - where the J stands for Jota. The terms Jota (pronounced Yota) has been traditionally used for the most hardcore and driver focused versions of Lambos and is a hark back to the original and rare Miura Jota of the 60s and the Diablo S30 Jota of the 90s.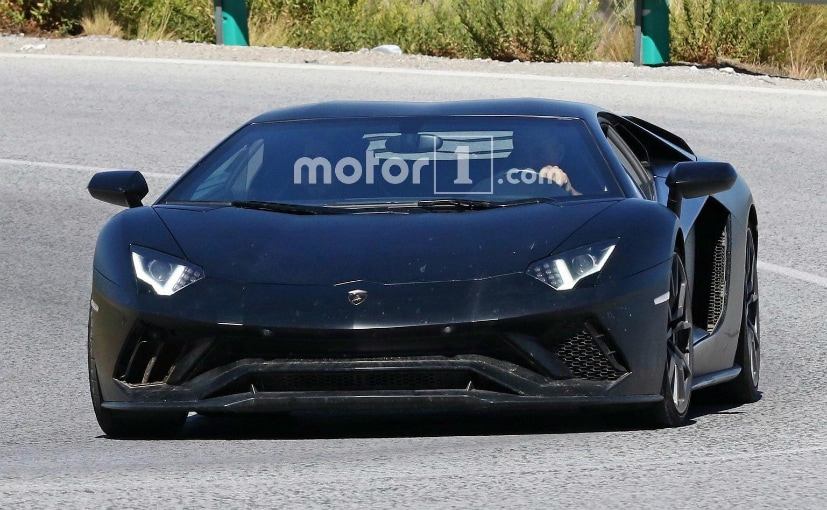 The Lamborghini Aventador SVJ will feature a more powerful engine as compared to the standard car. While the 6.5-litre V12 will stay basically the same, the engine will feature more power and torque, possibly 770 bhp and 690 Nm of torque as found in the Centenario. Mechanical upgrades will also feature a louder and more aggressive exhaust system. The big difference between all past Aventadors and this new one however will be the use of the ALA - Aerodinamica Lamborghini Attiva or active aerodynamics that have also been used on the hyper quick Huracan Performante and Performate Roadster.
The Aventador SVJ has already been spied and will feature new front bumpers, a new side skirt and upgraded air intakes. The supercar will also feature an upgraded rear design with a larger diffuser and an active rear wing. As with the Huracan, we also expect Lamborghini to use copious amounts of forged carbonfibre both on the interior and on the exterior to keep the weight to a minimum.
0 Comments
Although no launch or reveal scheduled has been announced just yet, the new Lamborghini Aventador should make its global debut in the next few months. Expect it to make it to India soon after its global debut judging by Lamborghini's recent aggressive strategy for the country. Expect prices to be around the Rs 6 Crore range (ex-showroom).
For the latest auto news and reviews, follow CarandBike on Twitter, Facebook, and subscribe to our YouTube channel.