Kawasaki may be working on reviving the legendary Z900, according to recent reports, and the bike could have a supercharged engine. The Japanese two-wheeler manufacturer seems to have taken supercharging quite seriously and is likely to implement it in a host of models.
Kawasaki has recently trademarked the Z900RS name and this is likely a step in that direction - of making a powerful motorcycle with the Z900 moniker. The Z900RS could well be that bike, sporting an inline-four engine and Kawasaki Balanced Supercharger Engine Technology.
Although there's been no word on actual production timelines, the revived Kawasaki Z900 is most likely going to have retro styling, as shown in the representative image. According to MCN, the rumours come directly from a source in Kawasaki, but it's likely to take a few years for the bike to see production.
This is not the first time Kawasaki has dabbled in forced induction motors for motorcycles. The most recent is the Kawasaki H2 and H2R models and one of the first Kawasaki bikes with forced induction was the Z1R-TC, introduced in 1978. Suzuki and Honda too dabbled in turbocharged engines for motorcycles in the 1980s.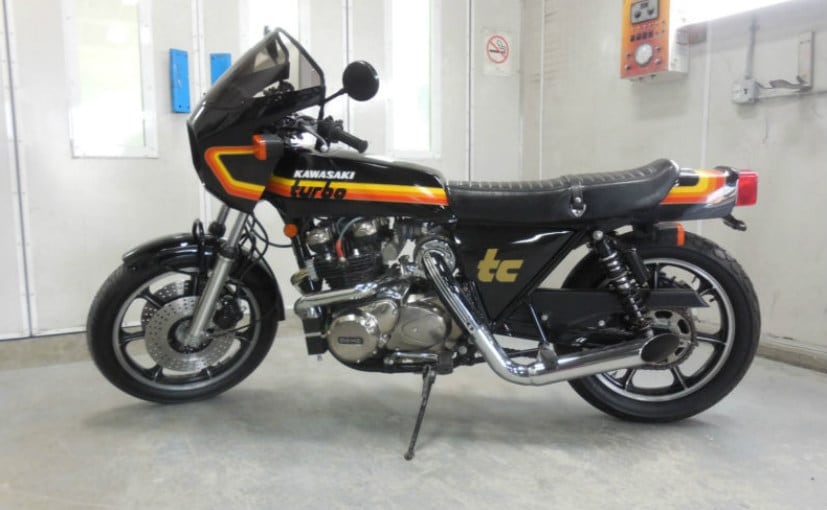 But the tyres, suspension and frames of the time were inadequate to handle the power numbers forced induction was capable of producing, but more importantly those turbocharged engines didn't offer significant advantage and the biggest disadvantage was getting around turbo lag.
0 Comments
Superchargers though have an advantage over turbos, since the impeller is driven at engine speed, eliminating lag. Kawasaki's H2 and H2R are supercharged, and it seems future Kawasaki motorcycles will come with supercharged engines. At least 11 new Kawasaki models are expected in the next two years, the question that remains now is how many of those will be supercharged, and when the new Z900 is introduced.
For the latest auto news and reviews, follow CarAndBike on Twitter, Facebook, and subscribe to our YouTube channel.